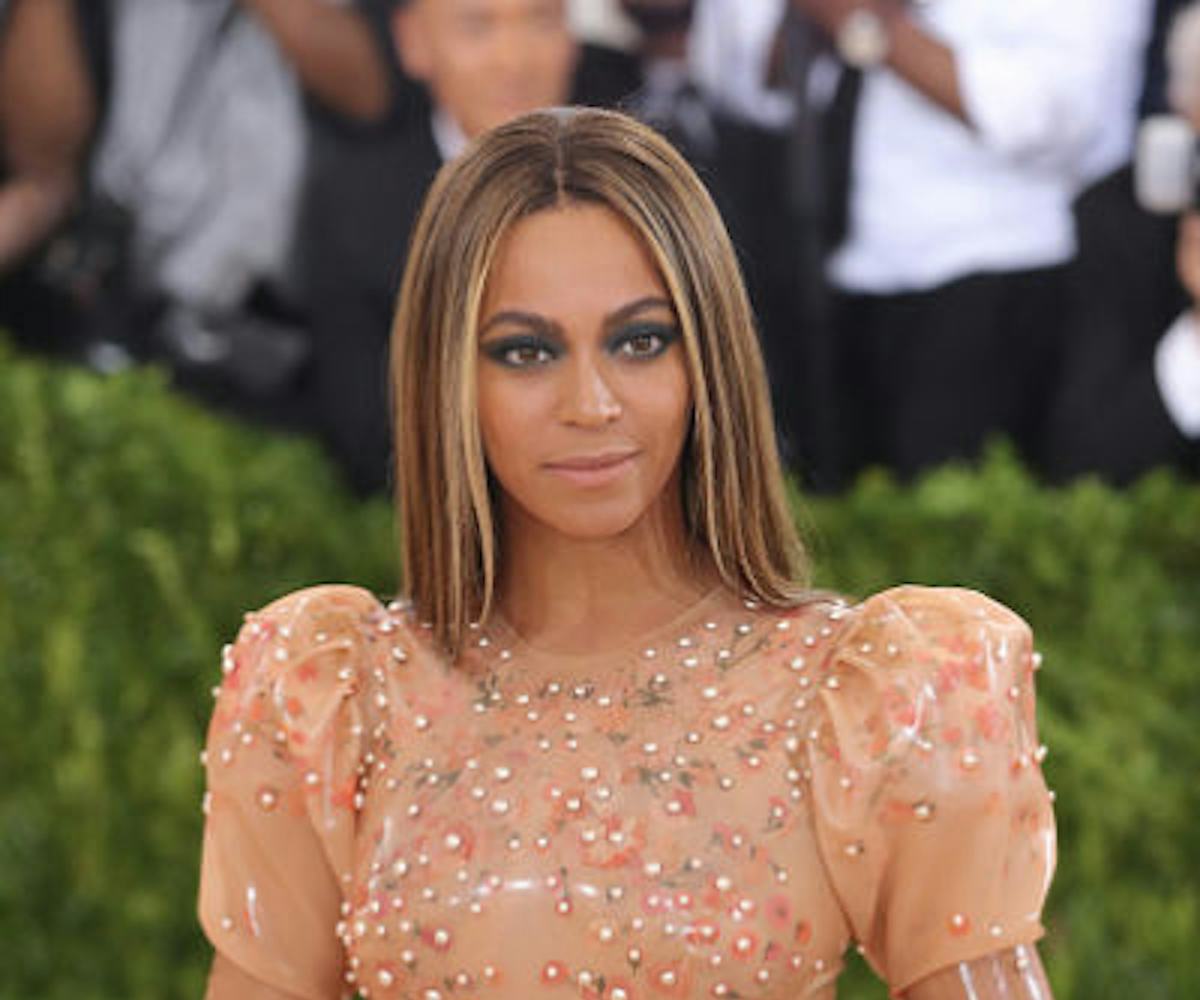 Photo by Neilson Barnard/Getty Images
8@8: Your Morning Scoop
Beyoncé dropped something major
Today is...
National Pink Day!
News of the Day:
+ Beyoncé unleashed the official music video for her single "Sorry." It's the same footage that was featured in the visual album for Lemonade, but there's nothing we love more than rewatching Serena Williams unapologetically twerk beside Queen Bee. It's the ultimate victory dance, and we wish we could take part in the celebration.
+ Calling all wine lovers! Spanish company Gik has released a bright blue wine made from indigo and grape skin extract. According to their website, the drink will soon be available in the U.S. so get your glasses ready.
+ Have you ever wanted to avoid giving someone your phone number due to lack of romantic interest? Now you can with Ghostbot, a service that allows users to have temporary disposable phone numbers that can be deleted at any time. Ghosting just became so much easier. 
+ Converse has created a sneaker that has a guitar pedal built into the sole of the shoe. The sneaker uses microsensor technology and can be connected to an amp, Mac, or iPhone. Although there is no set release date, the prototype has already been developed.
+ Brooklyn-based duo Lion Babe just dropped their brand new mixtape Sun Joint. Stream the soulful tunes, below.
Deal of the Day:
L.A.-based brand Christy Dawn has launched its first line of handbags! It's full of classic styles, all at reasonable prices. Shop the collection here.
Advice of the Day:
"Your self-worth is determined by you. You don't have to depend on someone telling you who you are." —Beyoncé 
GIF of the Day: