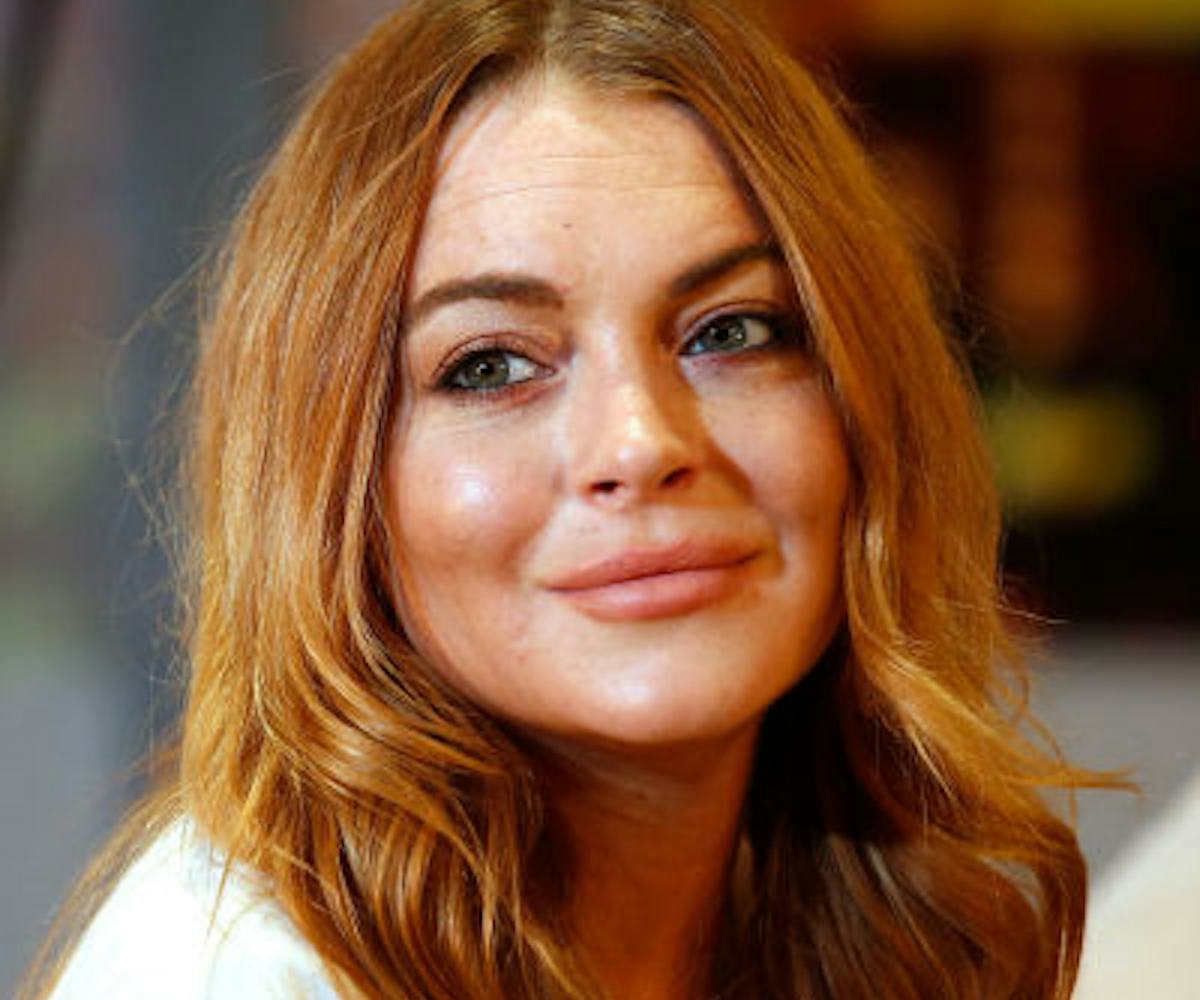 Photo by Tim P. Whitby/Getty Images
8@8: Your Morning Scoop
Is Lindsay Lohan about to drop a new album?
Today is...
Clean Air Action Day!
News of the Day:
+ Hold the phone: Lindsay Lohan may have just confirmed that after eight years, she may be recording a third album. In a recent video interview, Lohan claimed to have plans to record for Universal Motown. The last time she released any music was back in 2008 with her hit single "Bossy."
+ Rumors are circulating about a possible Michelle Obama cameo on the upcoming Gilmore Girls revival. Earlier this week, FLOTUS joined Snapchat (you can add her at @michelleobama), and the show's star Alexis Bledel was spotted on her story. We know that the actresses' character, Rory, worked on the Obama campaign, so could Mrs. Obama's snap be a sneak peek at an upcoming episode? In other FLOTUS news, you can now download a 22-second ringtone clip of Michelle Obama telling men to "be better," thanks to New York-based filmmaker Zak Griffler. 
+ Yesterday, hundreds of celebrities signed an open letter from Billboard seeking gun control reform from Congress. Lin-Manuel Miranda, Paul McCartney, Yoko Ono, and Zayn Malik are among the artists and executives who penned their support on the legislature in the wake of this month's tragedy in Orlando, Florida.
+ A trailer has been released for Queen Sugar, a new series premiering this fall from filmmaker Ava DuVernay and executive producer Oprah. The show is based on Natalie Baszile's novel OWN and takes place on a sugarcane farm in the South. Watch the trailer, below. 
+ Yesterday, New York-based cosmetics company Carol's Daughter launched the second edition of their #BornAndMade campaign, encouraging women to celebrate their ethnic heritage. At Bornandmade.com, users can upload pics and create their own #BornAndMade GIF to promote the hashtag. 

Deal of the Day:
Marysia has teamed up with L.A.-based designer Jenni Kayne to create a swimwear capsule collection for summer. Jenni Kayne x Marysia Swim includes the coolest non-basic one-piece options, featuring unexpected off-the-shoulder and open-back silhouettes, in addition to a sweet selection of mix-and-match bikinis. You can check out the new collection here.
Advice of the Day:
"Find people who will make you better" —Michelle Obama 
GIF of the Day: