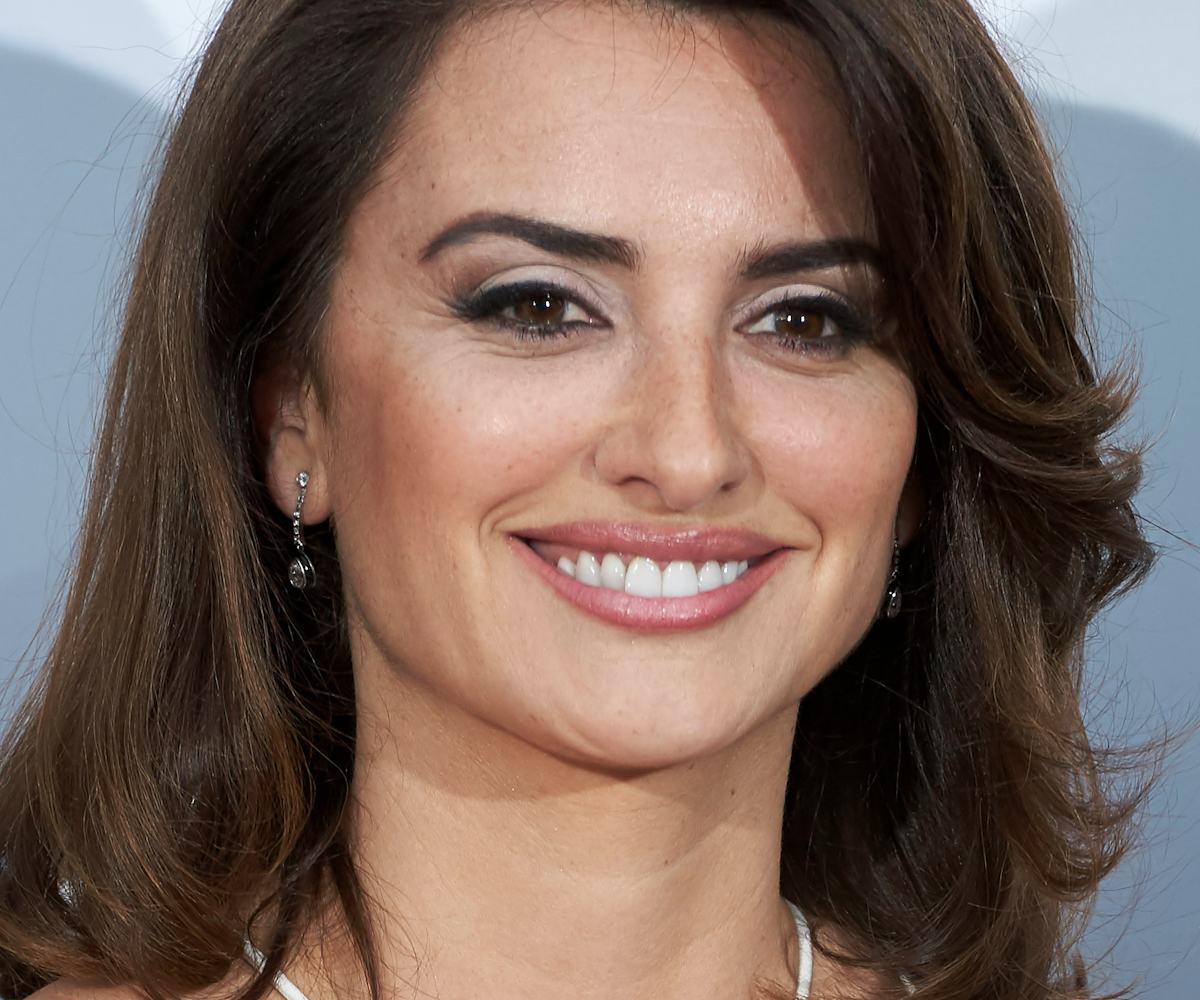 Photo by Rich Fury/ Getty Images
8@8: Your Morning Scoop
Penelope Cruz gives us a sneak peek of her transformation into Donatella Versace
Today is...
National Cherry Cobbler Day!
News of the Day:
+ The first glimpse of Penelope Cruz as Donatella Versace is finally here. The famously brunette actress is playing the iconic designer on the upcoming TV series Versace: American Crime Story, where she'll be sporting Versace's signature look: a platinum bleached mane, nude lips, and a bronze complexion. While Cruz's Instagram post below leaves a lot to the imagination, you can catch a better glimpse here. The 10-part series makes its way to screens in 2018, and we simply cannot contain our excitement.
+ Soccer Mommy brings you a warm new track that is sure to get you in the summer mood. "Worn Out" is the first single off of the mini album, Collectives, out August 4.
+ Another revival is upon us! Roseanne is making her way back to our TV screens, and ABC has beat out Netflix for the rights to bring back the iconic '90s sitcom. The show will take place in current day, and feature the original cast. Long live revivals?
+ Hell yes for technology: Scientists at Northeastern University have developed 3-D printed ovaries, which could mean big things for reproductive and fertility treatments for women. An ovary was removed from a mouse and replaced with a 3-D printed version, created by the mouse's own ovary follicles, successfully allowing the mouse to give birth to healthy mouse pups. Major!
+ Gilmore Girls creator Amy Sherman-Palladino has teamed up with MOUTH.com to bring us the ultimate treat, a themed care package. Palladino put together a package stuffed with Rory's and Lorelai's favorite snacks, including both chocolate and blueberry Pop Tarts, organic gummy bears, and cheddar cheese puffs. 
Deal of the Day:
Traveling in style just got that much simpler. Away has teamed up with Madewell to bring you the perfect suitcase for that summer vacay you've been counting down the days for. This collaboration features a limited-edition carry-on and a larger carry-on in a classic two-toned Madewell finish, complete with a red bandana on the handle to catch your eye at baggage claim. The Away X Madewell collab is available here.
Advice of the Day:
"Until you're ready to look foolish, you'll never have the possibility of being great." —Cher
GIF of the Day: