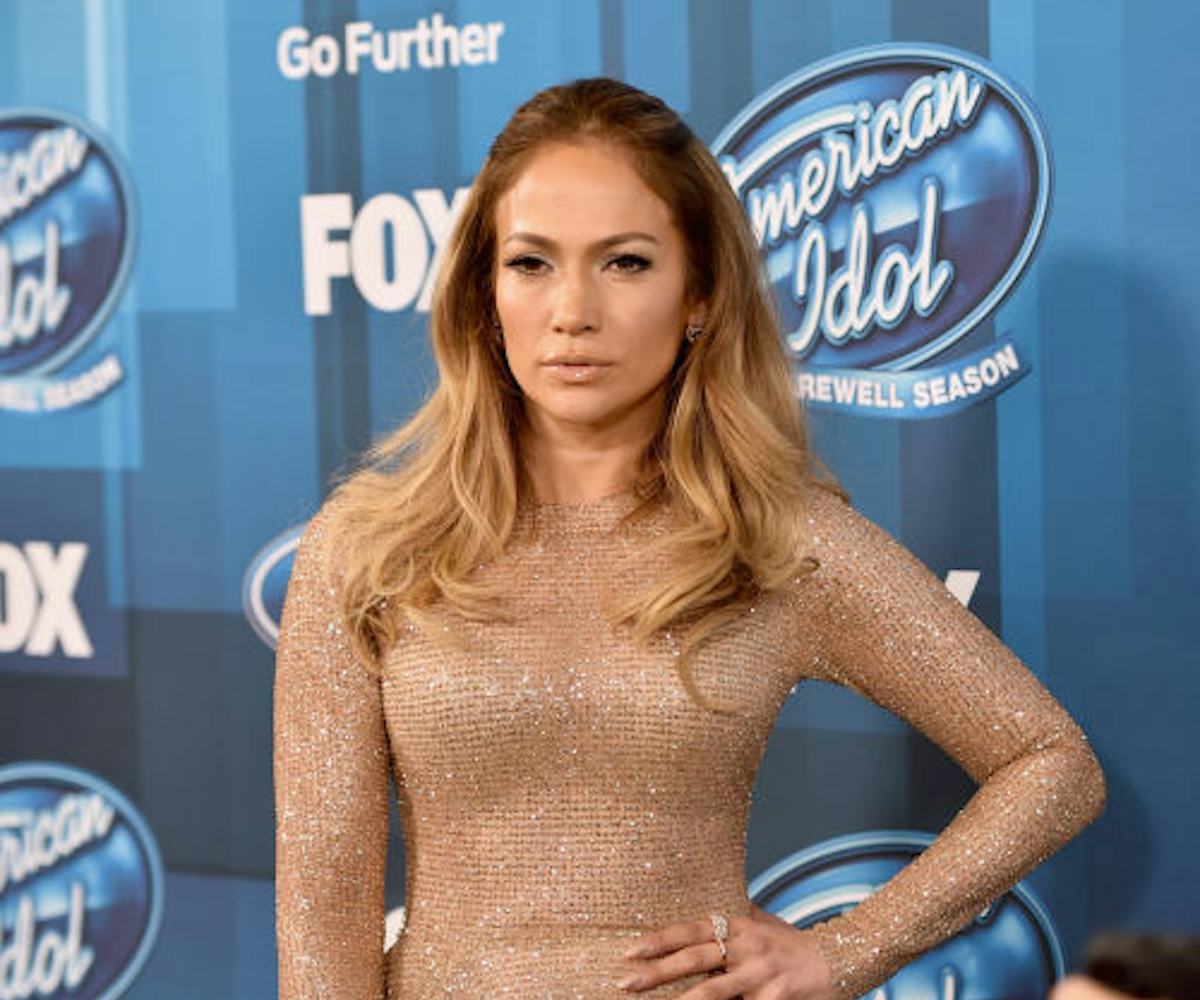 Photo by Alberto E. Rodriguez/Getty Images
Today is...
International No Diet Day!
News of the Day:
+ Jennifer Lopez is venturing outside her musical comfort zone by collaborating with Jennifer Nettles on "My House," a track off of the country singer's new album, Playing With Fire. Into it. 
+ St. Louis-based producer and singer Dylan Brady has released a video for "Go Away," the lead single off his upcoming project, Choker. Brady revealed the inspiration behind the song being "about a time when a friend who I loved crossed too many boundaries, and how hard it is to tell someone that they did too much." Check out the intimate video, below:
+ 
The first trailer for The Land
, executive-produced by rapper Nas, is here. The film centers around four teenagers from Cleveland with hopes of becoming professional skateboarders. Their plans go awry when the group becomes affiliated with a local drug ring, risking everything they've worked so hard for.
+
has taken the initiative in educating young girls about what it's like for their peers to live with Type 1 diabetes. By supplementing the dolls with add-on diabetes kits including miniature blood sugar monitors and insulin pumps, the exposure provided by the sets allows children to gain insight into the reality of living with the genetic disease.
+
Following her recent pregnancy announcement, Janet Jackson has made headlines once again. This time around, they're for her new single titled, "Dammn Baby" featured on last year's chart-topping album
Unbreakable
. Check out the music video, below:
Deal of the Day:
Birchbox is partnering with Keds to create two limited-edition designs for the classic champion shoe. Shop here and take advantage of this exclusive offer while supplies last.
Advice of the Day:
"We need to do a better job of putting ourselves higher on our own 'to do' list. 
I don't want other people to decide who I am. I want to decide that for myself." —Emma Watson
GIF of the Day: