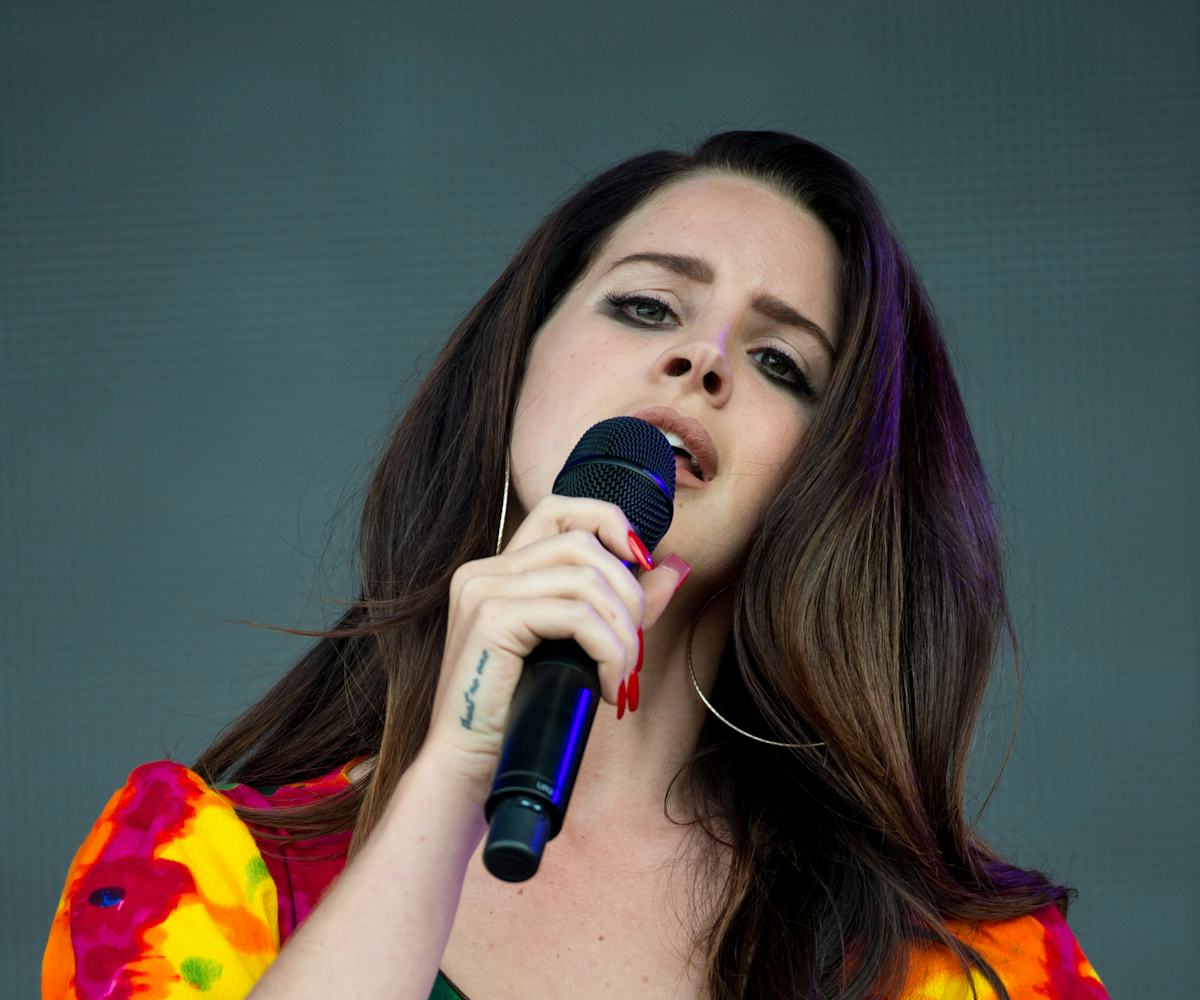 Photo by Ian Gavan / Getty Images
8@8: your morning scoop
lana del rey plans an early release of her new album across the U.S
Today is...
September 11, 2015, the 14th Anniversary of 9/11. A memorial will be held at Ground Zero at 8:46am to commemorate the tragedy and heroism on this day.
News of the Day:
+  Taylor Swift continues her star-studded 1989 world tour, and brought Wiz Khalifa out on stage in Houston on Wednesday night. 
+ Move those Stan Smith Adidas sneakers aside and make room in your closet for a pair of Tubular sneakers from the Adidas. Until September 12 you can check out their pop up shop showcasing the Tubular sneakers currently on the market and preview the new collection for Spring/Summer 2016.
+ Lana Del Rey fans rejoice! Starting this Sunday, September 12, Lana's new album Honeymoon will be played in full at all Urban Outfitters stores in the US (at 3PM local time) one week ahead of the official release date. In addition to the exclusive early listen, anyone who preorders the album during the event gets a free LDR lithograph. During the event, UO will be live-tweeting and unveiling the album artwork that goes with each song. Fans can follow along via #LANAxUO
+ Model Joan Smalls' off duty fashion style is all about denim and her True Religion collab is availble to shop online and in stores now.
+ Meet Tyga's son, King Cairo. Aside from his full time job of being adorable he's also now the face of L.A Gear's Kids Fall and Back-to-School collection.
Deal of the Day:
Already pre-ordered your iPhone 6s or 6s+? Need a new case to go with it? Pre-order a new iPhone 6s or 6s+ case from Society 6 today and get $5 off your purchase plus free shipping!
Quote of the Day:
"We need to encourage young girls and boys, and older people too, to believe that they are beautiful just the way they are. We need to learn to love ourselves" - Agnes Hedengård
GIF of the Day: