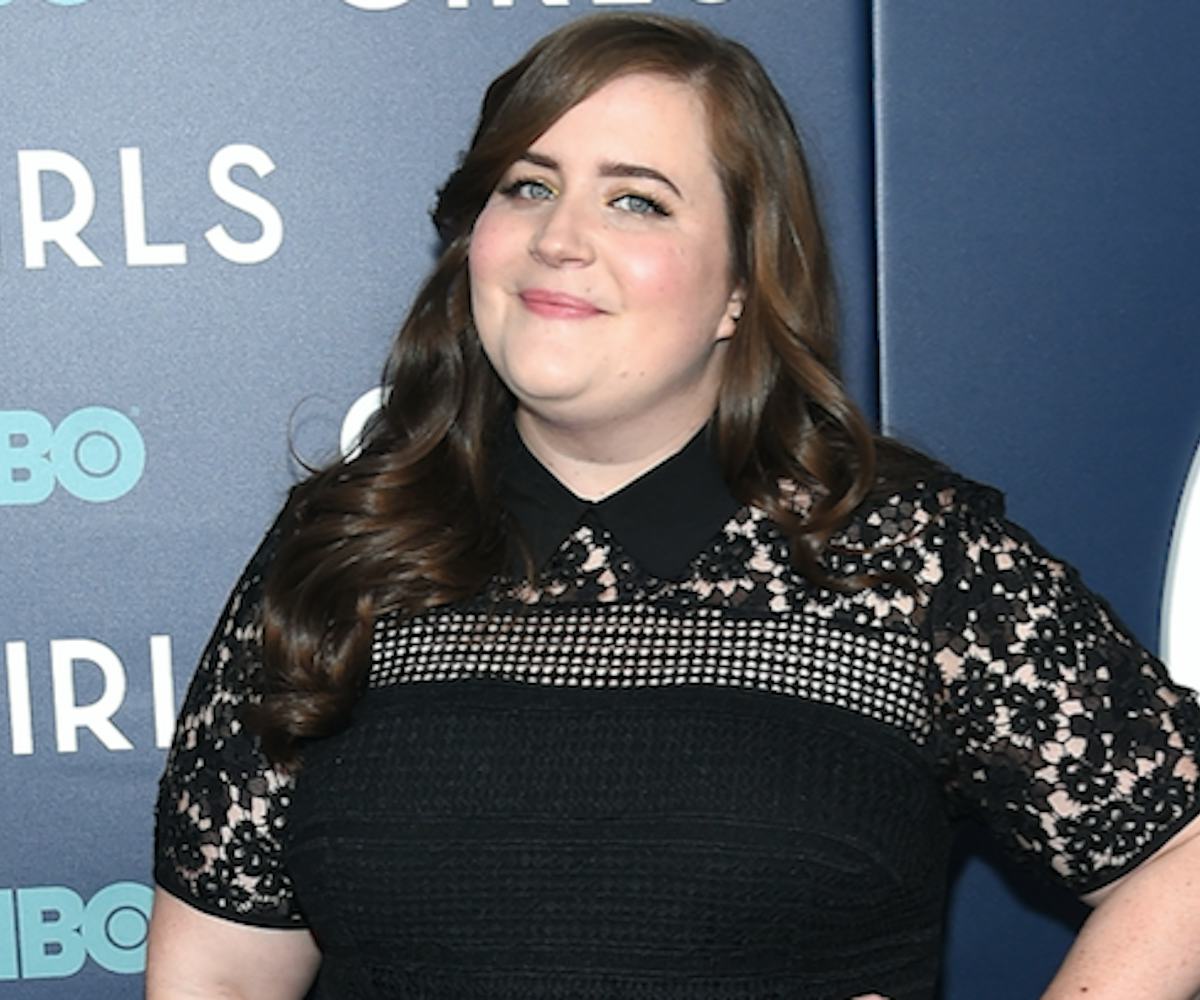 Photo By Jamie McCarthy/Getty Images.
Aidy Bryant Is Starring In New Body-Positive Hulu Series
That Elizabeth Banks and Lorne Michaels will executive produce
It looks like Aidy Bryant is finally getting the starring role she deserves. After almost six years on Saturday Night Live, the actor is writing and starring in her own Hulu series, Shrill. 
Shrill follows an aspiring journalist named Annie, who is described by The Hollywood Reporter as "a fat young woman who wants to change her life—but not her body." Despite her being overweight and judged by those around her because of it, she decides to ignore the noise and live her best life confidently. The show will follow her as she deals with bad boyfriends, a nitpicky boss, and sick parents. 
Shrill will be executive produced by Elizabeth Banks and SNL creator Lorne Michaels. The series is based on the memoir Shrill: Notes from a Loud Woman by writer and activist Lindy West. According to the book's Amazon description, West's book covers everything from her "accidental activism" to her "never-ending battle royale with Internet trolls" and her fight to "survive in a world where not all stories are created equal and not all bodies are treated with equal respect."
Bryant and West will be adapting the story together alongside Parks and Recreation co-producer Alexandra Rushfield, who will also serve as the showrunner. Production of the show begins this week in Portland, Oregon.