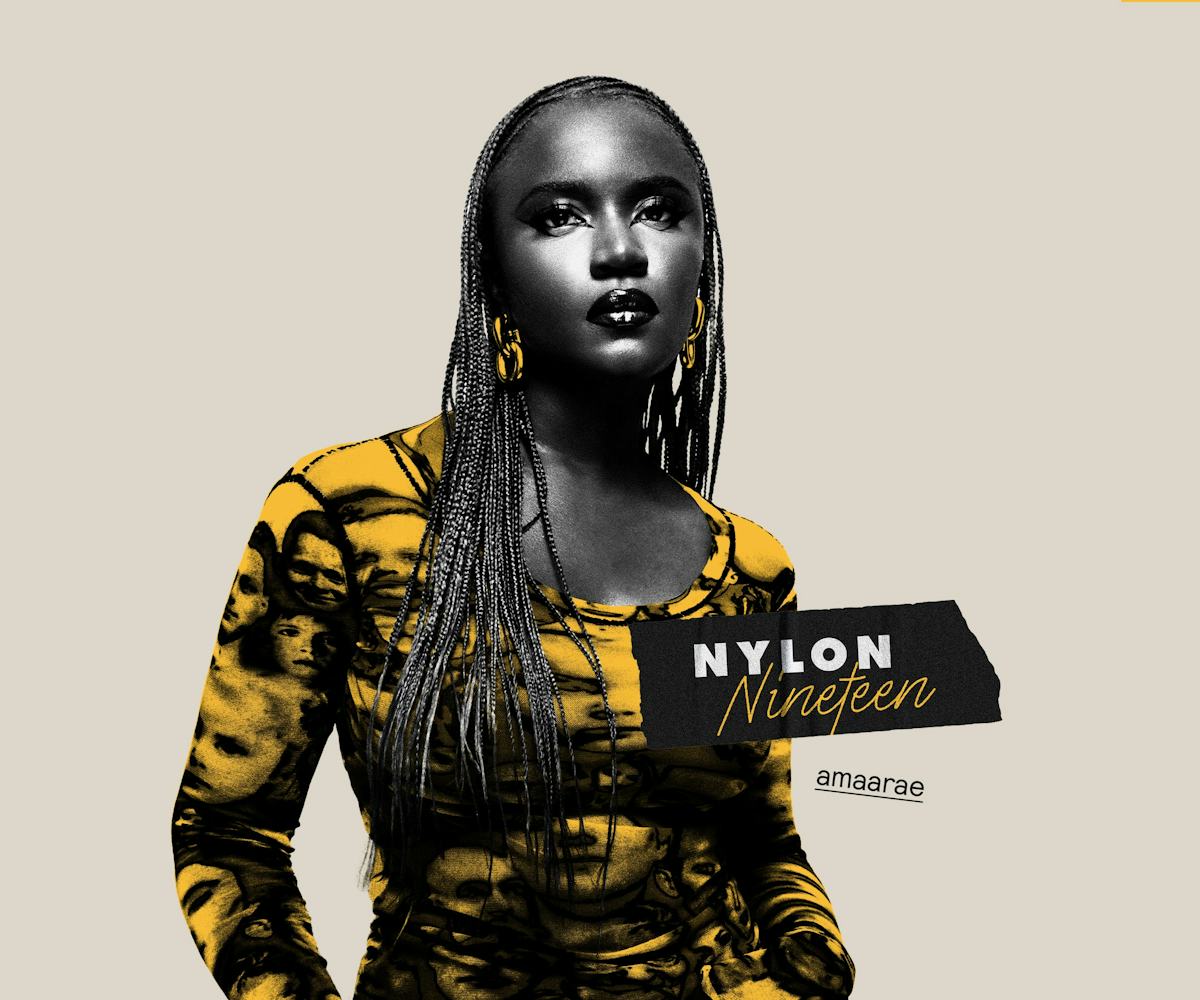 Amaarae On Co-Star, Prada, and Her Biggest Depop Loss
Following her Austin City Limits performance, Amaarae takes the NYLON 19.
Singer-songwriter Amaarae, a Ghanaian-American artist from the Bronx, dropped her second album Fountain Baby this year and it was filled with summer bangers like "Co-Star" and "Wasted Eyes." Coming three years after her debut album, The Angel You Don't Know (and going viral on TikTok for her "Sad Girls Luv Money" remix in 2020), she says that the years between albums taught her about her "resilience." "It really took a lot to make the second album," she tells NYLON. "I learned that I was willing to go the distance to make something that I really cared about and something that I felt like could be impactful for people."
On Oct. 7, Amaarae performed at the 2023 Austin City Limits Music Festival at Zilker Park. "It's my first time in Texas," she told the audience. "The food is fire." Ahead of her performance, she also launched a dedicated Depop shop with over 40 pieces from her personal wardrobe along with her own Amaarae Edit with festival picks in partnership with Depop and American Express. At Austin City Limits, which also runs this upcoming weekend, Depop has set up a live seller shop in the Amex lounge featuring local Austin sellers to celebrate.
Amaarae is already a pro thrifter after thrifting with her mom for years, but she actually didn't mean to give away one of her Depop pieces. "I'm not going to lie, but I had a separate pile for Depop and Amex and the stuff that I wanted to give away for the collab, and I think I just accidentally put this Jean Paul Gaultier graphic tee in there," she says. "That shirt was gone in five minutes." The pieces also included the Dion Lee leather and lace pants from her "Wasted Eyes" music video.
Check out Amaarae's Depop closet here, and read on for a conversation with the singer as she dishes on astrology, Co-star, and the Prada bag that she wished she kept from high school.