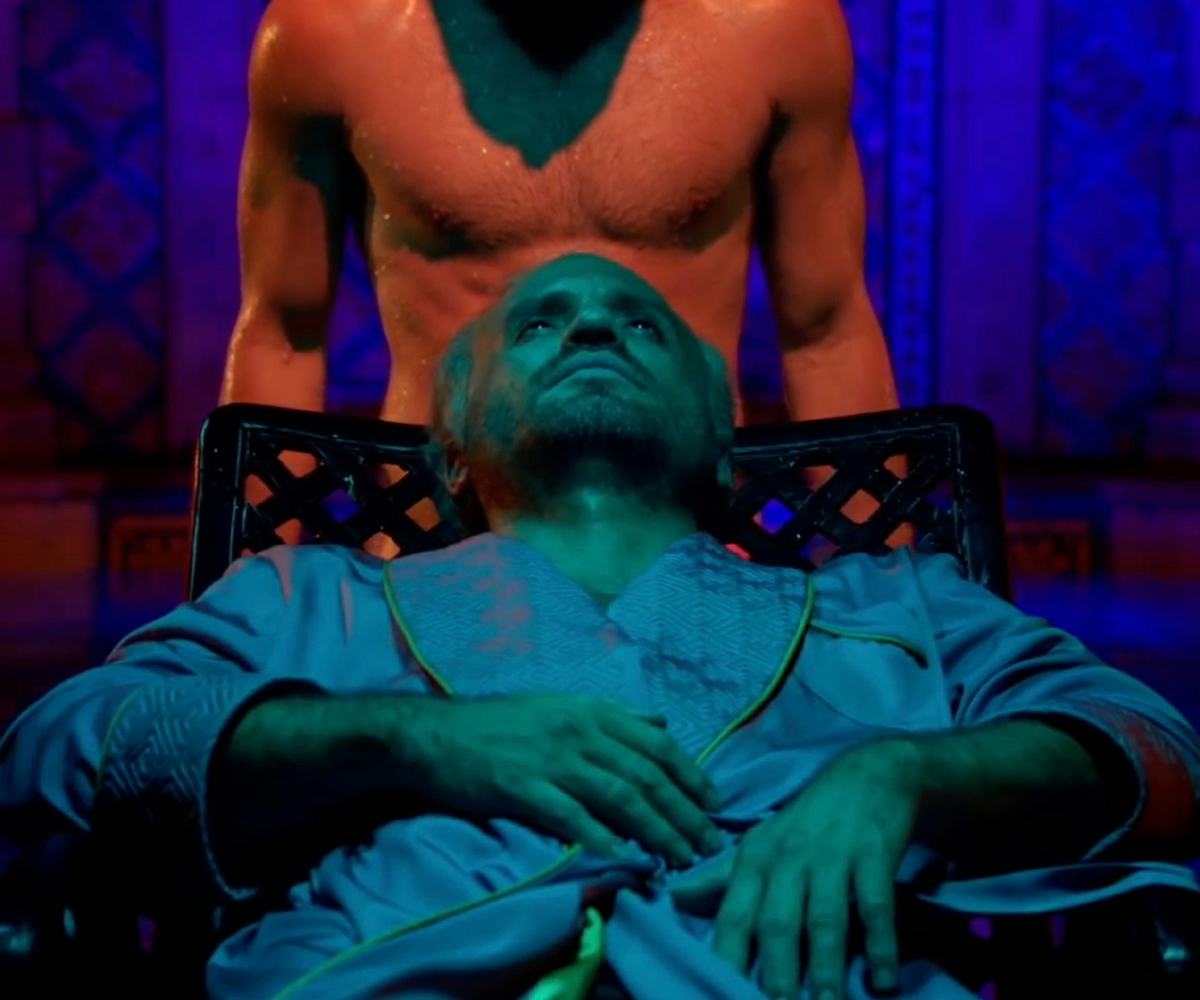 screenshot via youtube
Gianni Versace Is Preyed On In The Eerie New 'ACS' Trailer
The show premieres this January
Mark your calendars! We finally have a premiere date for Season 2 of Ryan Murphy's American Crime Story: The Assassination of Gianni Versace. 
The follow-up to Murphy's critically-acclaimed The People v. O.J. Simpson is slated to debut on January 17. The news comes courtesy of a dark and eerily eccentric trailer, which features appearances from two of the show's stars: Darren Criss, who plays Versace's killer Andrew Cunanan, and Edgar Ramirez, who plays Gianni. 
The clip sees Versace sitting inside his opulent (and 24-karat-gold-lined) pool at his Miami mansion, where he was killed. Toward the end of the trailer, Versace's serenity is disturbed by Cunanan creeping up behind him, poised to attack. 
The season also stars Penelope Cruz as Gianni's sister, Donatella, and Ricky Martin as Gianni's partner, Antonio D'Amico. Watch the trailer, below, for yourself.