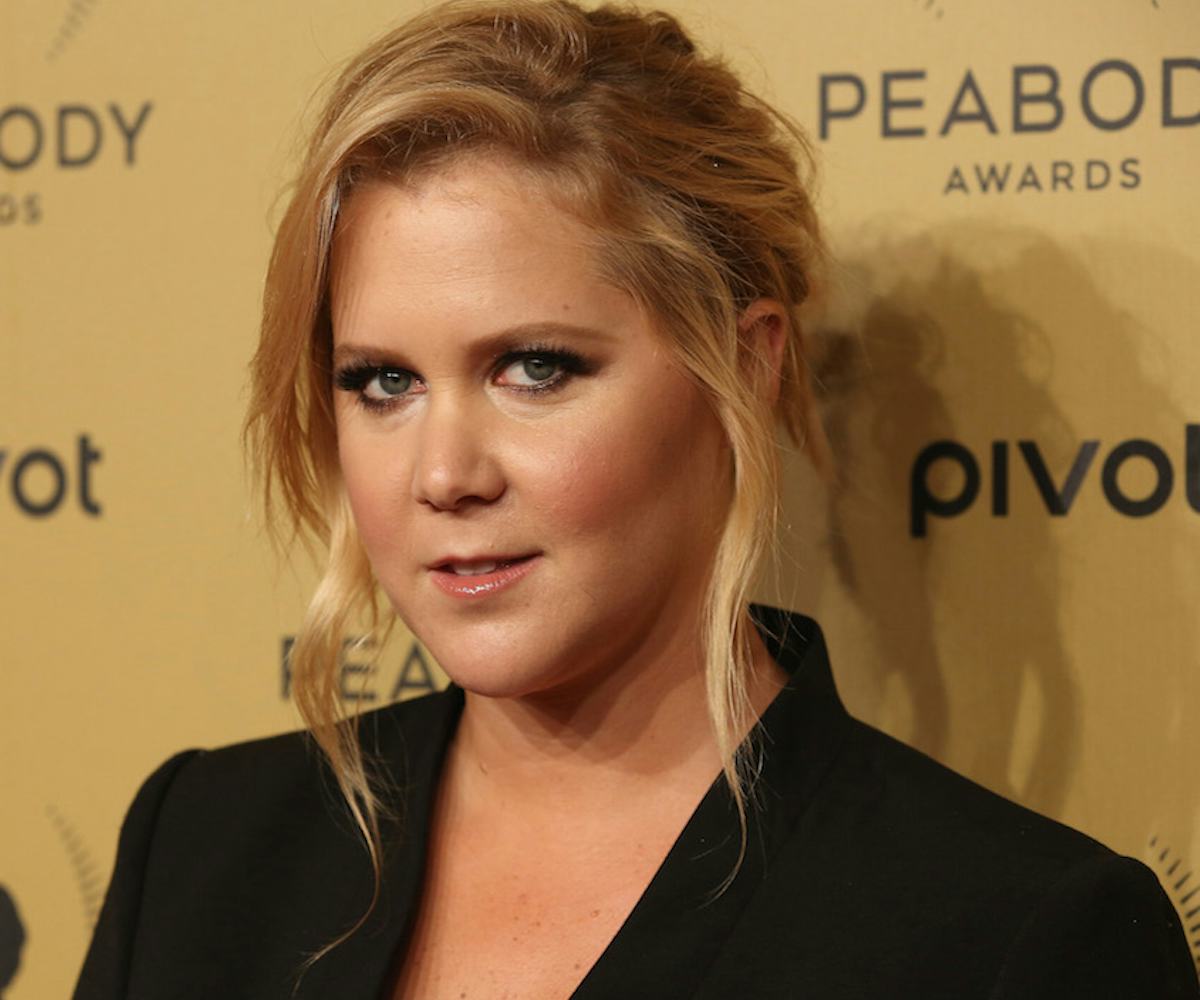 Jamal Countess/Getty Images
Amy Schumer Wrote A 'Hamilton' Inspired Hip-Hopera
We stand by two undisputable truths regarding pop culture in 2016: Amy Schumer is a comedic genius, and Hamilton creator and star Lin-Manuel Miranda is a genius of the musical variety. Put the two of them together, and what do you get? A laughably awful Broadway parody titled "Betsy Ross," naturally.
This "musical" is (obviously) the brainchild of Schumer, whose obsession with Hamilton inspired her to reach out to Miranda in a teaser for the sixth season of Inside Amy Schumer. In the clip, the comedian DMs her idol on Twitter with full confidence that she can do exactly what he did, only better. "How hard is it to write a hip-hopera about historical wig and knee sock people?" she asks Miranda as he tries to Uber away from her dance studio.
It turns out that 1). It's pretty hard, and 2). Schumer's character knows absolutely nothing about Betsy Ross, who is credited with making the first U.S. flag in 1776. The not-so-promising musical quickly nosedives into a five-minute fit of awkwardness complete with high kicks, Nelly samples, and the words "dope flag." This is a new level of trainwreck that we can totally get behind.
Inside Amy Schumer returns to Comedy Central on April 21, and you can watch the full clip, below.