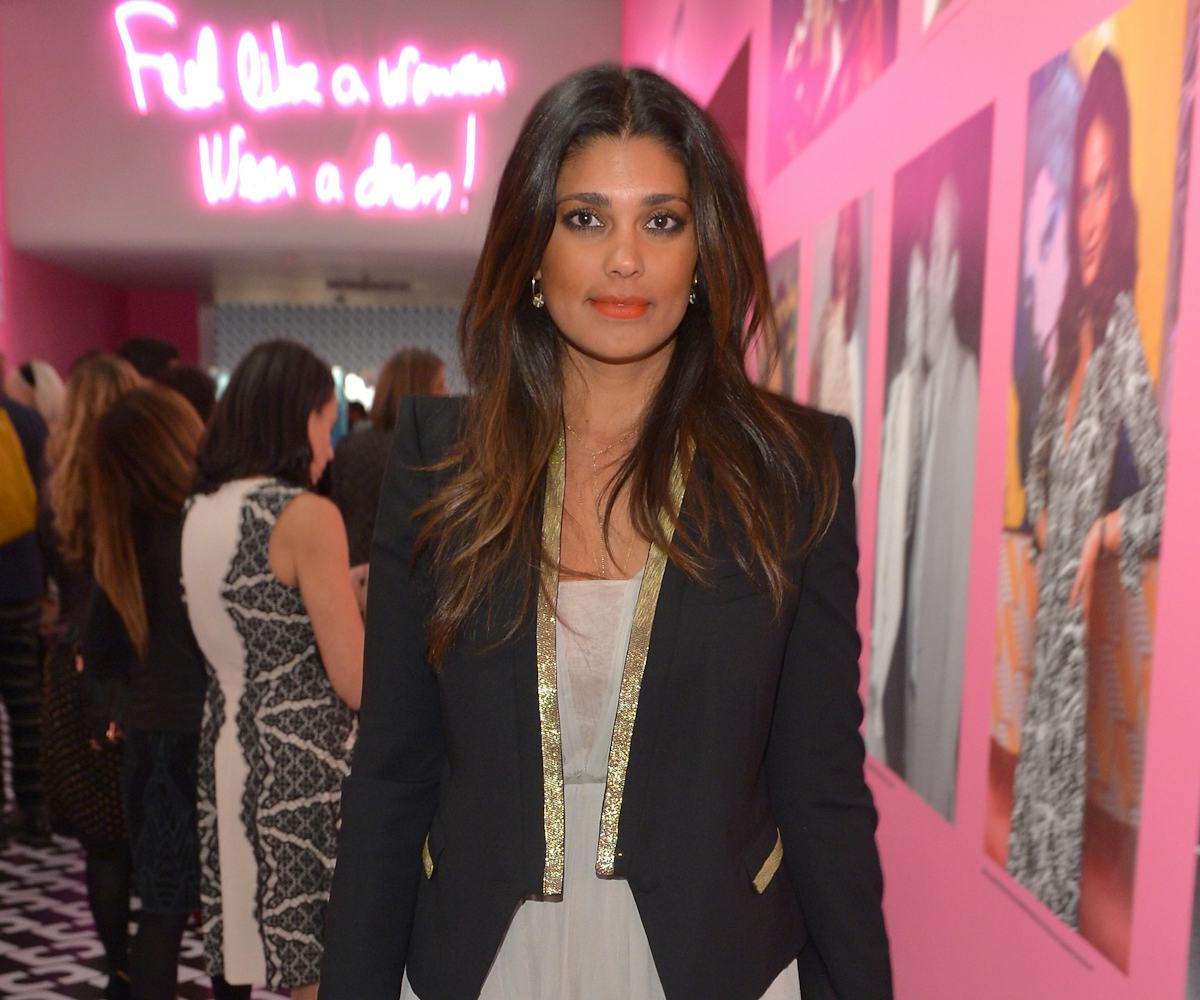 Photo by Charley Gallay/Getty Images
Rachel Roy Addresses Whether She's "Becky With The Good Hair"
"There is no truth to the rumors"
As the Lemonade "side chick" mystery continues, the rumors surrounding Rachel Roy's supposed affair with Jay Z become more relentless. Although there's a lot of verbal fire to put out, the fashion designer made an effort to do so by addressing the gossip head-on. Roy released a statement to People today saying, "There is no validity to the idea that the song references me personally. There is no truth to the rumors." Prior to making this statement, the fashion designer made a post on Twitter saying, "I respect love, marriages, families and strength. What shouldn't be tolerated by anyone, no matter what, is bullying, of any kind."
Once the Beyhive was hit with an inkling of news surrounding potential infidelity through the visual album's fourth track "Sorry," everyone began questioning who Queen Bey was calling out. Soon after, Roy made a post on social media that appeared to reference the song, writing "good hair, don't care" in addition to "#nodramaqueens." Although the fashion designer ended up deleting the photo and making her Instagram private, Beyoncé fans screencapped that post faster than you can sing "Wave it in his face, tell him, boy, bye." Since then, Roy and her daughter have been harassed on their individual platforms.
Roy's relationship with Jay Z has given way to rumors for many years and was supposedly the reason the infamous elevator fight broke out between the rapper and Solange Knowles after the Met Ball in 2014. A source who knows Roy told The Post that the designer may have actively placed herself in the "Sorry" drama. According to that source, "She loves the attention and being in the headlines. I'm not surprised she would jump on this, especially after [what happened after] The Met. It's embarrassing, but Rachel loves press." To add fuel to the gossip fire, Roy has reportedly canceled a scheduled appearance for an event in New York City Monday evening.