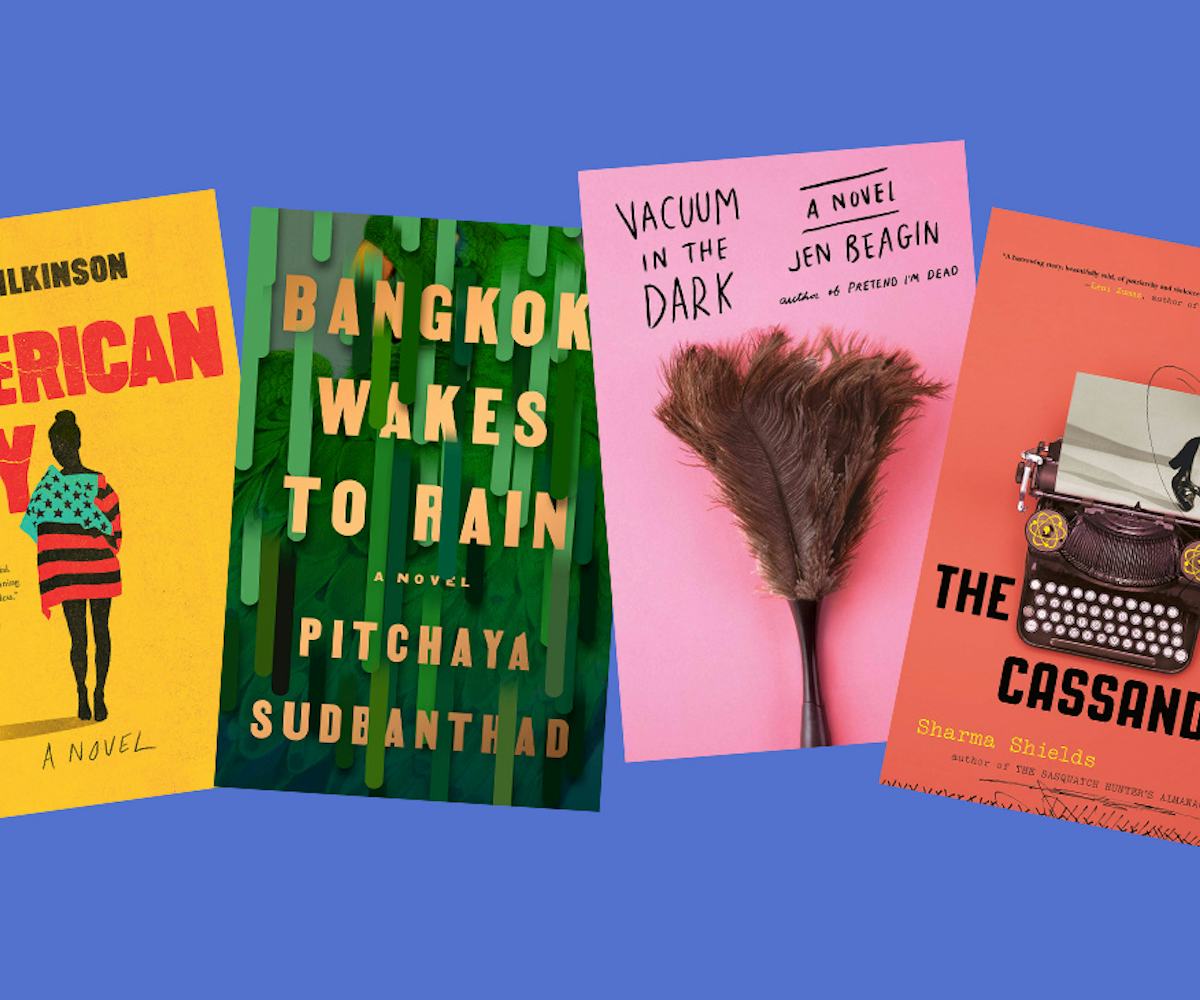 8 Great Books To Read This February
At least there's good stuff to read
In our big 2019 book preview last month, I advised you to look for new books this month from Marlon James, Esmé Weijun Wang, Morgan Parker, Yiyun Li, and so many other amazing writers. And my advice still stands; get into those books. But also, that list, like all lists, was just a jumping-off point. There are so many more incredible books coming out this month, including the following selections, all of which should help you get through the doom and gloom of February.
Notes from a Black Woman's Diary: Selected Works of Kathleen Collins by Kathleen Collins, forward by Danielle Evans (available February 5)
In 2016, Kathleen Collins' posthumously published short story collection, Whatever Happened to Interracial Love?, was released to great, deserved acclaim. Its wildfire success was only dimmed both by the knowledge that Collins herself—relatively unrecognized during her lifetime—was not around to revel in the glow, and also by the realization that there wouldn't be more new work forthcoming. And while there is no solution to the former problem, lovers of Collins' work are lucky to be able to read more of her in the form of this wonderful compilation, an assortment of work that includes more short stories, a screenplay, and, most intriguingly, selected diary entries, in which Collins writes with power and urgency about issues like race, womanhood, relationships, and being a mother. This is vibrant, joyful, heartbreaking stuff, the words of an artist, work that shouldn't be missed.
Willa & Hesper by Amy Feltman (available February 5)
There is no love like a young woman's love—strong and fine and grasping and consuming; it leaves a mark. Amy Feltman's debut novel, Willa & Hesper, is the story of such a love, and so, of course, it is also the story of heartbreak and longing, searches for identity, struggles to make sense of the world and of each other. After Willa and Hesper, the kind of opposites that just make sense together, blow through their initial whirlwind romance, they each take off, separately, to Tbilisi, Georgia (Hesper) and Germany and Poland (Willa, on a group trip to tour Holocaust sites), where they figure out how to come to terms with their complicated pasts, as well as how to face an uncertain future. Feltman weaves together these different perspectives and relays a haunting story of aching love and grief, desire and hope.
Lost Children Archive by Valeria Luiselli (available February 12)
Acclaimed author Valeria Luiselli is back with a novel that feels almost eerily apt for our current political climate. In it, a family goes on a road trip, leaving from New York and heading to Apacheria—a part of America once inhabited by the Apache tribe. They are heading there because the father wants to show his family what it means to be "the last of something." The trip is soundtracked to radio dispatches about the "immigration crisis" along the United States' southwestern border, and it adds to the existing tension within the car, as other interfamilial tensions threaten to boil over. Luiselli handles this delicate narrative with sensitivity and a relentless intelligence; its message sticks inside you, piercing like the desert sun through a car window.
The Cassandra by Sharma Shields (available February 12)
Fans of Madeline Miller's Circe will be similarly inclined toward Sharma Shields' provocative, beautifully rendered account of a World War II-era Cassandra, who has doom-filled prophetic dreams about the future, and nobody willing to listen to her fears. This Cassandra is named Mildred Groves, and she finds herself working for a company that is, unbeknownst to her, developing plutonium for use in atomic bombs. Mildred tried to warn those around her about the nightmarish future she foresees but to no avail. With this novel, Shields has crafted a clever, fierce parable about the blindness of those entranced by the powers of violence—that those people are mostly men should come as little surprise.
American Spy by Lauren Wilkinson (available February 12)
Lauren Wilkinson's brilliant page-turner of a debut will appeal to fans of spy novels, high stakes romances, thrillers, history buffs, and, well, anyone who loves provocative, smart, complicated narratives. It takes place during the Cold War and centers around Marie Mitchell, an intelligence officer at the FBI. Marie is young, Black, and a woman—all things not exactly embraced by the old guard of the FBI, and her career is stalling until she is assigned the shadowy honeypot work of trying to take down the revolutionary leader of Burkina Faso, Thomas Sankara. Marie soon finds herself struggling between her personal beliefs (she secretly believes in Sankara's political mission) and professional responsibilities (this book will, more than ever, make you consider what an oxymoron the phrase "good American" is). Wilkinson handles Marie's complex moral quandaries with deftness and insight, and this stunning book has us primed for whatever else Wilkinson comes up with next.
The Study of Animal Languages by Lindsay Stern (available February 19)
As anyone who has ever been in a relationship knows, communication with romantic partners is... hard. What Lindsay Stern's astute new novel shows is that this is even the case when both partners are literal experts in communication and language. Ivan and Prue, professors in philosophy and biolinguistics, respectively, are as different as two people can be, but have always managed to bridge that chasm, until they can't anymore, and find themselves talking around each other rather than with one another. Stern brilliantly captures the fragility of our emotional bonds, but also their ability to weather difficult terrain; there is dry humor here that is particularly welcome when taken on that darkest and sharpest of feelings: love.
Bangkok Wakes to Rain by Pitaya Sudbanthad (available February 19)
This ambitious novel spans decades but contains its sprawl all within the bounds of one house in Bangkok, the perfect setting to grapple with stories about colonialism, problems both international and intimate, love, loss, and desire. Every life rendered within these pages—from that of a melancholy missionary to a haunted young woman—is a testament to the vibrant energy of an ever-changing city, and to Sudbanthad's lyrical virtuosity; this is a debut that heralds great talent and a bright future.
Vacuum in the Dark by Jen Beagin (available February 26)
Jen Beagin is one of the most perversely funny, reliably weird writers working today, and so what a pleasure it was to get our hands on this book, just further proof that everything Beagin writes is a twisted delight. Centered around 26-year-old Mona, who cleans houses in Taos, New Mexico, Vacuum in the Dark perfectly renders the all too common millennial malaise of being under- or oddly employed, in shitty relationships, and having no real idea what the future might hold. This might sound bleak—hell, it might be bleak—but in Beagin's hands, it actually feels like there are glints of hope within all the darkness, because, despite how grim things can feel, the self-awareness with which young people today are blessed/cursed actually offers some hope of breaking free of our present reality, and building a home of our own making in an uncertain future.
NYLON uses affiliate links and may earn a commission if you purchase something through those links, but every product chosen is selected independently.