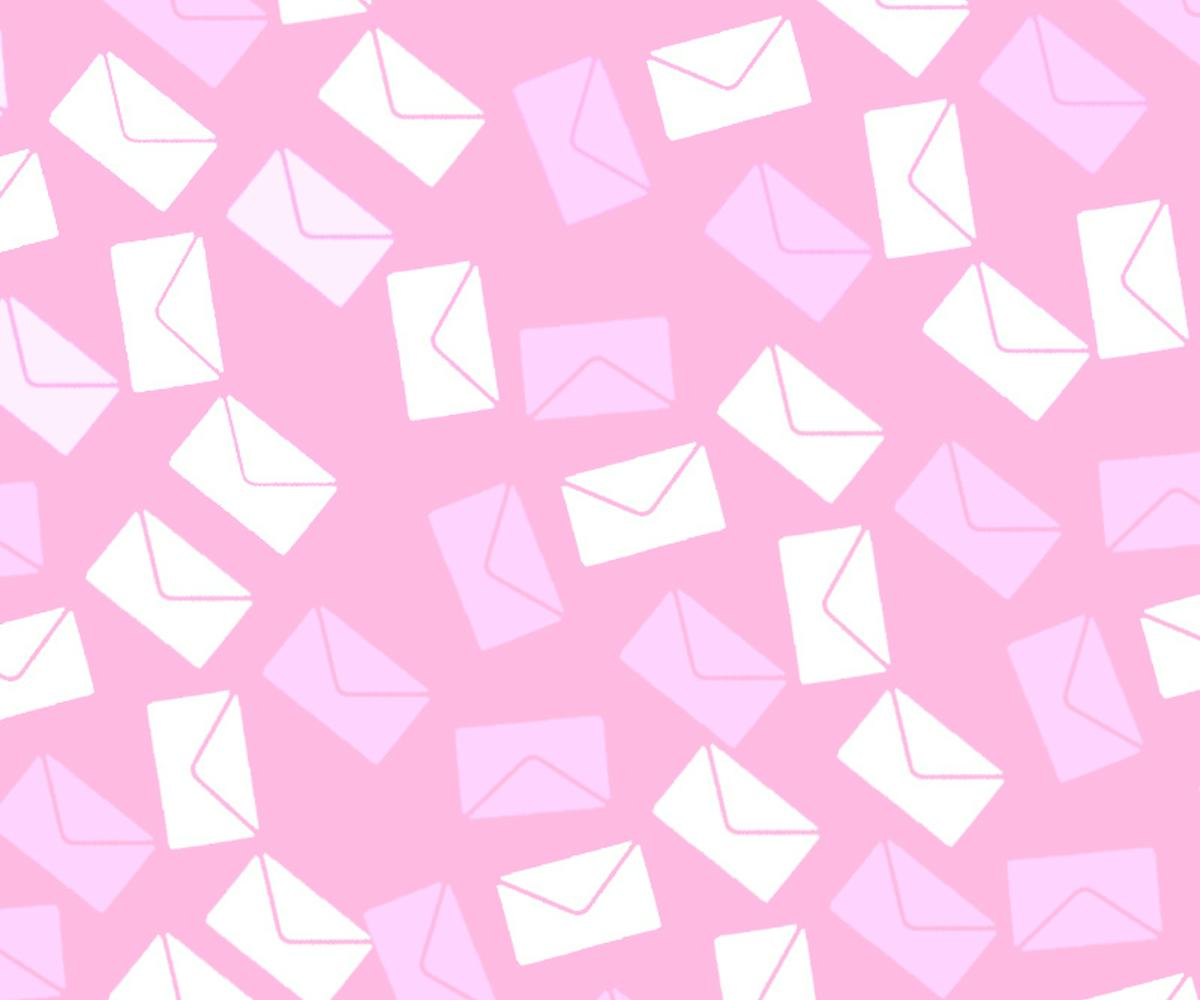 6 Rad Newsletters That You Need To Sign Up For Right Now
Magazines and emails have long existed side-by-side, never quite making the transition from "single" to "in a relationship." Laws of literary nature dictate that magazines are delivered by the postal service; email delivered by the e-post. That's just simply how it is.
But leave it to the creative minds of the 21st century to not only accommodate our increasingly busy lives, but to also mix journalistic business with pleasure in a totally acceptable—heck, even celebrated—way. These letters (that are really more like zines) get us. They get us, and their easy-to-read format (on your phone, on the go) makes them perfect for those of us who don't have the time or money for, say, The New Yorker.
Here are six e-newsletters-turned-second-gen-mags to subscribe to if you're looking to stay woke without going broke.
Lenny, Lena Dunham and GIRLS co-producer Jenni Konner's now famous e-newsletter, awakened pop culture last year to the new medium of the email mag. The beautiful (not to mention colorful) hybrid arrives in your inbox twice a week, packed with important interviews, personal essays, life guides, news and politics, and my fav, recipes ("A Grilled Cheese Recipe for the Indulgent Hippie" says it all). Each letter also includes links to LennyLetter.com, where you can view your favorite Lenny bits via desktop. "There's no such thing as too much information," they say at Lenny, and it's pretty refreshing to see supergals Dunham and Konner use their superpowers in the industry to ask important people the important stuff—not without skipping any recipes for glorious grilled cheeses.
Led by former NYLON digital editorial director Liza Darwin and Teen Vogue senior digital editor Casey Lewis, Clover is the newsletter newcomer built for millennials but informative for practically all. Monday through Friday, Clover delivers a letter that understands your resentment for fluff and having to dig for that single piece of relevant info. Instead, Clover discovers and dishes out current events, studies, and interviews consistently. For example, on any given day, I could learn about Malia Obama's college plan, how my nightmare made me a more creative person, and what song I need to download next. All at once. Clover has also built a community around passionate gals with their "Daily Clover" recognitions and their new, rad ambassador program. Please, follow this cute and compact version of the best young-adult mag ever.
The world of HelloPrompt.com, in all its stark coldness, is eerily inviting. What started as an Internet social experiment about anonymous communication has morphed into a daily email prompt program delivered at noon EST, to which you reply—completely anonymous—and start reading and responding to with other people. Hello Prompt has created a reflective experience through a daily email that asks us who we are without titles, names, likes, filters, or followers.
"Brain Pickings is a free weekly interestingness digest" reads BrainPickings.org, the corresponding site to the Brain Pickings newsletter, curated by Wired U.K. and New York Times writer Maria Popova. Founded on the idea that creativity can be enhanced by combining generally segregated creative forces, this Sunday letter refuses ads and remains devoted to the creatively creative. Conversations with intellectuals, a column titled "On Being," is just one mind-expanding component to this quirky—and yes, interesting—digest.
Everything Changes isn't some emo-hipster title for a niche e-newsletter. Because everything changes. Literally. Humbling at the least, it reminds you that you really don't know anything, including when this newsletter will arrive or what it will say. As The Awl, its parent site, says, "You are signing up to be surprised." Amazing.
The Australian and upcoming American favorite, Frankie Magazine, is loved by readers for its kitschy DIY aesthetic that weaves bubbliness, contemporary freshness, and grandma chic into one entity. Encompassing all things cutely creative and quaintly fashionable, the Frankie e-newsletter is an e-treasure chest for anyone remotely intrigued by the artistic world of the adorably quirky. Arriving fortnightly, this letter is pretty much a piece of art within itself.