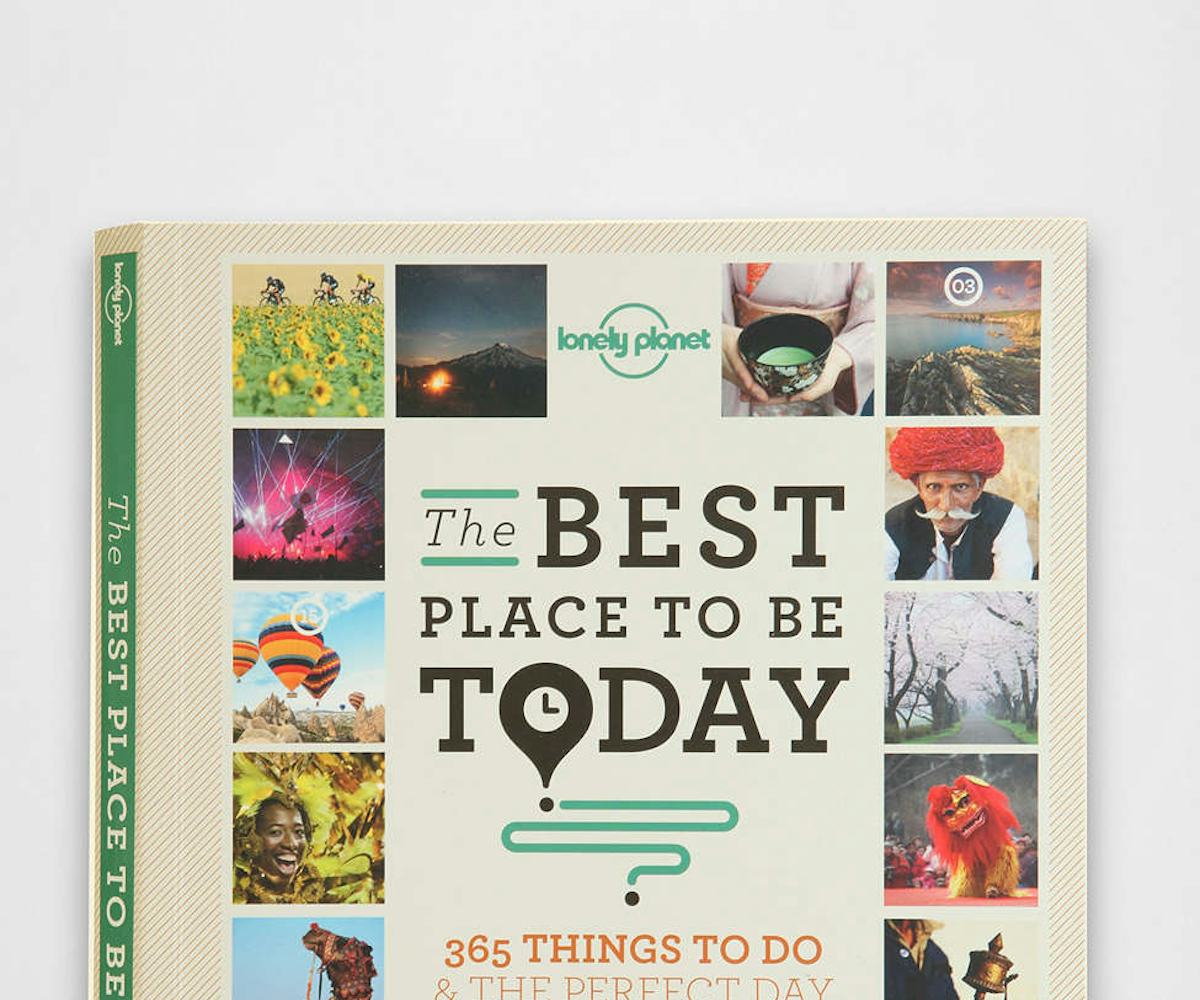 book club: the best place to be today
365 days of vacation inspiration.
Wanderlust sufferers, get ready: The Lonely Planet is here to enable you even further. The publishing company has already schooled us on off-the-beaten path destinations all over the world, but with its latest release, travel's going to get even more specific. The Best Place To Be Today is a daily travel guidebook-slash-calendar that dishes out dreamy vacation spots, 365 days a year.
Along with spotlighting far-flung locales like Kenya, Austria, and Tomatia, Spain, the tome also includes reasons why you've got to go ASAP. Maybe it's because the Japanese cherry blossoms bloom the best in late March, or maybe mid-June is the time when the St. Petersburg sun shines longest. Either way, this photo-heavy travel manual will take the guesswork out of planning your next vacay.
The only thing left for you to do? Grab your friends, get your passport, and start deciding your next adventure here.