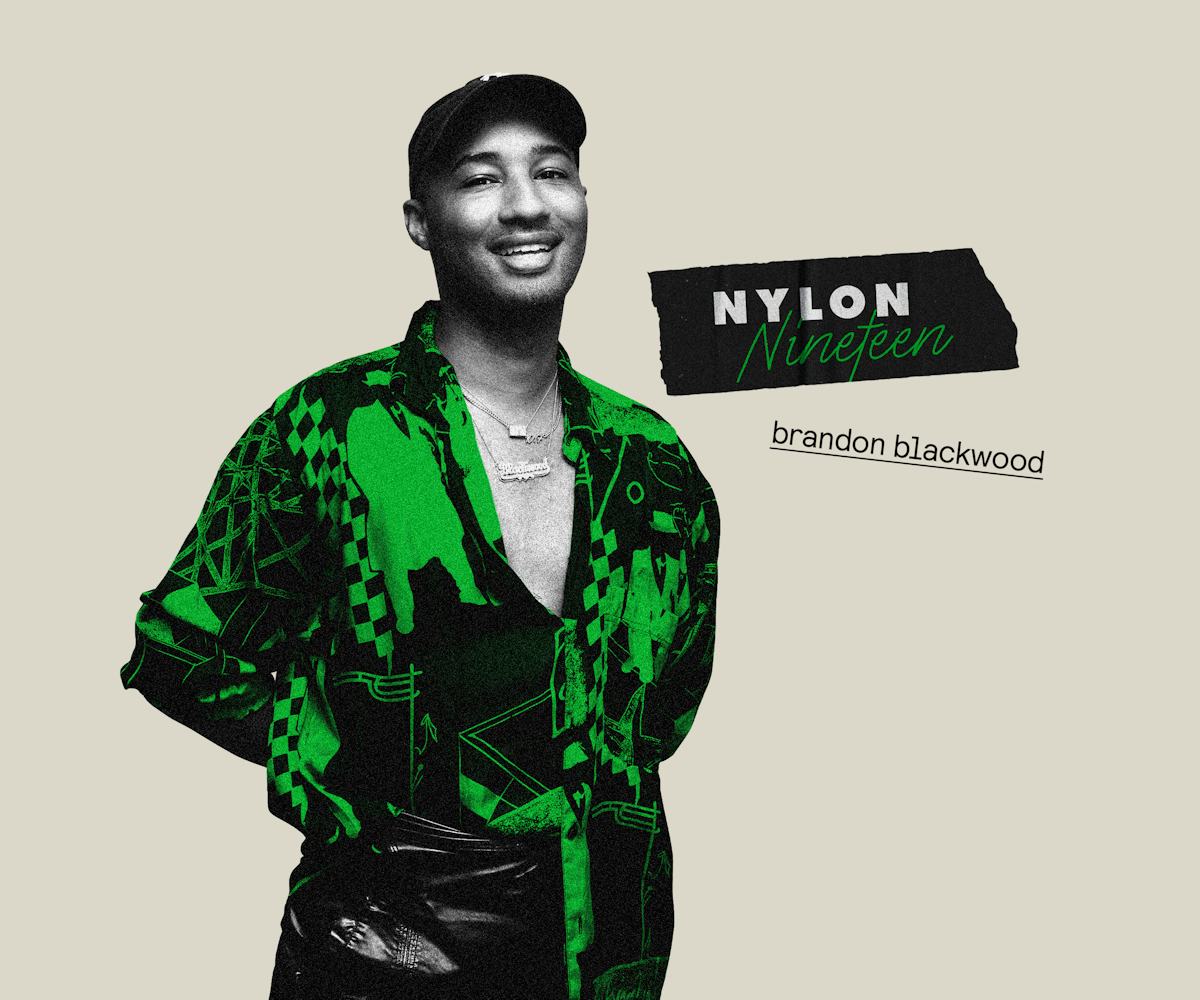 Brandon Blackwood On Interning At NYLON & Building A Brand From Scratch
The designer credits his success to "a lot of blood, sweat, and tears."
Brandon Blackwood may be many things — a cultural icon, a Power Rangers stan, and a former neuroscience student — but a rookie isn't one of them. The Brooklyn-born designer blew up last year due to the success of his coveted ESR (end systemic racism) tote but, contrary to popular belief, the sought-after brand was not an overnight sensation. He's been building it for years.
"I think a lot of people think we're really, really, new, but this is something that's taken a lot of blood, sweat, and tears," the designer tells NYLON. Blackwood started his company shortly after graduating from Bard University with a degree in Neuroscience/Psychology. He studied science to appease his family, but fostered his love for fashion on the side, interning for both Elle and NYLON magazine.
"I was in the fashion closet so you guys had me running all over town, with garment bags and shoes and things like that," he recounts. "But it was great, a really awesome learning experience for sure." After working for magazines, Blackwood took the plunge and started his own brand. His first collection, which is still available on his website, featured four designs named after his closest friends and brother.
They had a slow start, but Blackwood quickly grew a fanbase in New York, and today celebrities like Saweetie, Winnie Harlow, and Doja Cat all carry his creations.
Now, the designer is working with Glenmorangie Whisky to take his creativity from the studio to the bar. The liquor company is focused on re-imagining when and where we drink with its made-to-mix single malt, X by Glenmorangie. With the help of Blackwood, they hope to "share whiskey with a wider audience in an entirely new way." For Blackwood that meant creating a drink that, like his frequently sold out bags, everyone would love. "I just wanted to make something really nostalgic," he said.
Below, Blackwood takes the NYLON 19, revealing his signature cocktail (his take on an Aperol Spritz), the piece of clothing he wishes he kept, his dream music festival, and more.