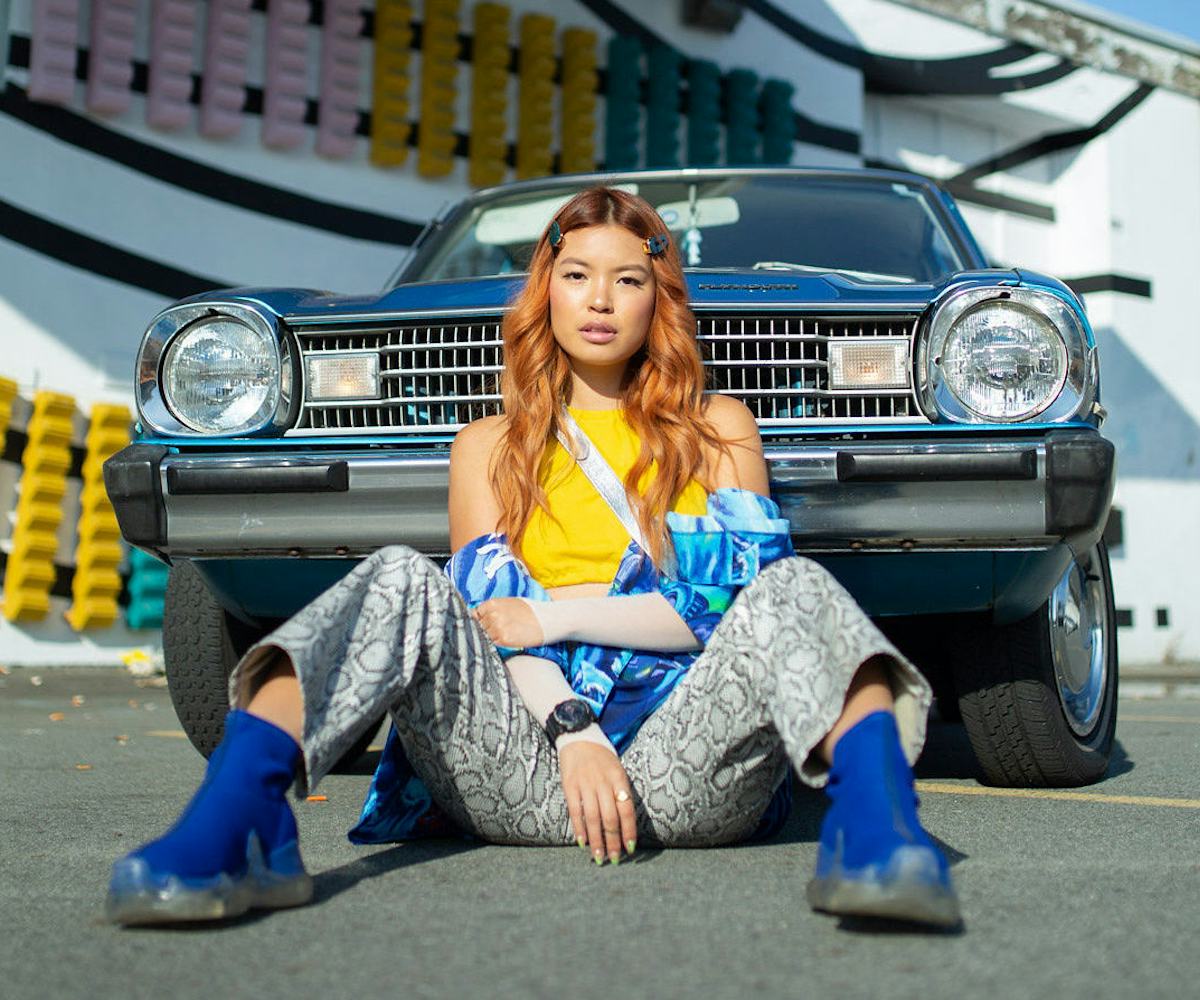 Caleigh Mayer
Nina Huynh Wants You To Invest In Your Personal Style
The fashion blogger styles looks inspired by G-SHOCK's latest.
Sponsored by G-SHOCK
Nina Huynh, known as Your Girl Neens on Instagram and YouTube, isn't really a fan of blending in with everyone else — which you could probably tell by her constant hair color changes and experimental aesthetic. The YouTuber is a huge fan of doing 180-degree style shifts whenever the mood arises, because, to her, it's a way of staying true to herself.
At the moment, Huynh is a sucker for a good '90s throwback vibe, which is why we thought she'd make the perfect fit to style some looks inspired by G-SHOCK's latest G-SHOCK S Series GMAS140 watches. The collection features bold throwback details and a statement-making silhouette in colors that are made to stand out. "Being a '90s baby myself, I am always down for a bit of nostalgia," says Huynh. She notes that the style of the era can be summed up as "bold, fun, and unapologetic," which could also be used to describe her own style.
And Huynh's constant style transformations have a deeper meaning to them than you might think. She says sharing her style with an audience "challenges me to constantly evolve." "I used to be so concerned with having to choose one color palette, one style, one look... that just wasn't me," she continues. "My followers are the most supportive out there and I think they enjoy seeing my style evolve because it shows them that they don't have to fit in a box either, and it's okay to experiment. Nobody said you have to be who you were yesterday."
Whether you like to switch it up on a moment's notice, or you prefer to fall back on your trusted essentials, Huynh urges us to "invest in your personal style," because above all else, what matters is that you love what you're wearing. "It's important to understand what's trending, but it's more valuable to figure out what you like no matter what anyone else thinks about it," she says. And for Huynh, the thing that remains constant in her ever-evolving style is a good universal accessory, and G-SHOCK's latest fits the bill.
Below, Huynh shares a couple looks to get your creative juices flowing.
Nina is wearing G-SHOCK's GMAS140-8A.
A statement-making watch inspires Huynh to lean into the more-is-more mentality. In black, the GMAS140-8A's face details (modeled after '90s stereo equipment) really stand out, and a brightly-colored look that plays with proportion and print made the perfect complement. Huynh is a die-hard fan of mixing prints, and we can see why. "I love experimenting with patterns, and pairing this oversized top with snake-print pants definitely took a bit of imagination — but you never really know how well something could vibe until you try it on yourself," she says. She added sheer white sleeves as the base, ensuring her palette and accessories would really pop.
Nina is wearing G-SHOCK's GMAS140-4A.In baby pink, G-SHOCK's GMAS140-4A feels extra nostalgic — in the best way. But to bring her look to 2019, Huynh leaned into a monochrome outfit that feels super current. She balances shades of muted pink with neon green nails, Kelly green sneakers, and a bucket hat that feels more cool than costume-y in crisp, clean white. "Pink and green is definitely one of my go to color combos; it's just so fun to wear and it always looks good," she says. "And the fact that the watch band and my pants match perfectly is a major plus."