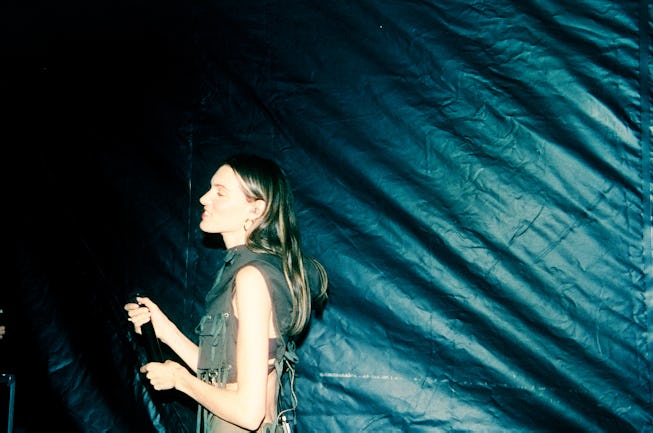 Vincent Gravel
On Tour With Charlotte Cardin, Canada's Fastest-Rising Pop Star
The singer shares her tour diary exclusively on NYLON.
Charlotte Cardin's sophomore album 99 Nights has been out for two months — and the fans she's encountering on tour already know every word. It's a feeling that will never get old for the rising pop star, who made waves with her 2021 debut album Phoenix which was named Album of the Year at the Juno Awards (Canada's version of the Grammys).
But for fans, there will be nothing like hearing Cardin's voice live: a smooth alto voice that's confessional as it is confident, especially on songs like "Confetti;" the earworm track speaks to the introvert-brain at a party — but one that's not afraid to still dance: "I feel like a zombie, I'll die at the party/ Yeah, you'll find my body fully covered in confettit," she sings with a wink and a shrug.
Cardin embarked on her international tour in August — traversing everywhere from Quebec to Berlin to Istanbul before heading to Washington, D.C. on October 24 to kick off the U.S. leg of her tour. Below, Cardin shares some of the best moments of her 99 Nights tour so far.