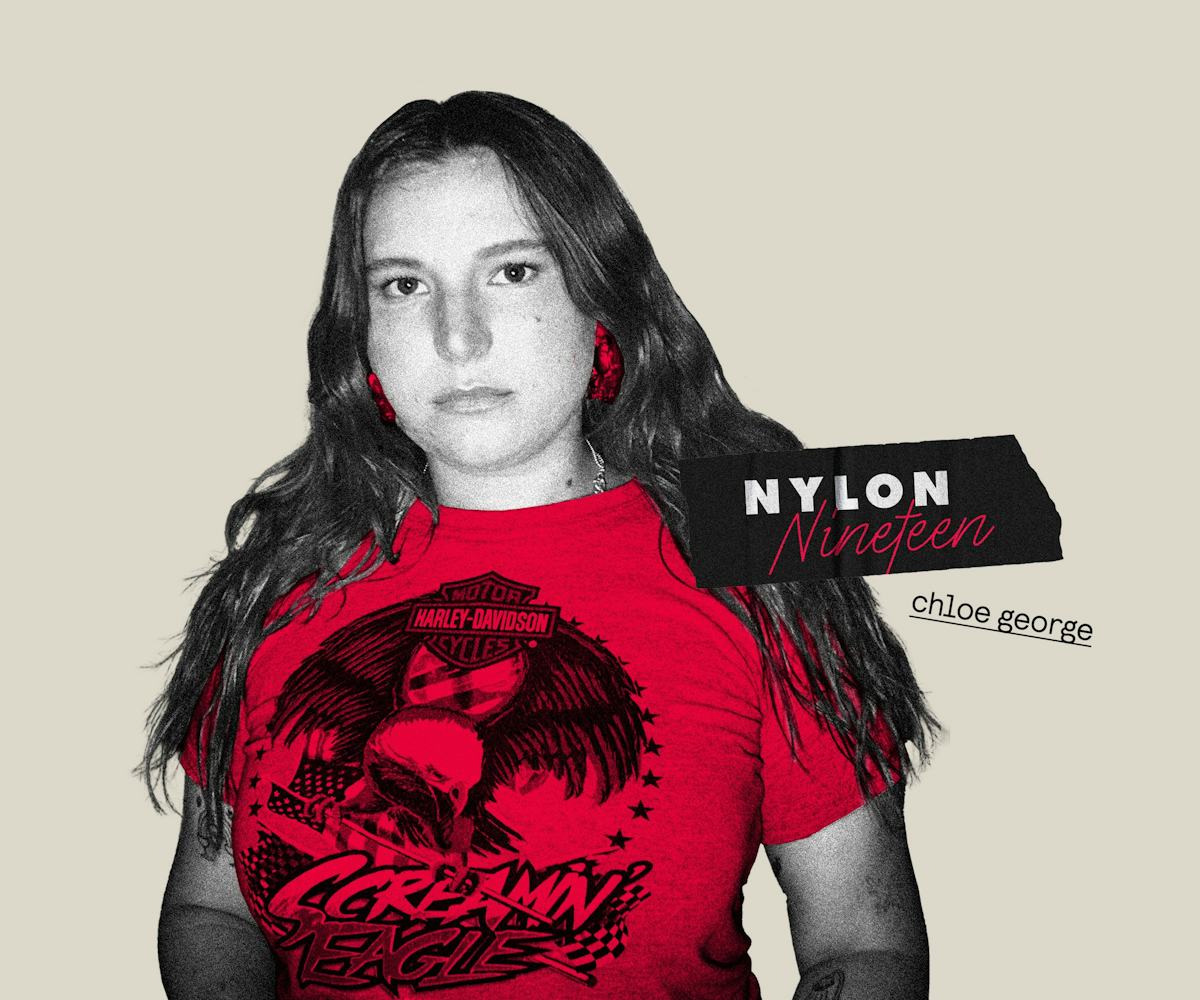 Songwriter Chloe George Makes Big Pop With Even Bigger Hooks
The Los Angeles songwriter takes on the NYLON 19.
If you were on TikTok in 2021, you're probably familiar with Chloe George. The Los Angeles-based singer-songwriter's acoustic, heartfelt cover of Kanye West's "Ghost Town" — with its memorable opening lines, "and nothing hurts anymore, I feel kinda free" — blazed through the app like wildfire. It was early proof that George's music could tug at the heart strings, and since then, with the release of her 2022 debut EP, Penny, she's only distinguished herself as an even more clever song-maker.
While "Ghost Town" might've been George's breakthrough moment, she'd already made a name for herself behind the scenes, amassing writing and composing credits for huge stars like BlackPink, Hayley Kiyoko, Normani, and Dua Lipa. That wayward viral cover is but a fraction of what she's really great at: writing visceral, wind-in-your hair pop that's pushed to the next level by her ear for big, satisfying hooks.
On Penny, her talents bloom in full force. The seven-track project is a skip-less slate of invigorating, inviting left-field pop. "Sunny D," its standout song named after the eponymous tangerine-colored drink, bursts like a rain of neon sunshine, especially during its electric chorus as she belts: "Ooh, I'm tryna spit it out, baby/ Ooh, you make me honest about myself." You don't have to know exactly what she's singing about to feel the turmoil and joy rumbling through the track. Though her solo career has just begun, George is already releasing music more apropos of an industry veteran.
Below, get to know the down-to-earth singer-songwriter more intimately as she candidly chats with NYLON about her astrological sign, bad habits, her first-ever concert, and more.