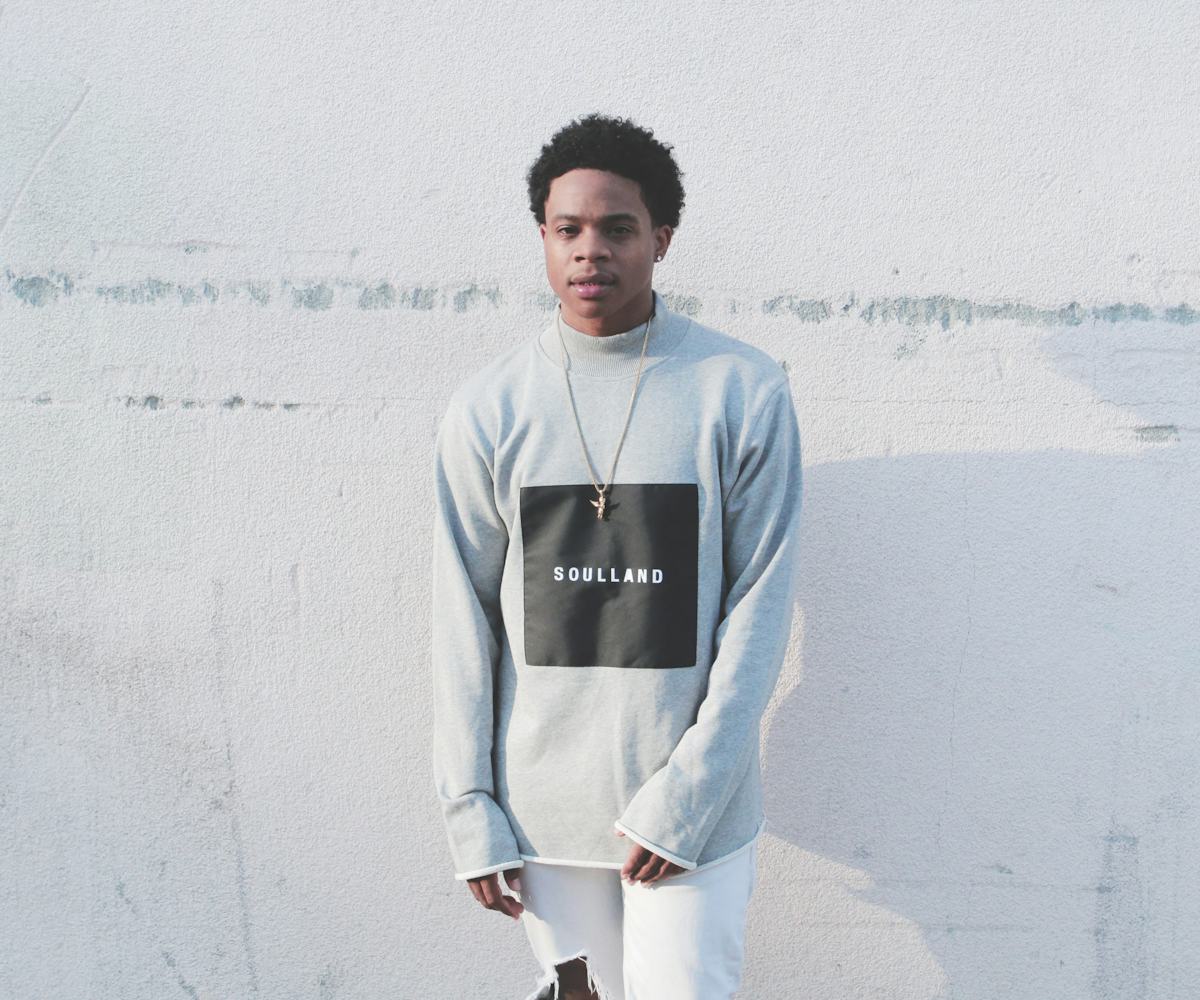 Photo by Chris Cash
Chris Scholar's Video Will Have You Daydreaming About The West Coast
Originally from Richmond, Virginia, Chris Scholar is an artist well-versed in both classic and modern hip-hop. Having opened for legends such as Salt N Pepa and collaborated with the likes of Fetty Wap and Ty Dolla $ign, he's definitely someone to watch. 
Scholar's latest single "Moved to LA" is a visual manifestation of what it's like to achieve greatness across coasts. The accompanying music video, premiering right here, encapsulates the essence of what it is to be a new fly guy. In the somewhat autobiographical visual, Scholar displays the challenge of finding your niche in an already flourishing scene, and, of course, the impossible mission to get the girl. 
"I'm excited because this is my official debut EP. I'm happy I'm finally able to share my journey and who I've grown into. I'm curious to see who has grown with me," says Scholar. He adds:
My EP will help people understand my growth and figure out, "Who is Chris Scholar?" I'm in a great space, but with a little insecurity, this song is really me asking, "Are you still into the same guy that you met in Richmond?" This video is the visual component to that introduction, connecting the dots of where I'm coming from and who I am today.
Scholar has taken all those experiences and anthologized that journey into his forthcoming debut EP, which also features BJ The Chicago Kid. (You'll recognize his name from one of the tracks off of Solange's masterpiece of an album, A Seat at the Table.) 
Watch the entire video, below.