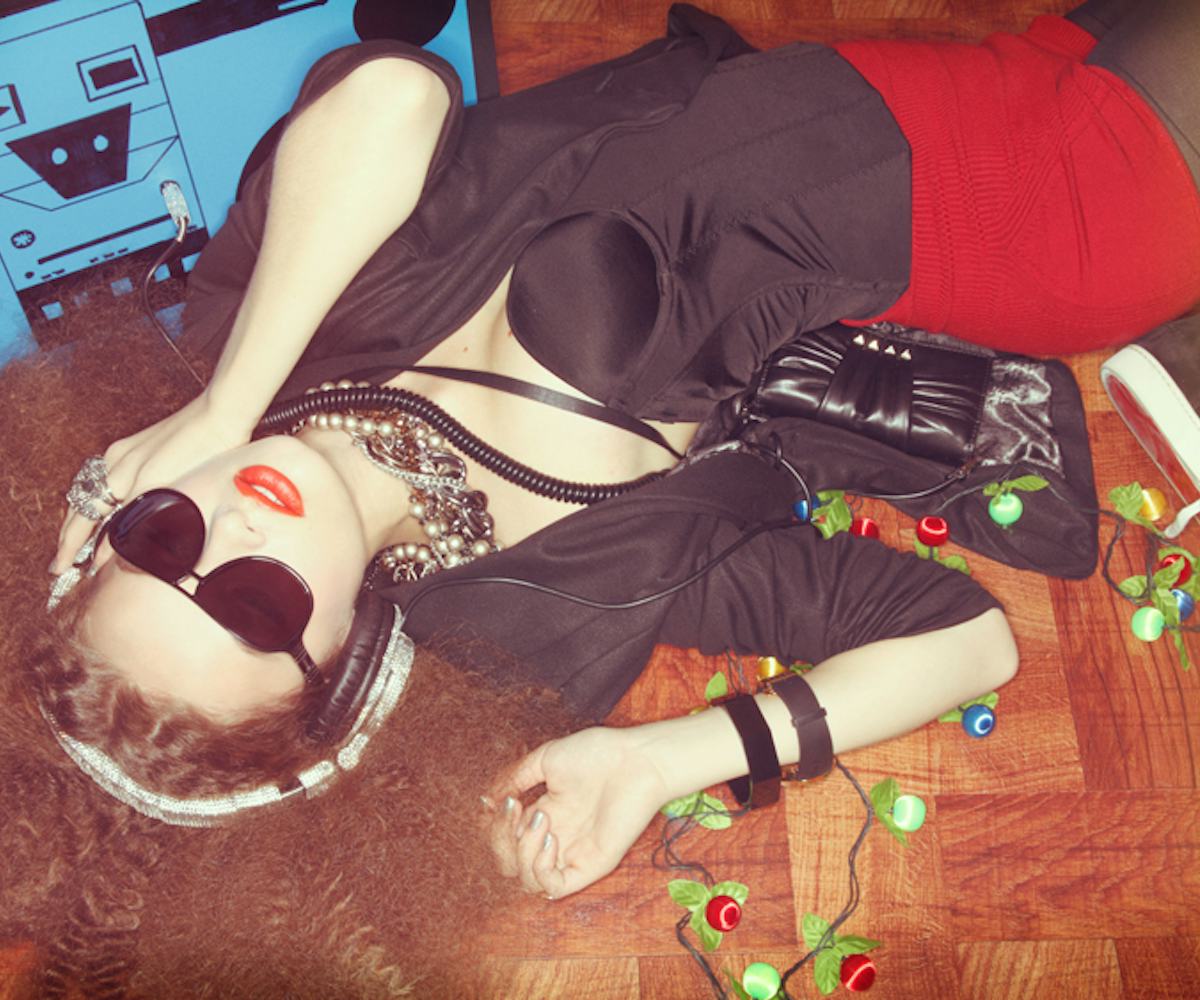 photo by jamie nelson
our 10 favorite covers of holiday songs
because traditions don't have to be boring
Don't get us wrong: We love a good Michael Bublé or Mariah Carey holiday song as much as the next person. But, sometimes a girl just needs to change it up, you know? After all, there's only so much sparkly mall-in-December music we can take. 
So, to stay festive without making our ears bleed, we rounded up some seriously cool yet underrated yuletide tunes. In fact, it's entirely possible we'll be playing them long after Christmas ends (no, seriously, they're that good).
"O Holy Night" – Weezer
We never thought it would be appropriate to headbang to a Christmas carol, but we will happily admit that Weezer's rendition proves us wrong. Try to resist the rock and roll spirit, we dare you.
"Christmas (Baby Please Come Home)" – Death Cab For Cutie 
It has been years since we've heard Ben Gibbard's sultry whining, but it's a welcome addition to this yuletide tune. 
"Sleigh Ride" – TLC
No Christmas playlist is complete without TLC's RnB cover of Sleigh Ride. Also, check out those sweet '90s overalls in the music video! 
"Last Christmas" – The XX 
Staying true to their sultry synth-y style, The XX take this Christmas-time hit and make it truly their own. 
"Christmas In Prison" – Emmy the Great ft. Lightspeed Champion 
This cover of the '70s folk song will give you ALL the feels with its gentle, folky, harmonious goodness.
"Do They Know It's Christmas Time" – Band Aid 30
Bob Geldof and Midge Ure first debuted the original "Do They Know It's Christmas" in 1984 – 30 years later they've rerecorded it with the likes of One Direction, Ellie Goulding, and Rita Ora. It's a seriously cool mash-up of voices. 
"Last Christmas"– Florence + The Machine
The queen of killer covers knocks it out of the park again with this one. Hands up if you think Florence + The Machine should record an entire Christmas album! 
"Rockin' Around the Christmas Tree" – She & Him 
Let's be honest: Zooey Deschanel was born to sing Christmas songs. Case and point? This rockabilly inspired version of "Rockin' Around the Christmas Tree?" P.S. There is an entire She & Him Christmas album if one song doesn't give you your fix. 
"Wonderful Christmastime" – The Shins
The indie rockers get into the seasonal spirit by covering Paul McCartney's Christmas hit. And trust us, you're going to love it. 
"What Are You Doing New Year's Eve?" – The Head and the Heart
This cover is all kinds of folky goodness, complete with piano, tambourine, and killer harmonies. Maybe the song will even inspire you to start thinking about what you're actually going to do for New Year's.