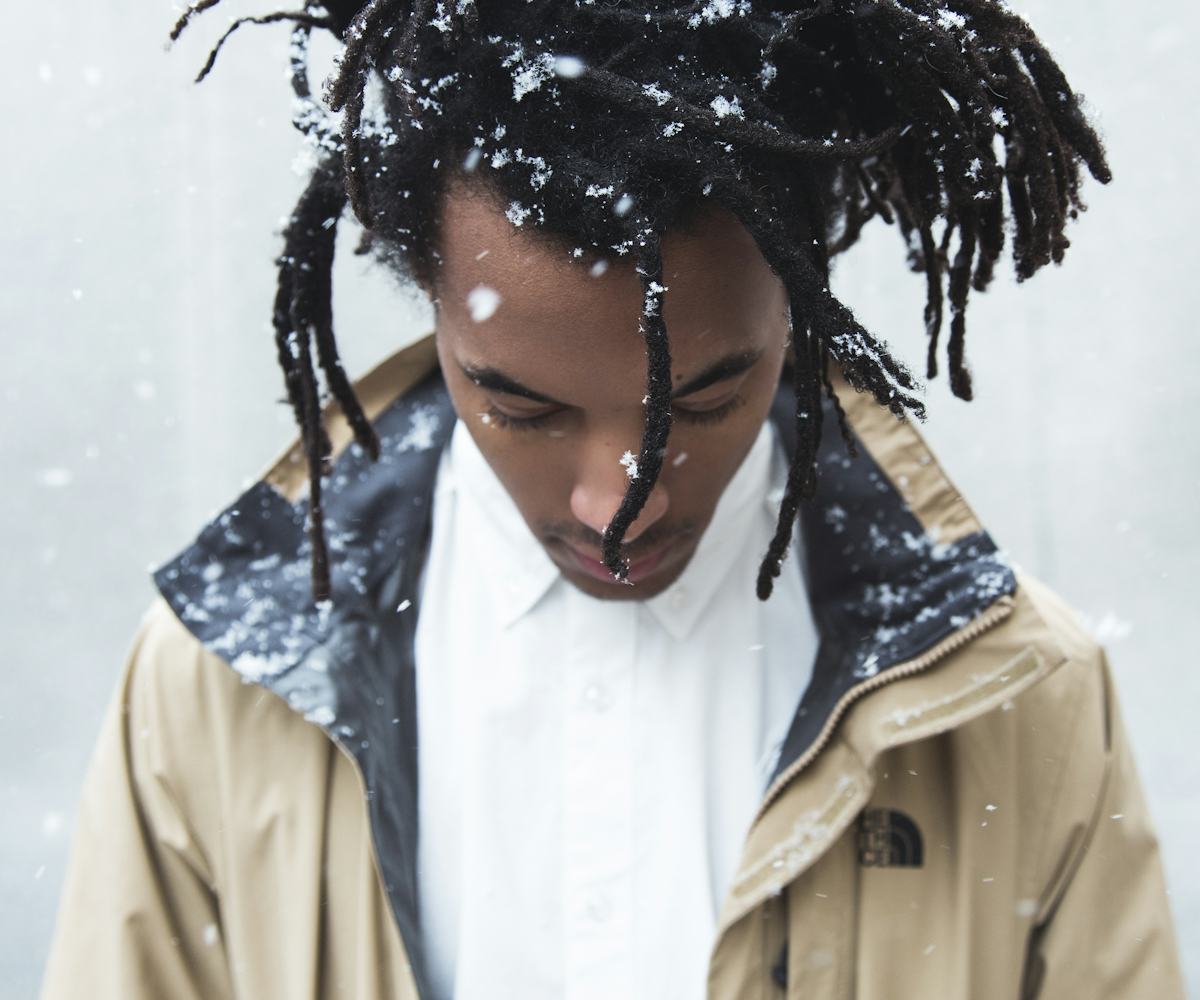 Photo by Brett Warren
Conner Youngblood Makes Music That's Sweeter Than Candy
The first instrument that Conner Youngblood learned how to master was the clarinet, which he learned at the age of 12 in his school band. Now, Youngblood is proficient on half a dozen different instruments and has moved on from the school band to play with friends in the garage to performing at local coffee houses to playing showcases and inking a record deal. His first album is now slated for release later this year.
We sat down with the Texas-bred artist over a bag of Haribo gummy bears to discuss his musical journey and find out his plans for the future. During our time with Youngblood, we also learned that he has a really big sweet tooth. (He could spend hours talking about his love for candy and all the different ways to consume it.)
Get all the major details about him in the interview, below.
How many different instruments can you play? 
I own a lot more than six, but I'd say I'm decent at around six, where I'd be comfortable enough to play them onstage and try to impress people. I have a bunch of stuff like a bass clarinet—I'm okay at it, but in the studio, I have like 100 takes by myself to try to get 10 seconds right.
What motivated you to start committing to making music?
Once I saw the reaction from other people, it became addictive and motivating. It also felt like a responsibility... That sounds too Spider Man-ish. I felt like when people liked songs, the more and more it became a goal or a challenge to try and top the next one... It's tough to explain, but you just have to see what people enjoy. 
How would you describe your sound to someone who's never heard of you before? 
Instrumentally, that's tough. I think the thing that bonds everything together would be my vocals. That's one thing that's pretty consistent about the tracks. It's semi-falsetto, but I like things slow, introspective, and thoughtful. I like to contrast that a lot. The instrumentals are also really pretty too, but if something has a bigger beat to it, the vocals are almost intentionally prettier and slower than you'd expect, to create something that almost confuses intentionally. It's tough to describe music genres, but it's a lot of acoustic bass instruments layered on top of each other... I have all these instruments in my room, and if I get tired of one, I just move on to the other. 
Do you have any musical inspirations?
I'm inspired by film scores. I try to listen to the music on its own without adding vocals... I try to read the lyrics—without any song in mind—as a poem and see, "Is this something I enjoy reading, is it something I can read from start to finish?" Pairing it together is usually the icing on the cake.
How did your song "Everyday" with Nylo come together?
We met randomly, like, five years ago through a label. We happened to be in the same building at the same time. They said, "You two should get together and record," and we did just a bunch of tracks together and kept going over the years and finally did this one.
Do you have anything else coming out soon?
Hopefully, I can finish another song by the end of the month. I'm like 75 percent there. I've been working on [an album for] a couple of years on and off. The songs have all been produced by me, and I work out of my childhood bedroom. I pretty much sit around all day, watch movies at night, eat a lot of candy, and play with my dog... It's been that process for a good year now, but it's pretty fun. It's getting there. It's tough to get out of your head. Some songs you get hung up on for months. I just throw them aside and try to come back to them later. There's a lot going on in the making of an album, and it's a lot to balance. 
How are you hoping to grow as an artist?
I've always been really introverted, and sometimes I get in my own head while recording. I do want to finish this one album the way I have it in my head, but for future projects, it would be cool to see someone else's influence and bring in somebody else, artist-wise or producer-wise, and also try to change it up stylistically. That's maybe down the road. That's not really saying how I need to grow or want to grow, but just knowing there is someone out there that I can learn from. 
It's hard, sometimes you feel limited by your vocals because you can write ideas. Let's say I listen to Drake, Adele, or Led Zeppelin—I can't sing or rap like any of those people but I want to write a song like this. "How do I write a song like this Drake song? I guess I have to know how to rap, and I don't know how to do that, so I just have to write the song." There's way to get around it or you can also work with another artist who can do those specific parts, but it's growing in a way. It's kind of exporting your growth to someone who's still helping you out.
If you had to pick one candy to describe yourself what would it be?
Now & Laters because they taste really good.