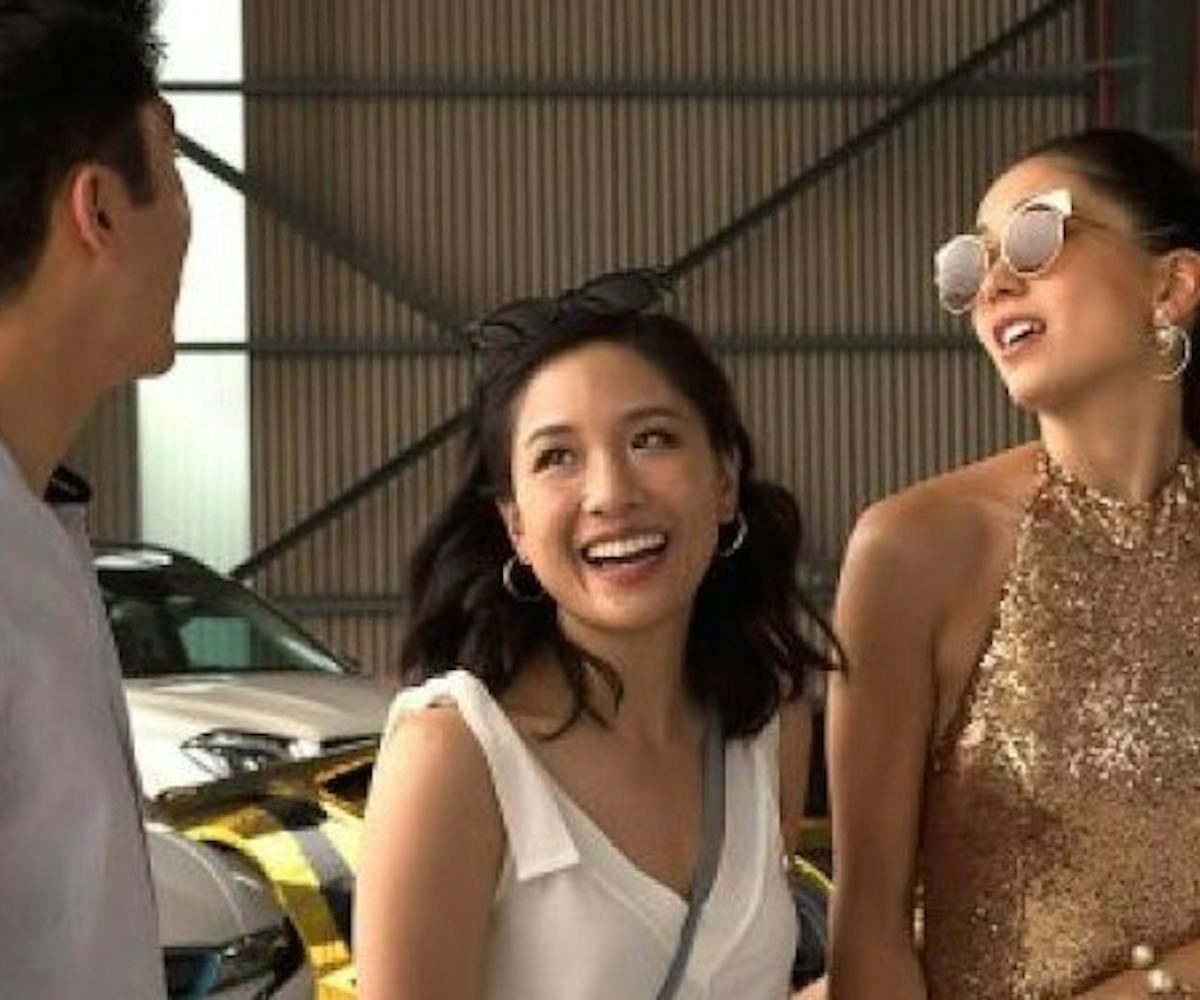 Photo via Warner Brothers
Watch The Opulent First Trailer For 'Crazy Rich Asians'
Following Constance Wu's sneak peek of Crazy Rich Asians last week, The Ellen Show has just premiered the first official trailer for the movie, and it's as opulent as you'd expect.
Based on Kevin Kwan's best-selling novel of the same name, the John M. Chu-directed film stars Wu as Rachel Chu and Henry Golding as her boyfriend Nick Young, who turns out to be the son of "crazy rich" developers. After dating for over a year, Nick decides it's about time he flies Rachel to Singapore to meet his family, and what follows is Rachel's quest to fit in amidst lots of exotic cars, glittery palaces, and good old classist elitism.
"You really should have told me that you're like the Prince William of Asia," Rachel says in the trailer—a statement that Nick, jokingly, responds to with a, "I'm more of a Harry."
However, it's not all cute quips. From the get-go, it's clear that Rachel is not the kind of girl Nick's mother wants around her son, and she must now navigate the upper echelons of Singaporean society, all while Mrs. Young tries to sabotage their relationship. 
Crazy Rich Asians premieres in theaters August 17, but, until then, you can watch the trailer in full below.