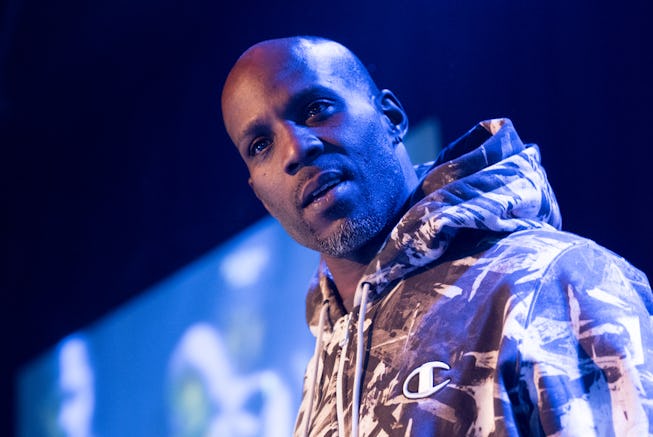 Photo by Noam Galai/Getty Images
Friends, Fans, And Collaborators Pour Out Tributes To DMX On Social Media
The world is mourning the late, influential rapper, who died at age 50.
Fans are pouring out tributes for DMX, the New York rap legend behind hits like 1998's "Ruff Ryders' Anthem," 1999's "Party Up (Up In Here)," and 2003's "X Gon' Give It To Ya." Born Earl Simmons, DMX died at the age of 50 on April 9 of a possible overdose.
In addition to music, DMX appeared in several feature films, including Belly, Romeo Must Die, Exit Wounds, Cradle 2 the Grave, and Last Hour. His signature gruff rapping style was complemented by an open-hearted honesty in regards to his ongoing issues with substance abuse and mental health. Collaborators, friends, and fans of the rapper are paying tribute to his immense influence on hip-hop and culture in general on social media. See below for some touching highlights.