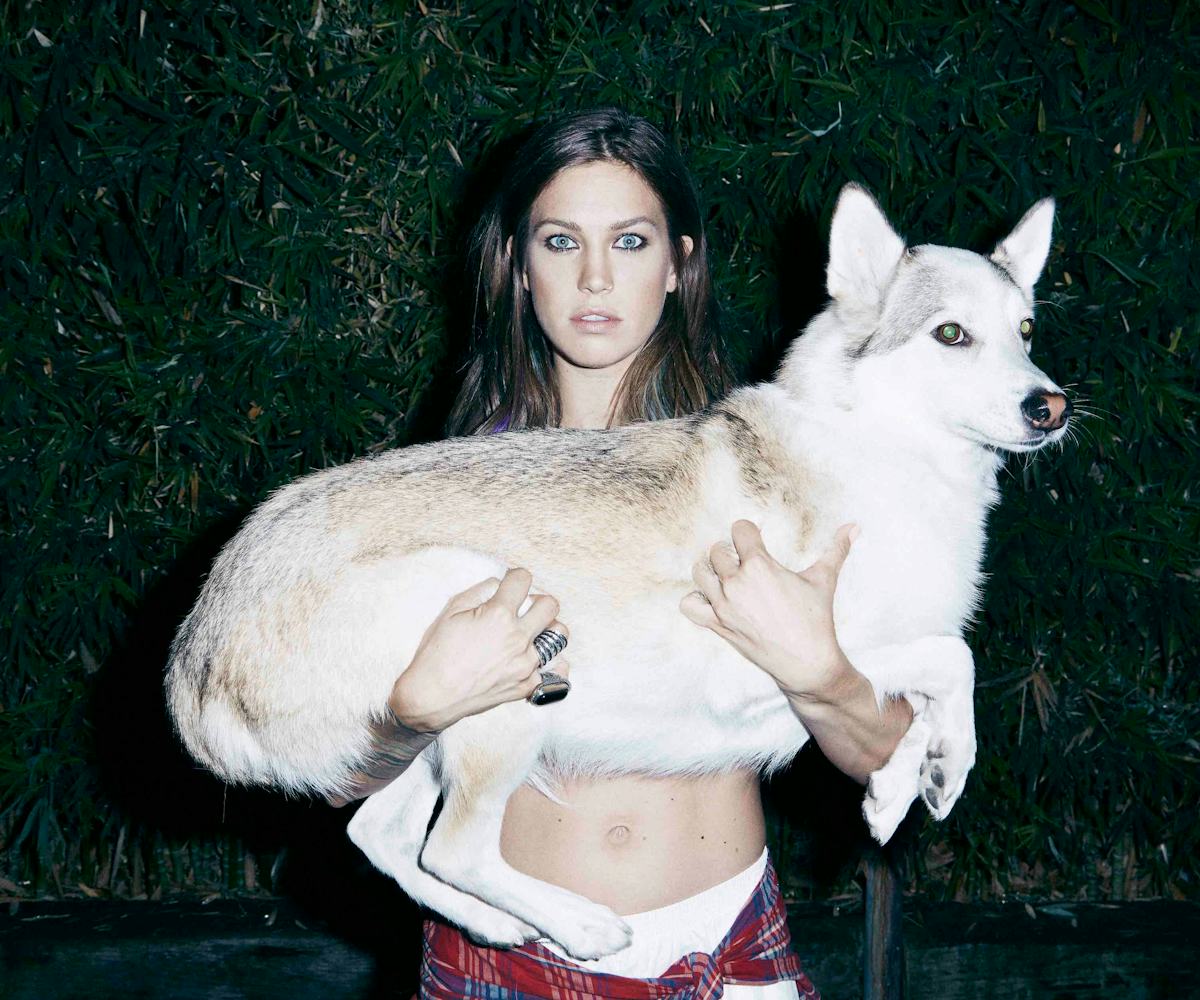 Photo courtesy of Elliphant
Let Elliphant and Twin Shadow Take You Home
The premiere of their video "Where Is Home."
When we heard Elliphant was releasing a video for her buzzy single "Where Is Home," we knew to expect the unexpected. The self-described "provocative pop artist" isn't all that into normalcy, instead crafting glitchy tracks inspired by aliens, her world travels, and her Swedish hometown. So we weren't thrown off guard by the final product, a stylized vision of pastoral goat-herding set to catchy dancehall beats.
"Where Is Home" features indie-rock auteur Twin Shadow, a collaboration that came about while Elliphant was traveling and recording her Living Life Golden EP. The result is a blissful exploration of the idea of "home," sort of what we imagine Elliphant's own soul searching looks and sounds like. "I went to Islamabad for a Mad Decent show together with Diplo. He's a busy guy and had to leave after the show, but I decided to stay and feel the Pakistan vibes with some friends over there," Elliphant said of the song's backdrop. "Aisha [the video's director] mentioned that her friend just got this baby lamb, and I just saw it!"
"The picture was clear in my head: just me actually being a real shepherd," she continued. "Walking animals for the first time in my life, just to film that in its simplicity. So, here in black-and-white slow-motion, I am really struggling. I feel very real in it." While Twin Shadow couldn't make it to the set, Elliphant had a close Pakistani friend stand in. 
Watch the entire video, below.
Elliphant's tour dates:
05/06 – Barboza – Seattle, WA
05/07 – Alexander Gastown – Vancouver, Canada
05/08 – Mississippi Studios – Portland, OR
05/10 – The Independent – San Francisco, CA
05/11 – The Troubadour – Los Angeles, CA