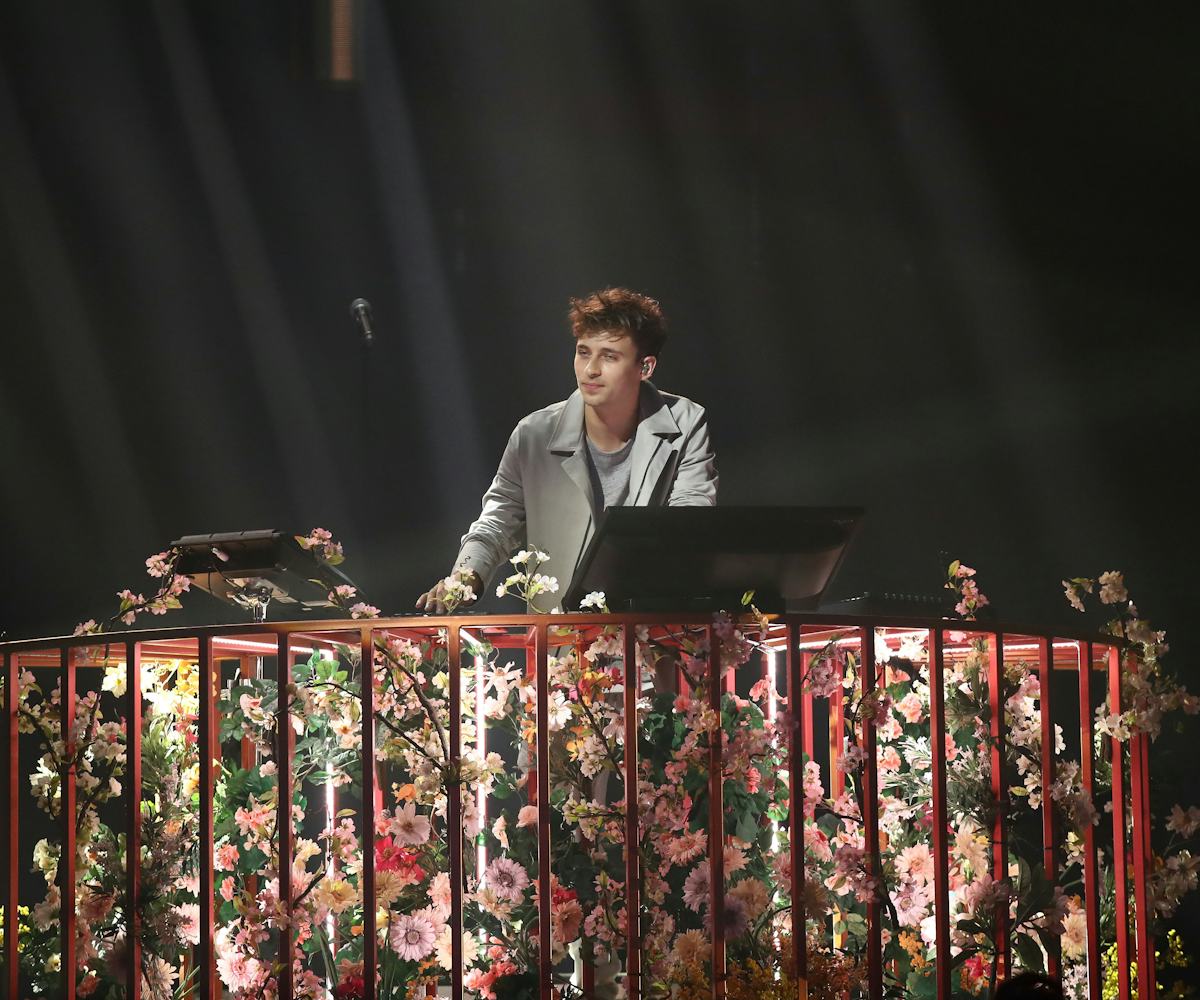 Photo by Cameron Spencer/Getty Images
Flume Teases New EP, Second Companion Piece To 2016's 'Skin'
And it's dropping right after Valentine's Day
Imminently, the remixable Australian superstar Flume will be dominating playlists again in the near future with a forthcoming EP he just teased on Twitter. The new short collection of tracks will be debuting on February 17, just in time to cure (or perhaps exacerbate?) your Valentine's Day hangover.
Titled Skin Companion EP II, the quick one-minute teaser features technicolor images of flowers and thorns paired with a moody and menacing grinding bass line reminiscent of the production on Kanye West's Yeezus album. Not too much else is known about the new music right now, but if the title is any indicator, the tracks will likely push forward the themes and motifs of Flume's 2016 album Skin, which was described by Pitchfork as "mathematical... where the heavier his low-end distortion throbs, the more featherweight smoke curls follow."
Skin, of course, was followed by Skin Companion EP I at the end of 2016. Skin Companion EP II may complete the collection, but really who knows.
At only 25 years old, Flume has already been described as a darling of an emerging movement of electronica artists in an adoring New York Times profile back in 2015. "I don't think there's ever been a better time for music," the artist had said at the time.