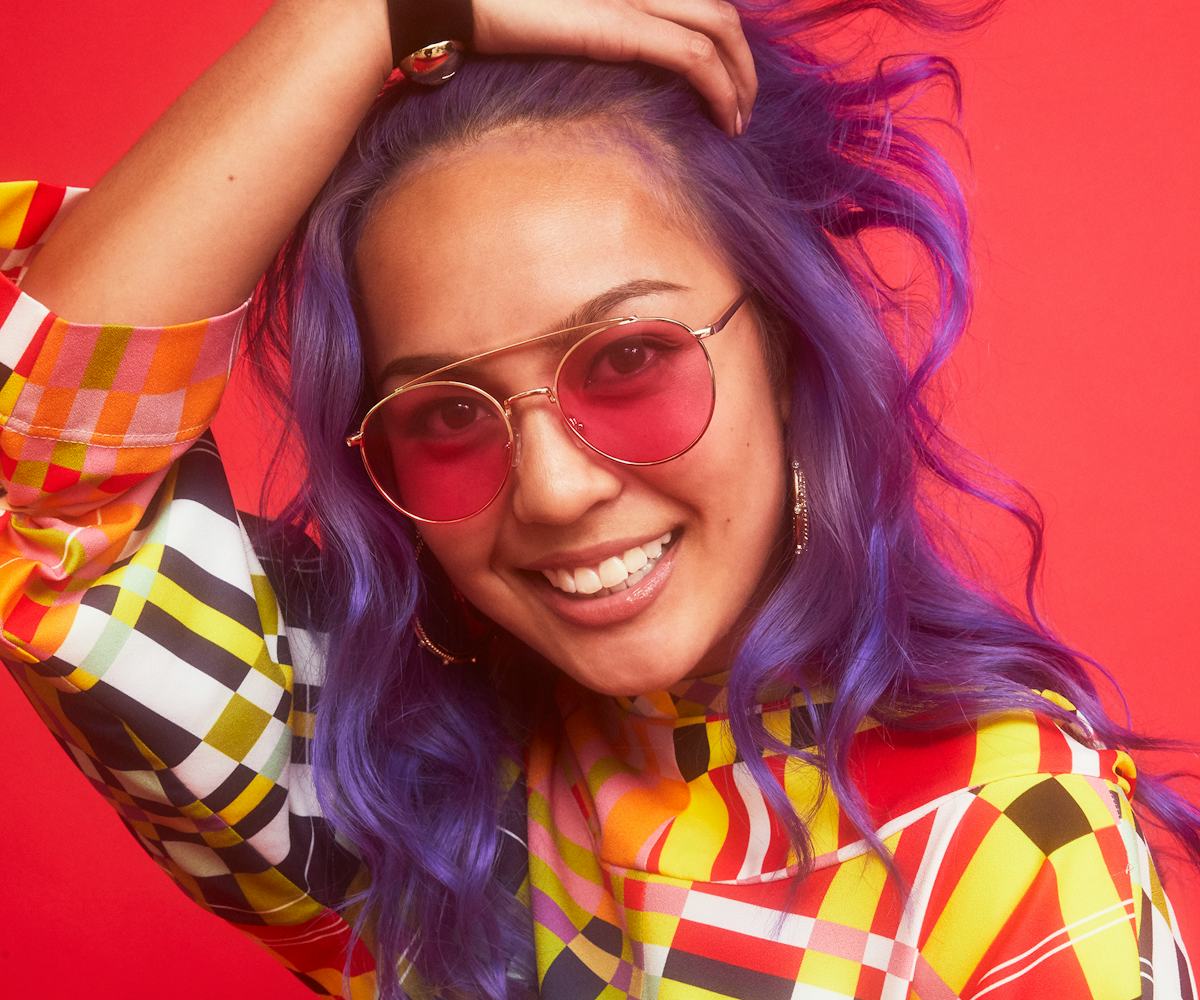 Photo by Eric White, styled by Shea Daspin. Borromeo is wearing a Arthur Arbesser dress, Melody Ehsani bracelet, RJ Graziano earrings, and Forever 21 sunglasses.
We're Living For Gaby Borromeo's Sultry New Track
Listen to her debut single "Nothing to Lose"
If you're wondering why purple-haired beauty Gaby Borromeo looks so familiar, think back to season 12 of The Voice. Borromeo, a Filipino-American singer, made her first impression on us back then with her cover of Leona Lewis' "Happy" during her audition. While her time on Team Adam may have been brief, Borromeo is back—and better than ever. Today, NYLON is premiering her sultry single, "Nothing to Lose."
The song pays homage to her initial arrival in NYC, a passion-led move she made at the age of just 15. "I dream a lot about who I was before I moved to New York City. I got to see a lot at a young age, and I think I let go of my innocence earlier than I should have. I grew up, we all do," she tells us. "This song is about missing that part of you that you were never truly meant to keep, but it doesn't mean you won't stop searching for your true self. You have nothing to lose if the one you've lost is yourself."
Stream the steamy tune, below.