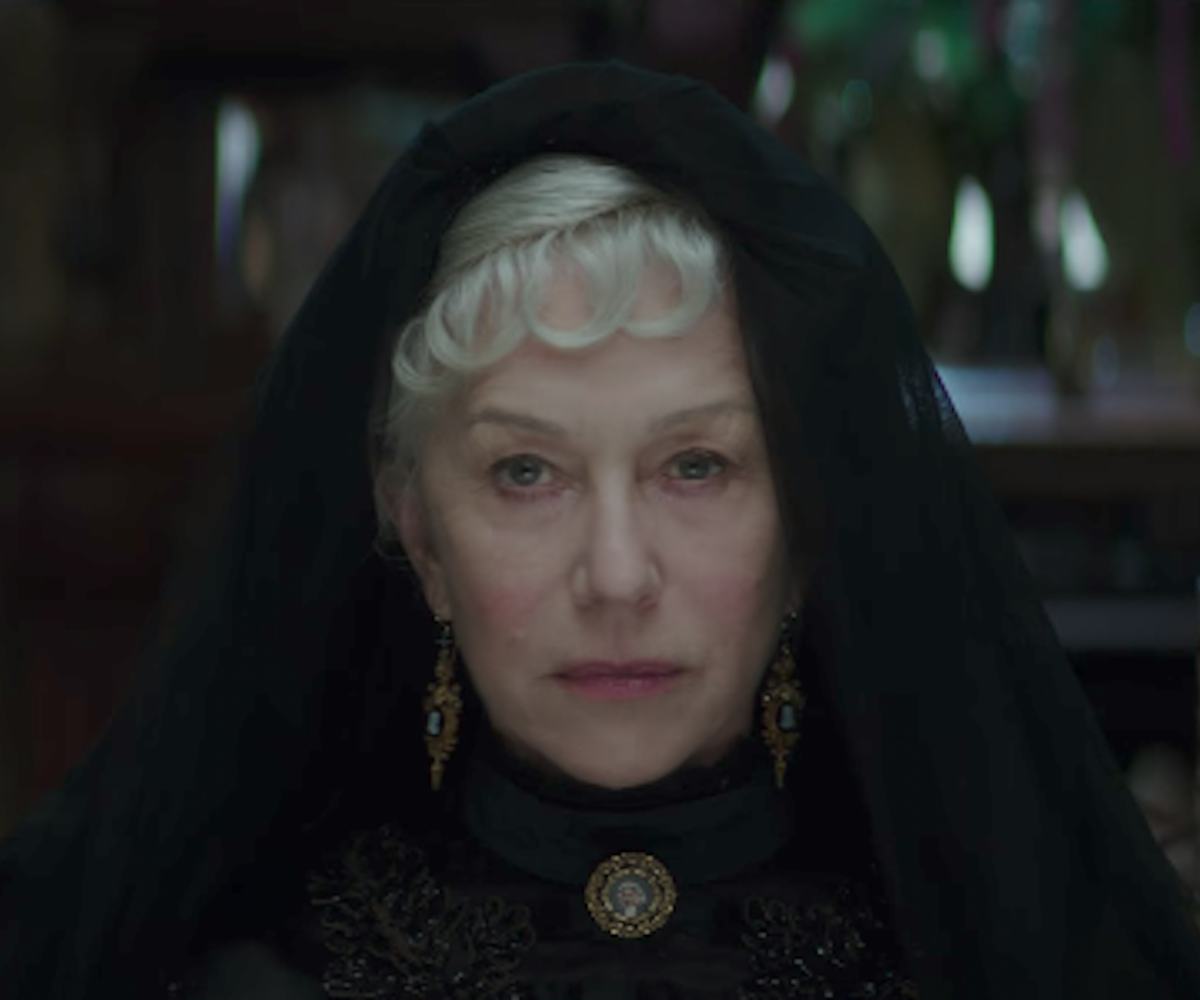 screenshot via youtube
Helen Mirren Crosses Over To The Dark Side In Creepy New 'Winchester' Trailer
"We're worried about her sanity"
Halloween is right around the corner, and all the ghouls and spirits are out to play—especially in the jarring new trailer for Winchester: The House That Ghosts Built. The upcoming film, inspired by the true story of Sarah Winchester, stars Dame Helen Mirren as the infamous grieving widow who accumulates great wealth after the sudden death of her gun magnate husband, William Winchester. Her fortune was said to be haunted by the spirits of those who lost their lives to Winchester guns, and, in order to appease them, Winchester used her inheritance to move West and build them a home.
Shot in the actual 160-room Mystery House located in San Jose, California, the chilling trailer sees Mirren as she spirals toward insanity. For those who can stomach being around thousands of spirits and apparitions, the IRL house offers tours and hosts events; the rooms even have names, like "Séance room." If you're not so sure about hanging with ghosts in the chilling mansion, perhaps the film will satiate your curiosities without giving you too many nightmares. But, if this terrifying trailer is anything to go by, it'll have you on the edge of your seat regardless. 
Winchester: The House That Ghosts Built is due out February 23. See the trailer, below, at your own risk.