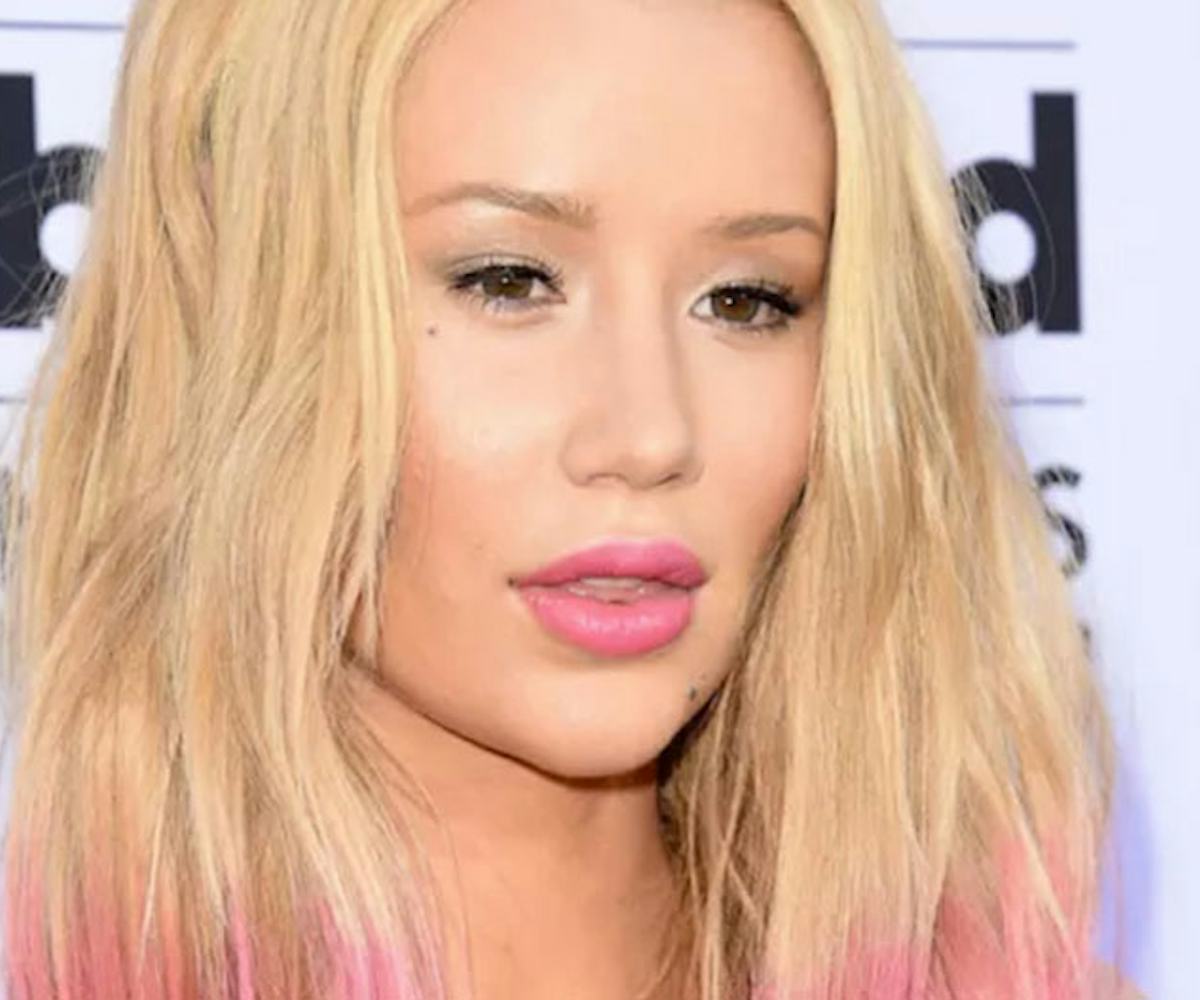 Photo: Jason Merritt/Getty Images.
Iggy Azalea Is Back With A New Song
Iggy Azalea has emerged from a musically quiet 2015 with a new track "Azillion," the first to be lifted off of her upcoming album, Digital Distortion. The song, which Azalea tweeted is "4 my ratz," is a typical club-ready jam with pounding synths, heavy beats, and finds the pseudo-rapper giving her best Lil' Wayne "A Milli" impression. 
The past year for Azalea was not without its ups-and-downs. After her first arena tour was postponed and then ultimately cancelled, she revealed she was working on a Kim Kardashian Selfish-eque, behind-the-scenes coffee table book, and she got engaged to her boyfriend, Los Angeles Lakers guard, Nick Young with an impressive ring that we're estimating cost, well, azillion. Azalea also faced an unecessary call-out from Erykah Badu, who criticized her music at the Soul Train Music Awards. 
Now that last year is behind her, Azalea is looking toward 2016 with a slew of new music. Following "Azillion," she tweeted, "The lyric is Igguary AKA a january full of new iggy stuff. Very blessed month for azaleans. lol. [sic]" A very Iggy New Year indeed. Listen to "Azillion" below.