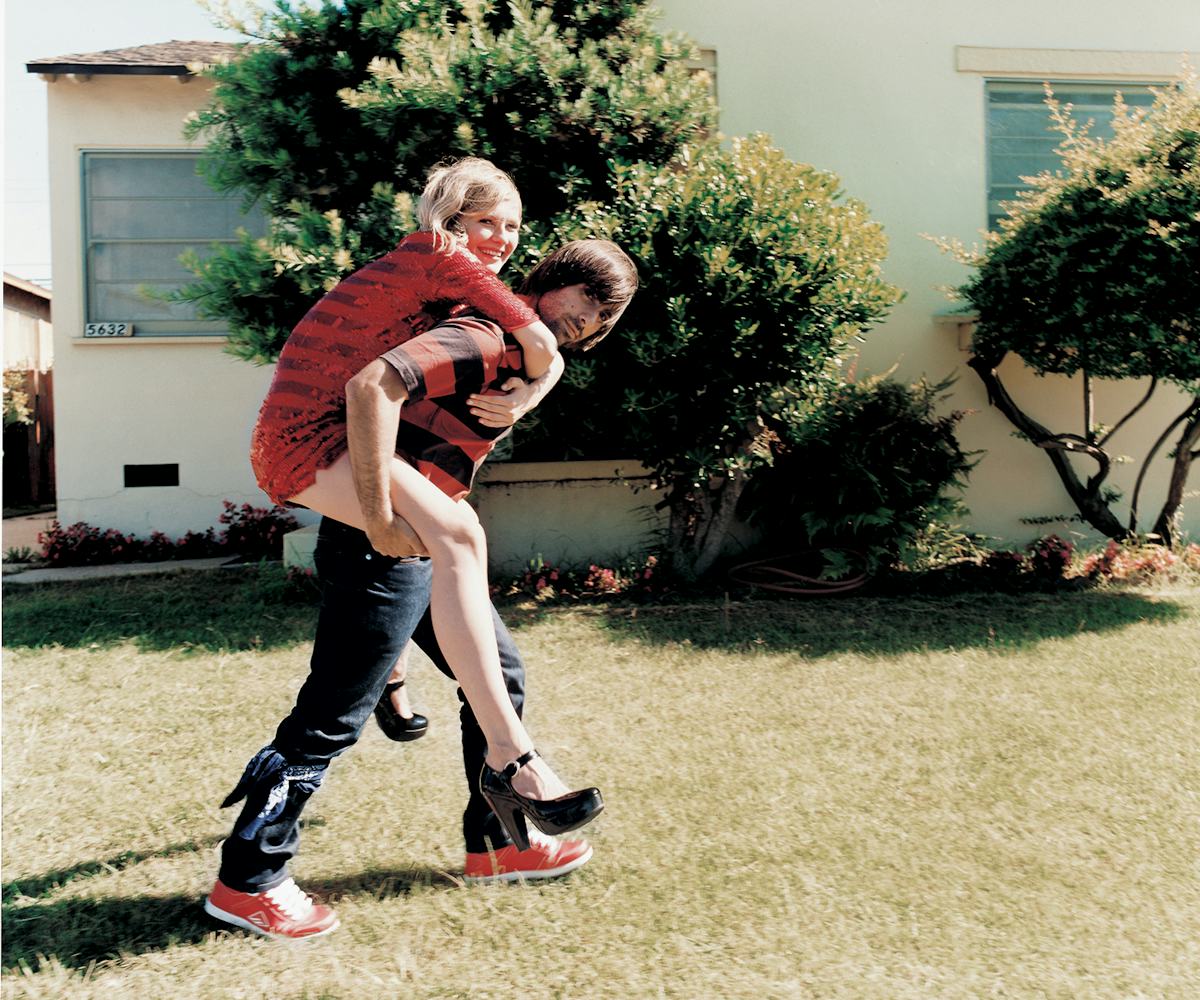 photos by melodie mcdaniel
this 'listen up philip' star was the first actor to be on a nylon cover
In honor of 'Listen Up Philip,' coming out this week, we're throwing it back eight years to our October 2006 cover, featuring Jason Schwartzman
By 2006, Jason Schwartzman had made a small, but incredibly memorable cameo as a fake ID dealer (on Freaks and Geeks), was romantically linked to two Hollywood celebrities (Selma Blair and Zooey Deschanel), starred as a beret-donning, braces-bearing, teacher-fawning super-student (in Wes Anderson's Rushmore), and had just landed the lead in Sofia Coppola's modern take on Marie Antoinette.
Which makes a lot of sense as to why we chose the LA-native as the first male actor to appear on our cover.
The October 2006 issue recounts the shenanigans between Schwartzman and his Marie Antoinette costar (Dunst), including anecdotes of both piggyback rides and dancing on speakers. "Kristen and everybody would be out partying and I'd always go home watching German MTV or, like the Fashion Network, drinking wine by myself," Schwartzman says of filming. And then there was this: 
Dunst: "We met at a wedding!
Schwartman: "At Sofia's wedding!"
Dunst: "We were dancing on the speakers!"
Schwartzman: "It was 1998."
Dunst: I was only 16!"
Schwartzman: "I was 17 and a half. We sat next to eachother at dinner."
Dunst: "In the kids' section."
"Both on screen and off, Marie Antoinette stars Kirsten Dunst and Jason Schwartzman are a royal pair." - NYLON, October 2006.
Listen up Philip is out in select theaters now, and hits everywhere this Friday.