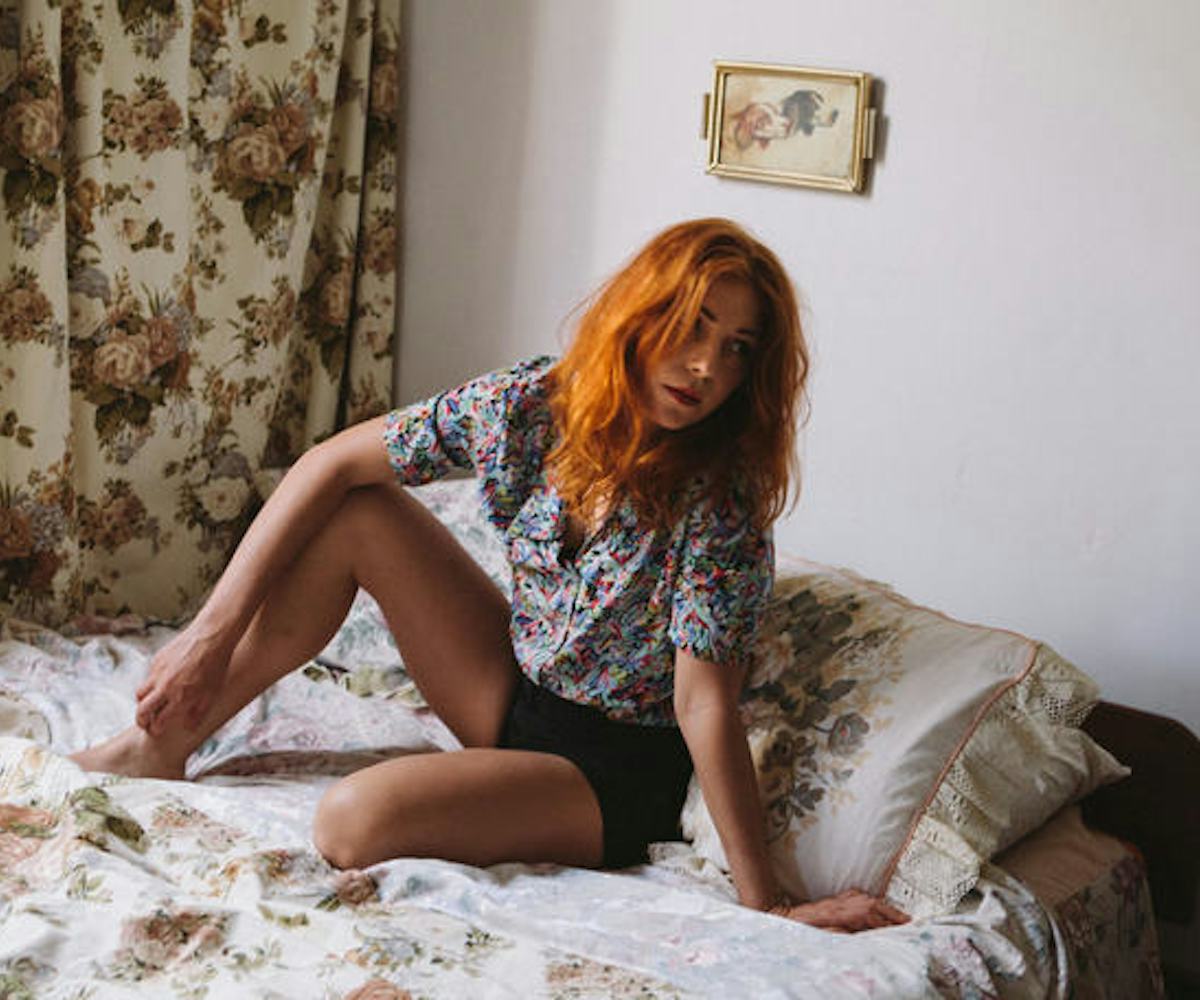 Photo by Tajette O'Halloran
Jess Cornelius' "Jealousy" Is Our Favorite New Fiery Pop Tune
Stream the new track here
Jess Cornelius is best known as the powerful singer-songwriter-producer behind the indie rock band Teeth & Tongue. But now, a year after her last T&T release, Give Up On Your Health, Cornelius is re-introducing herself to the music industry by her name and with a blazing new single. "Jealousy," premiering right here on NYLON, is the New-Zealand native's first release off of her forthcoming EP, Nothing Is Lost. 
The soul-baring tune is a vast departure from the fast-paced tracks previously heard on Teeth & Tongue records. Cornelius steps into her own and makes her powerful voice the focal point of the raw earworm. And while most pop songs refer to feelings of jealousy in a romantic context, Cornelius reveals that "Jealousy" actually has nothing to do with love. 
"In pop music, jealousy is usually referred to in a romantic context, but I wasn't interested in that. I did worry that people would take it a little too literally though; you know, think I'm some kind of raging green-eyed monster," Cornelius says of the track. "But we've all felt it at some point, right? Jealousy is one of those hideous emotions that stops us from being able to be happy, for others and ourselves. It's insidious and destructive, and it's also totally human."
The singer will join Paul Kelly for his Life Is Fine Tour this fall. Stream the new track and see tour dates, below. 
09/17: The Hamilton - Washington, DC
09/19: Virgin Mobile Mod Club - Toronto, ON
09/20: Petit Campus, Montréal, QC
09/22: Brighton Music Hall - Allston, MA
09/23: Highline Ballroom - New York, NY
09/24: Sellersville Theater - Sellersville, PA
09/26: Stag's Head Music Hall - Raleigh, NC
09/27: City Winery - Atlanta, GA
09/29: Sons of Hermann Hall - Dallas, TX
09/30: 3TEN Austin City Limits Live - Austin, TX
10/02: Main Street Crossing - Tomball, TX
10/04: City Winery - Nashville, TN
10/05: Zanzabar - Louisville, KY
10/07: The Magic Bag - Ferndale, MI
10/08: The Clay Center - Charleston, WV
10/10: SPACE - Evanston, IL
10/11: The Cedar Cultural Center - Minneapolis, MN
10/13: Daniels Hall @ Swallow Hill - Denver, CO
10/14: The State Room - Salt Lake City, UT
10/16: Imperial - Vancouver, BC
10/17: Doug Fir Lounge - Portland, OR
10/18: The Crocodile - Seattle, WA
10/20: Slim's - San Francisco, CA
10/22: The Roxy Theatre - Los Angeles, CA