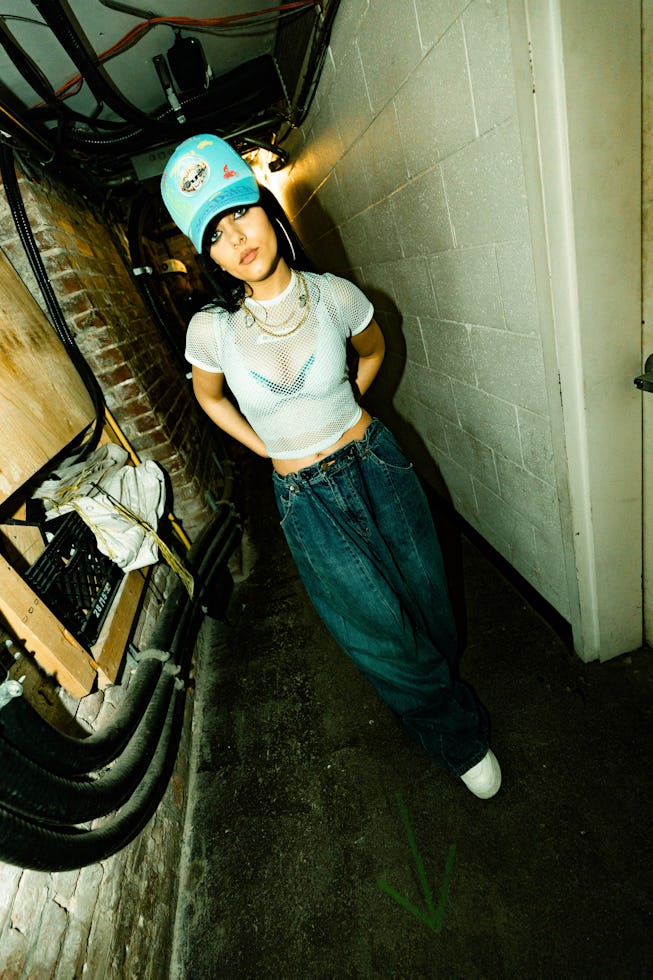 Jessie Murph Shares Her Wild Cowboys And Angels Tour Diary
The Nashville musician takes NYLON on the road, where she shaved a fan's head on stage.
Jessie Murph made it big on her voice: a husky, deeply textured belt that she wrangles to make fit on a gut-wrenching dark country ballad or a breezy, Diplo-produced pop-EDM tune (with Polo G). Her own songs generally skew the former — they are often gut-wrenching and dark — but that doesn't mean she doesn't make space for some fun at her live shows. Take her latest Cowboys and Angels World Tour which is taking the Nashville musician across the US to Europe, Australia, and New Zealand. At press time she's just wrapped up the North America leg, during which she got to dress up in costume (a red-lipped Mia Wallace), get deep into the pit with her fans, and even personally shave someone's head on stage.
Ahead, the singer shares her exclusive tour diary with NYLON, documenting moments from her hometown show in Alabama to her most recent show in New York City, while also chatting about her pre-tour routine and her favorite song to perform live right now.