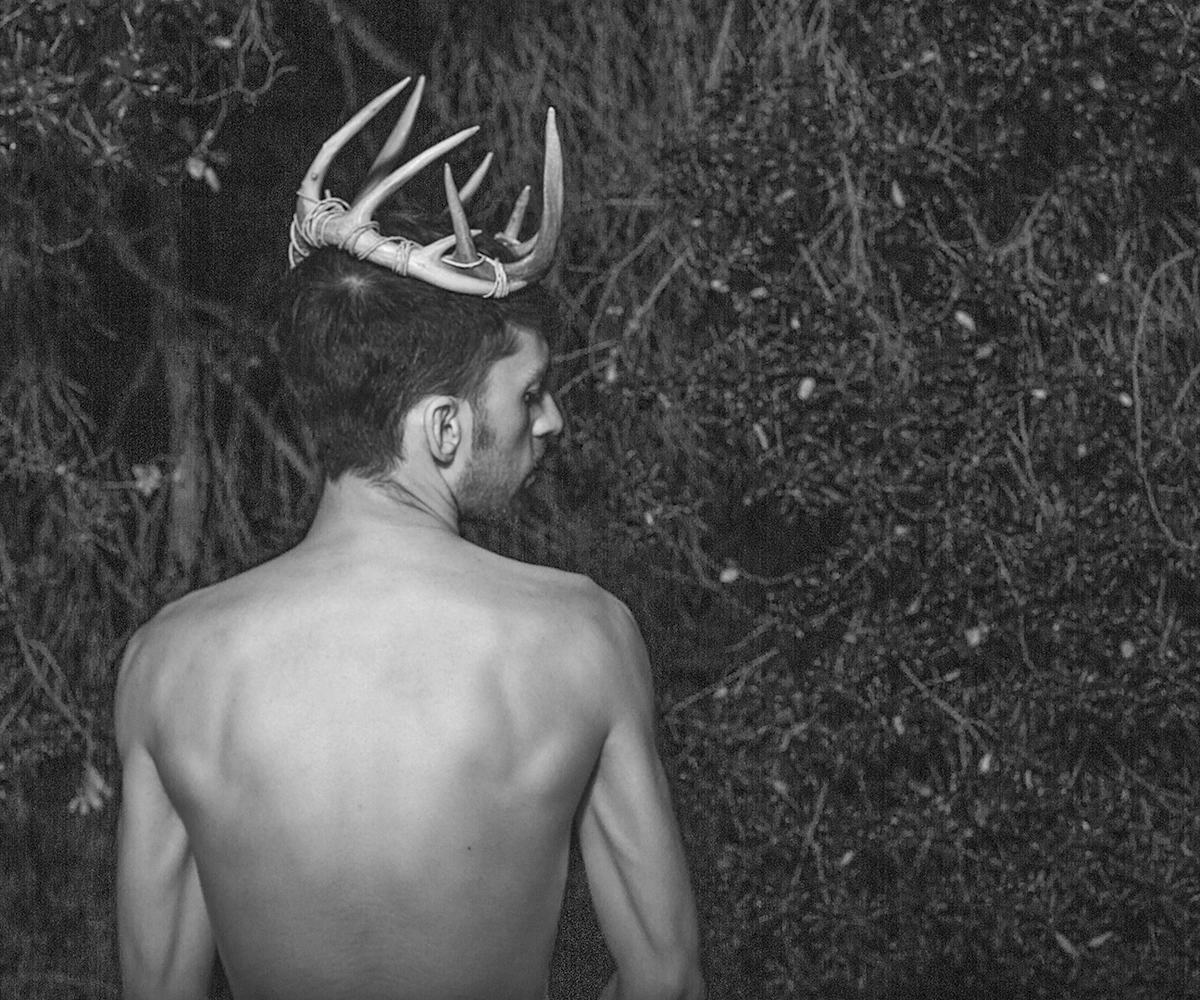 Photo by Zach Bell
Get "High In The Woods" With Johan And Vic Mensa
Stream the trippy single here
Boston newcomer Johan is making waves in the underground pop world with his distinctive sound. His 2016 debut single, "danger: us," is a nostalgic ode to being young and mischievous, bringing you back to those unforgettable nights in teenage suburbia.
And today, NYLON is premiering his new single, "High In The Woods (feat. Vic Mensa)," a cinematic track perfect for late-night stargazing.
Johan's soulfully smoky vocals pair beautifully against the hum of the heavy bass and deep horns. The knockout verse from Vic Mensa sends the song over the edge, as the Chicago rapper goes bar for bar over the hazy beat. 
"I did the live strings and played keys for Vic's upcoming album and got to know him that way," Johan says of the collaboration. "He's awesome, a super-smart guy, and we get along great. I played him my whole upcoming project, and he was really into it and wanted to hop onto 'High In The Woods.' It was cool because he connected with everything about the song despite growing up in a different environment. So much of this stuff is universal."
Read our exclusive interview with Johan and step into his youthful revolt, by streaming "High In the Woods (feat. Vic Mensa)," below.
How has Boston's music scene influenced the way you create music?
I have a kind of strange relationship with Boston music because when I lived in that area full-time, for my first 18 years of life, I basically only listened to classical music. The Boston Symphony Orchestra probably has more to do with me being a musician than any other musical group. Then, when I started working in the pop world and spending more time in New York and L.A., I actually linked with a bunch of Boston artists who were also in L.A. at the time—Michael Christmas, Cousin Stizz, OG Swaggerdick, and some others. It's almost like I came halfway across the country just end up reconnecting with Boston musicians. We're really everywhere.
In comparing your debut single, "danger: us," to "High in the Woods," your sound seems to be heading in a darker direction. Do you see yourself delving more into the darker side when you think about future singles?
I'm just trying to find a space between the menacing feeling of night and the outdoors, and the playfulness of being a kid in the suburbs and having fun. Even though "danger: us" is lighter, there's still that creepy booming drum playing the whole time and the distant synth blasts at the end. And on the lighter/goofier side of things, even "High in the Woods" has that kooky marching band rhythm playing. So, I think, all the songs explore different balances of dark and playful to try to create an overall picture of that mischievous suburban vibe I feel so nostalgic for.
In both tracks, there is a reference of the woods. How are the woods significant in your life?
It all just goes back to being a teenager. We had this crew in high school that would go hang out in a few different spots in the woods in our town. The outdoors really are this amazing place for adventure and to get away from reality, and the woods, in particular I think, have this smell and sound that feels so wild and free. It's funny though, I've played this song for people that connected with it, and they'll say how they used to get high on the beach, or somewhere else, but it's the exact same thing. Just running away from parents at an age when the outdoors is really the only way to find that privacy and freedom. 
How would you best describe this track/your artistry to a stranger to your music?
I just wanna capture that feeling of suburban mischief and adventure that I feel really nostalgic for and still try to find in my life to this day. Even if you're not from the suburbs, I think everyone can connect to that feeling on some level—nothing ever feels as wild and exciting as being a teenager does.
What can fans expect from you in the future?
I'm gonna be releasing my first full project in a couple months. Really excited for people to hear what I've been working on. More on that soon...