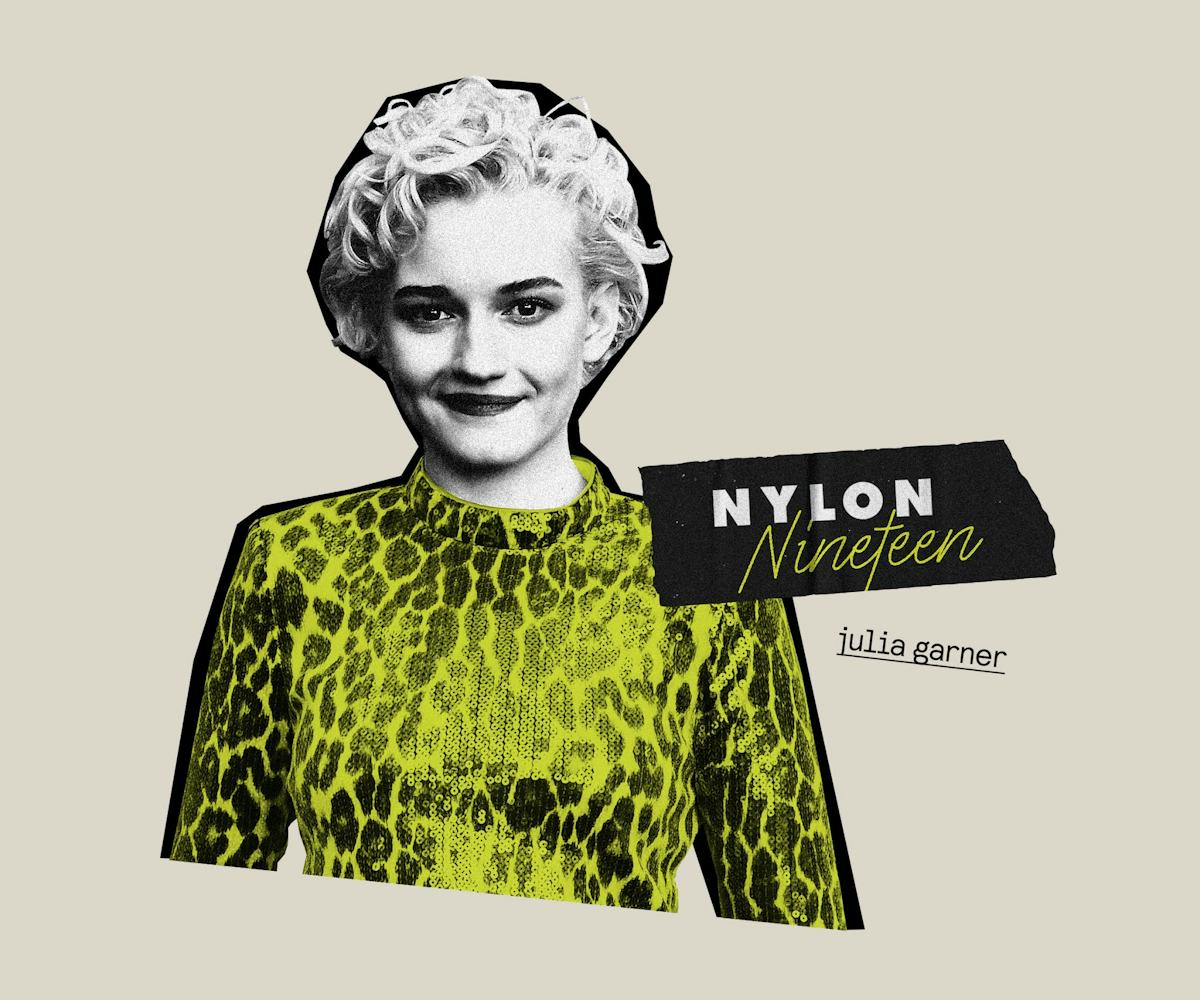 Julia Garner May Have Seen Her Husband Perform When She Was 4 Years Old
The Ozark actor is finally fulfilling her mid-aughts razr dreams in Motorola's new short film.
Julia Garner is living her childhood Razr fantasy. The Ozark actor starred in a short film to celebrate the release of the 5G Motorola razr, full of retro-inspired fashion courtesy of stylist Kyle Luu and plenty of dramatic flip phone snaps.
"She put together amazing clothes. Even the ones that we didn't end up picking for the film were so great," Garner told NYLON. "Having a combination of people who have not just an amazing artistic vision, but just taste and knowing exactly what they want. You can't really any more from a director and a stylist, especially when the style is so key with this video."
The 26-year-old missed out on the razr craze the first time around during its original heyday in the mid-aughts, which she remembers vividly.
"I'm fulfilling my razr dreams because when the phone came out, I was still very young. I had an emergency phone. It wasn't popular to have a phone back then, especially if you were like a 10 year old," she said. "My sister [had a razr] and all her friends did, but she was 13. I was always very envious when I would see someone with a razr. Whenever I was with someone who had a razr, I would always flip it and open it and close it. You have to! It makes that snap sound. Now the 10-year-old girl in me is like, 'I have a razr!'"
Below, Garner answers the NYLON Nineteen, revealing her favorite Internet meme and how she very well might have seen her husband performing when she was only four years old.