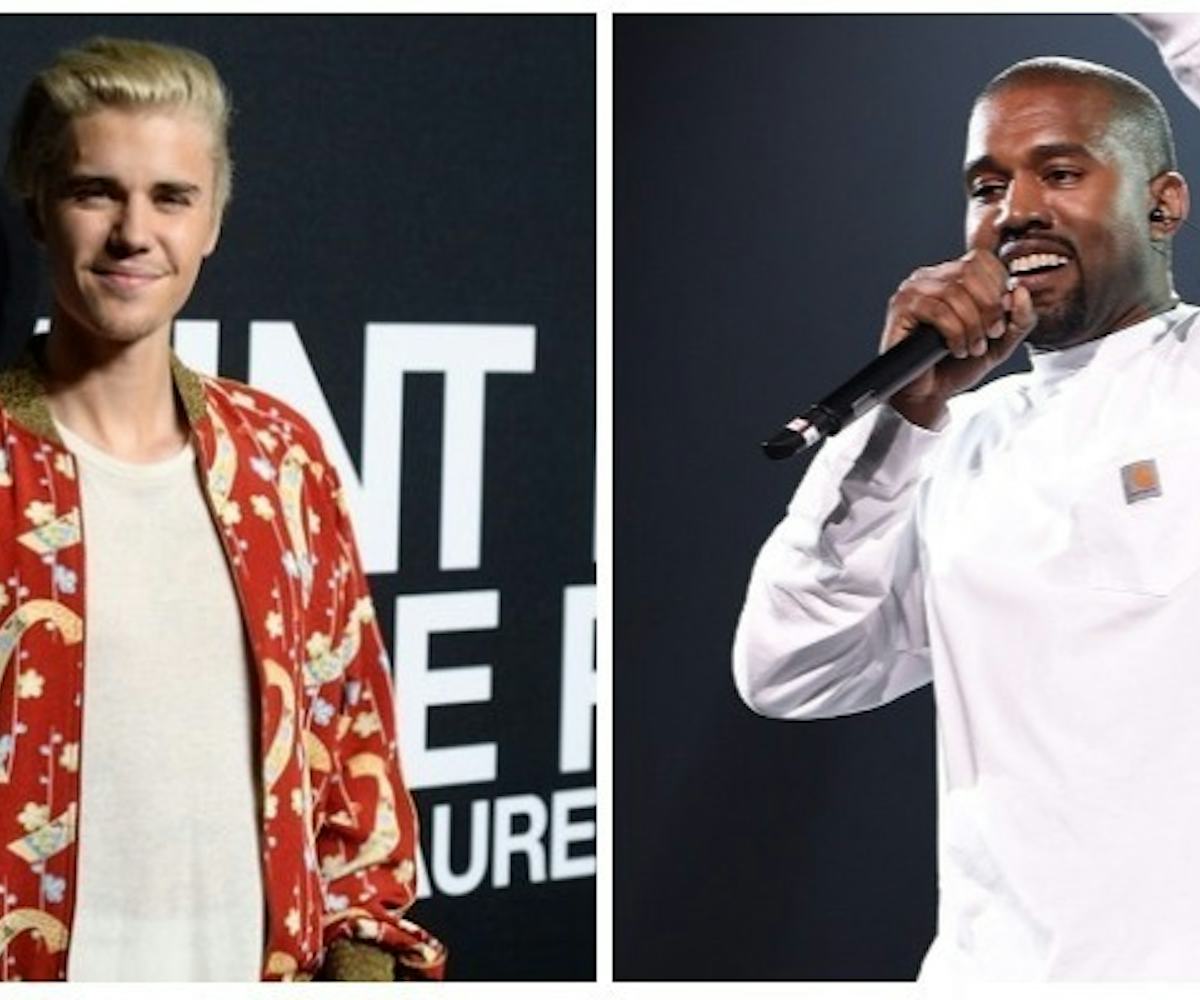 photos via getty images
Justin Bieber Shared Some Existential Thoughts About Kanye's Outfit
Socrates once said that the "unexamined life is not worth living," and it seems that Justin Bieber is really taking that message to heart. The global superstar and budding philosopher took to his Instagram stories to share some existential thoughts on an outfit worn by none other than Kanye West.
The look, which was captured by the paparazzi, saw West in a t-shirt and sweatpants, presumably from his own Yeezy brand. The two pieces were then layered beneath a hoodie and topped off with a flannel, because fashion knows no bounds. He was also, unsurprisingly, sporting a pair of Adidas sneakers and, surprisingly, smiling and throwing up a peace sign to the camera. But this ensemble wasn't just any casual daytime look, according to Bieber. It was much deeper than that.
"Life's got layers like Kanye's outfits," Bieber said of the outfit on his Instagram story. I mean, we never thought about it like that, but Biebs certainly has a point. Life does have a lot of layers—and this year, in particular, has been full of them.
Check out all of J Biebs' enlightened thoughts on the 'fit, below.