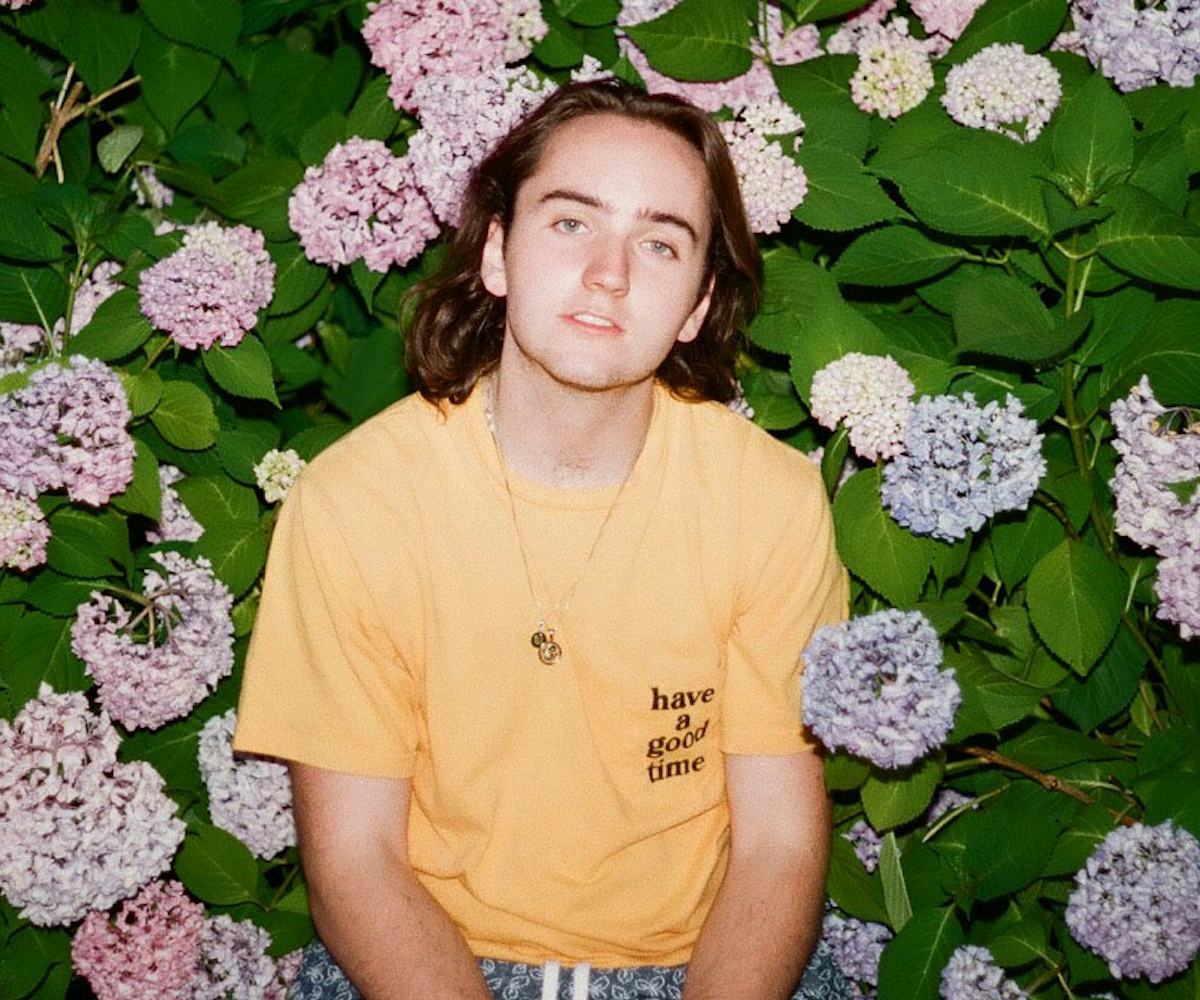 Photo by Gillian Cohen
Kid Hastings' "Business Cycles" Is A Gorgeous Snapshot Of Youth
Hastings gets real about long-distance love
One of the first things that strikes you about "Business Cycles" is the tone of Kid Hastings' voice. It's rich and smooth, adding another dreamy layer to the song's base of shimmery electric piano and feather-light guitar. Hastings, who has a background in choral music and jazz as well as musical theatre, is a natural emoter on the mic, gracefully capturing the excitement and apprehension of a major life transition.
"I really love that warm choral sound. I just think the sound of voices in music is the most beautiful thing," he says, citing Frank Ocean, Moses Sumney, and Bon Iver as influences on his lush, layered approach.
The song is sweet and immaculately structured, with its dizzying array of instruments and voices never becoming too dense or weighty. Hastings handled the production, with an assist on the drums from Hunter Lewis of Brooklyn jazz/R&B trio Herrick & Hooley.
Kid Hastings' upcoming project is inspired by his recent move from the East Coast to Los Angeles to study music and the wide range of emotions that affect us when we feel untethered. "Business Cycles" examines how his romantic life figures into that vast sea of change. "And when college comes 'round/ Just another thing we never talked about," he sings.
The "Business Cycles" video alludes to that idea but also plays into the broader concept of Kid Hastings' forthcoming music, which deals with self-awareness and understanding ourselves in relation to others. To highlight those ideas, Hastings co-directed a clip with Mike Klubeck that is a melange of nostalgic, slightly surrealist snapshots of an endless last suburban summer before college. In one shot, Hastings sings and plays guitar while standing waist-deep in a pool, while in another he's breaking the fourth wall during a dimly lit party. Sometimes the scenes are buzzing with life, but in others the artist is on his own, seeming pensive and adrift.
"The basic story is that more and more people show up, and all of these people are very interpersonal and not paying attention to you, and then they go away, and it's all about interpreting whether I, as the protagonist, am relieved or just feeling alone and empty," Hastings says. "You can see where your priorities lie as a person by analyzing your response to that."
Watch the video for "Business Cycles," premiering right here on NYLON, and keep Kid Hastings on your radar.