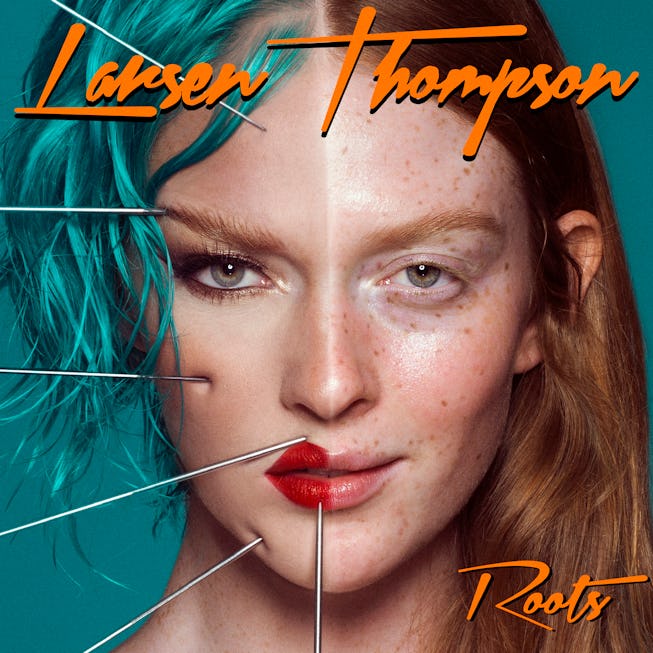 Marcelo Cantu
Larsen Thompson Embraces Imperfection On Debut Single "Roots"
Hear the dancer and actress' first music release exclusively on NYLON.
Larsen Thompson may be an internationally recognized dancer, model, and actress, but that doesn't mean she's without her own insecurities. Growing up, the 22-year-old was bullied for her freckles and red hair — both undeniable assets for her now — and now, she's opening up about that experience on her first-ever music release, "Roots," premiering exclusively on NYLON below.
The bouncy and bright pop song is all about embracing your imperfections and the traits that make you unique, as Thompson specifically references her desires to bleach her own hair on the track. "Had my stomach in knots, yeah/ I tried to bleach my hair to look like you/ Now I'm back down to my roots," she sings on the chorus. Co-written by Thompson, Eden xo, and Tony Rodini, the song touches on Hollywood's love of botox, and even reflects on her now becoming a topic of gossip in her home town (which she promptly dismisses).
"Roots" marks Thompson's music debut, though she's been in the industry for a while now. She got her start as a background dancer for artists the like of Pitbull, Christina Aguilera, and more, but most will know her from her big break in 2016 when a video of her dancing to Beyoncé's "Run The World" went viral online. She's since appeared prominently in music videos for Sia, Katy Perry, Børns as a prominent dancer on the rise, and more recently entered the acting world playing the titular character Pearl in the 2020 drama. Thompson also had a recurring role in the 2022 Netflix horror series, The Midnight Club, and will star in the upcoming film Horrorscope alongside Olwen Fouéré, Jacob Batalon, Alana Boden, and others.
"It's always fun to get dressed up for a photoshoot or take on a character as an actor, but at the end of the day there's nothing better than feeling comfortable in your own skin," Thompson tells NYLON of "Roots" in a statement. "'Roots' is a message about embracing our individual uniqueness. Sometimes we let our insecurities drive our decisions or setbacks in life, and it's time we get grounded in who we are and see our imperfections as our perfection."
Hear "Roots" below.