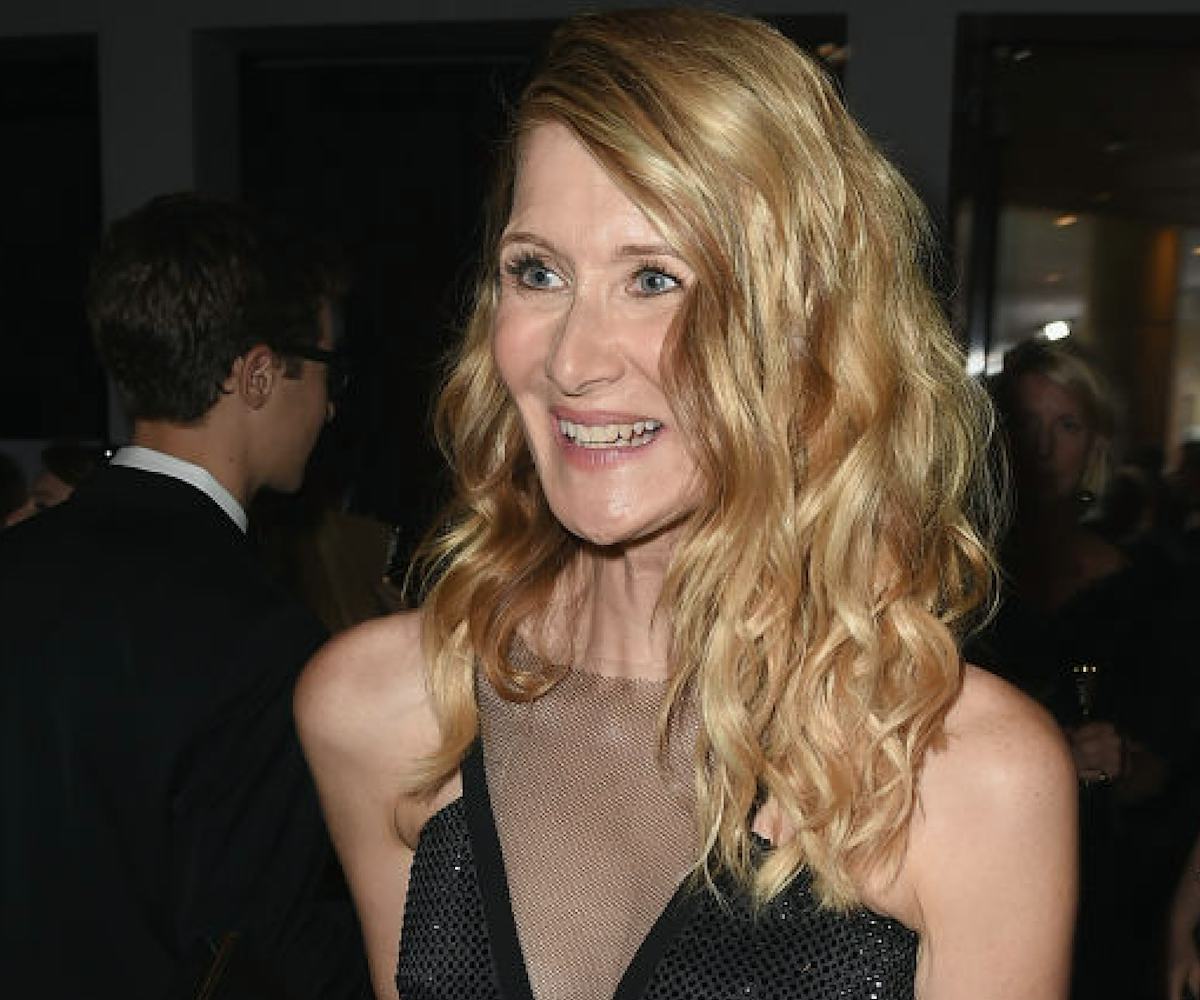 Photo courtesy of Kevin Winter/Getty Images
Laura Dern Says It's Time To Teach Children To "Tattle"
"It was a culture of silencing, and that was normalized"
Laura Dern—Vice Admiral of the Universe—won Best Supporting Actress in a limited series for her astonishing performance as Renata Klein in Big Little Lies. Dern won alongside castmates Nicole Kidman, who received Best Actress award for her portrayal of domestic violence survivor Celeste Wright, and Alexander Skarsgard, who won Best Supporting Actor award for playing Celeste's abusive husband, but it's Dern's moving speech which will remain in our memories after the night is over.
If you haven't seen Big Little Lies (in which case, do yourself a favor and binge it immediately), a recap: Dern plays a high-ranking Silicon Valley executive who lives with her family in California's picturesque Monterey Bay. When her daughter implicates Shailene Woodley's son in a violent incident at their exclusive kindergarten, a series of events is set in motion. 
The show is an important rumination on how domestic violence touches all of us, and Dern didn't let the audience forget its connection to the #MeToo movement. 
"Many of us were taught not to tattle," Dern began:
It was a culture of silencing, and that was normalized. I urge all of us to not only support survivors and bystanders who are brave enough to tell their truth but to promote restorative justice. May we also please protect and employ them. May we teach our children that speaking out without fear of retribution is our culture's new North Star.
It isn't only Kidman's character who suffers at the hands of male violence. There's also Woodley's character, Jane, who is an assault survivor; and Renata's daughter Amabella, who's continually attacked in the supposed safety of her school. Neither has the ability to name their abuser, both are tormented by their own inability to speak out.
The danger of a culture of silence is pointed out in Dern's powerful speech, and is a well-placed reminder that it's our children in particular who will suffer in the long run. Let's hope the lessons of tonight—and of #MeToo and Time's Up generally—continue beyond our current moment of empowerment.