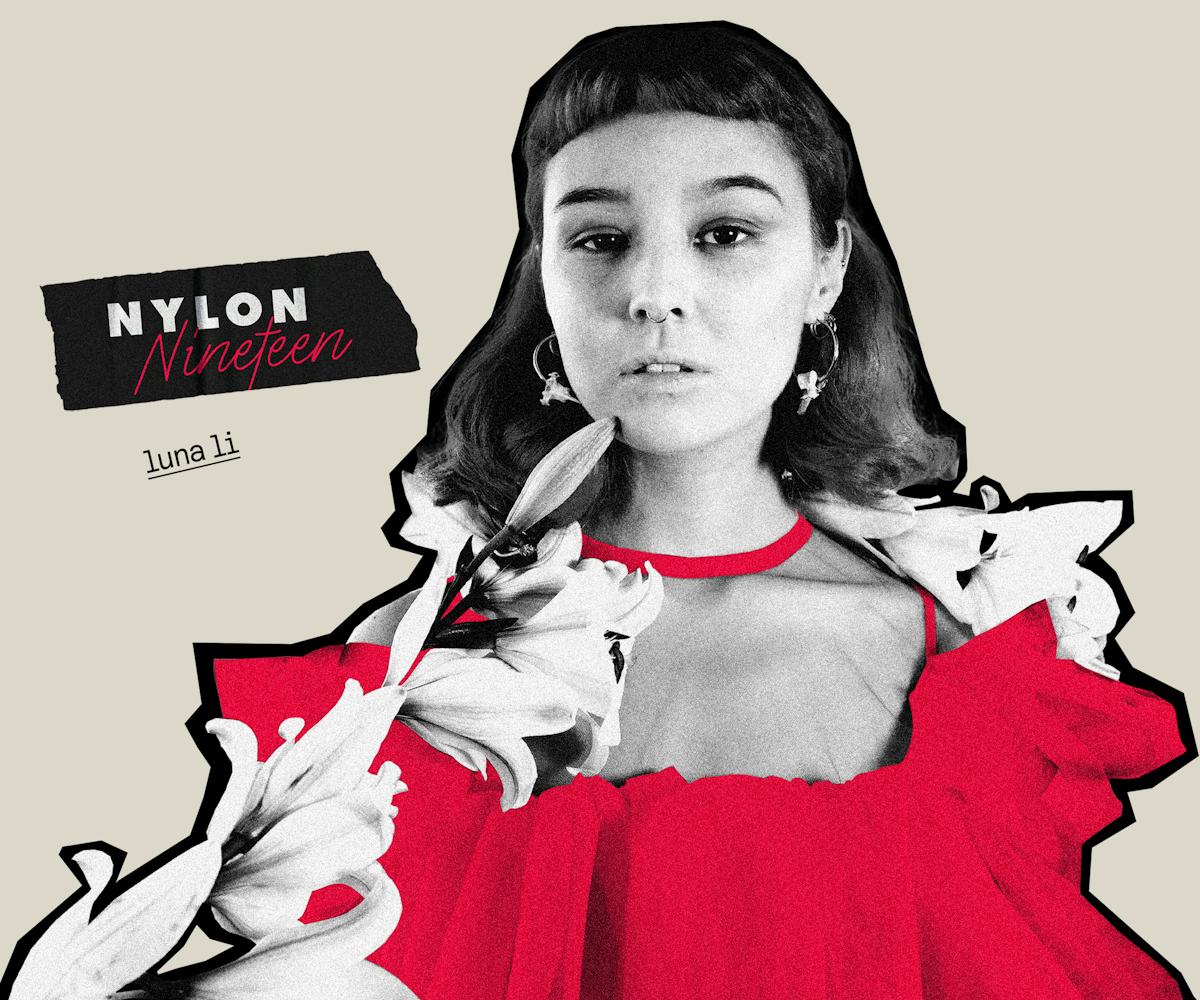 Toronto Musician Luna Li Can't Get Enough Of Niche Music Memes
The viral multi-instrumentalist takes on the NYLON 19.
If you were on Twitter over the past year, you might've encountered videos of Luna Li's magical, at-home jam sessions. They start off as simple affairs — the pink-haired musician in her bedroom, tinkering with a beat on the keyboard, as in one viral clip from September, until the shot shifts and she's suddenly sitting behind a harp plucking out a melody, and then playing the bass, and then a violin, until the song has slowly morphed into a lush, dreamy, multifaceted soundscape.
Over the course of 2020, the Toronto multi-instrumentalist and singer-songwriter has uploaded dozens of these seemingly impromptu and very impressive videos, each no longer than a minute, depicting her absolute mastery over a slew of different instruments. Most have gone viral, accruing millions of views.
Now, her studio experimentations have formed the foundation for her latest EP, jams, out now, borne from fans requesting streamable versions of her videos. It also builds out more of the Luna Li universe, her music alter-ego whom she describes in her bio as a "music-making moon fairy."
"Drawing from the power of the moon and being really confident to have that energy," she says was the idea behind the persona. And the music matches: all shuffling beats, dewy harp, and swoon-worthy strings, not far from what Sailor Moon might've listened too if she was into lo-fi hip-hop beats to chill and study to.
Below, learn a bit more about Li as she talks about her astrological sign, her dream music festival lineup, and the niche music memes that she can't get enough of.