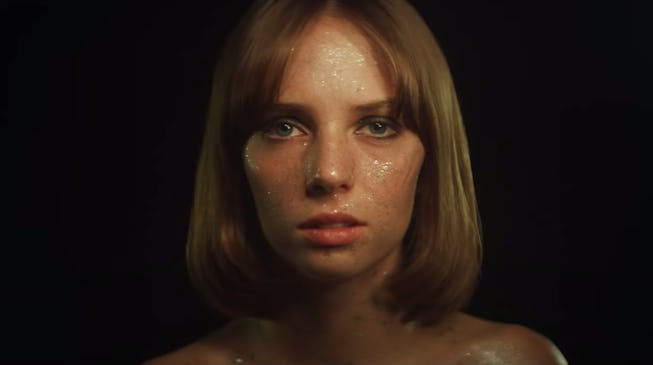 Screengrab via YouTube
Gia Coppola's 'Mainstream' Trailer Skewers The Vlog Squad Business
Starring Andrew Garfield as the unhinged Link and Maya Hawke as his unwitting director.
"Yo, why is my existence so lit?" If that's not a phrase you've ever uttered aloud, it might be because you're not a vlogger, "promoting a lifestyle of doing and saying nothing." Such is the subject of Mainstream, Gia Coppola's new feature film about the seedy underbelly of the vlog squad business.
The film's first trailer, out today, stars Andrew Garfield as Link, a Jake Paul-esque figure who draws Maya Hawke into both a love triangle and the vlogging business (Paul makes a cameo as himself, alongside fellow YouTubers Patrickstarrr and Juanpa Zurita). As Nat Wolff's character says in the trailer of Link and his fame-obsessed ilk, "My little niece worships these guys who do and say nothing." Jason Schwartzman, Charles Melton and Alexa Demie also all make appearances.
The film is Coppola's follow-up to her feature debut, 2013's Palo Alto. "For me, making this movie was my catharsis, trying to process all of these things that I was feeling and witnessing and trying to emoji-vomit it out," Coppola told Vulture.
Watch the trailer below:
Mainstream premieres on VOD and in real-life theaters on May 7.