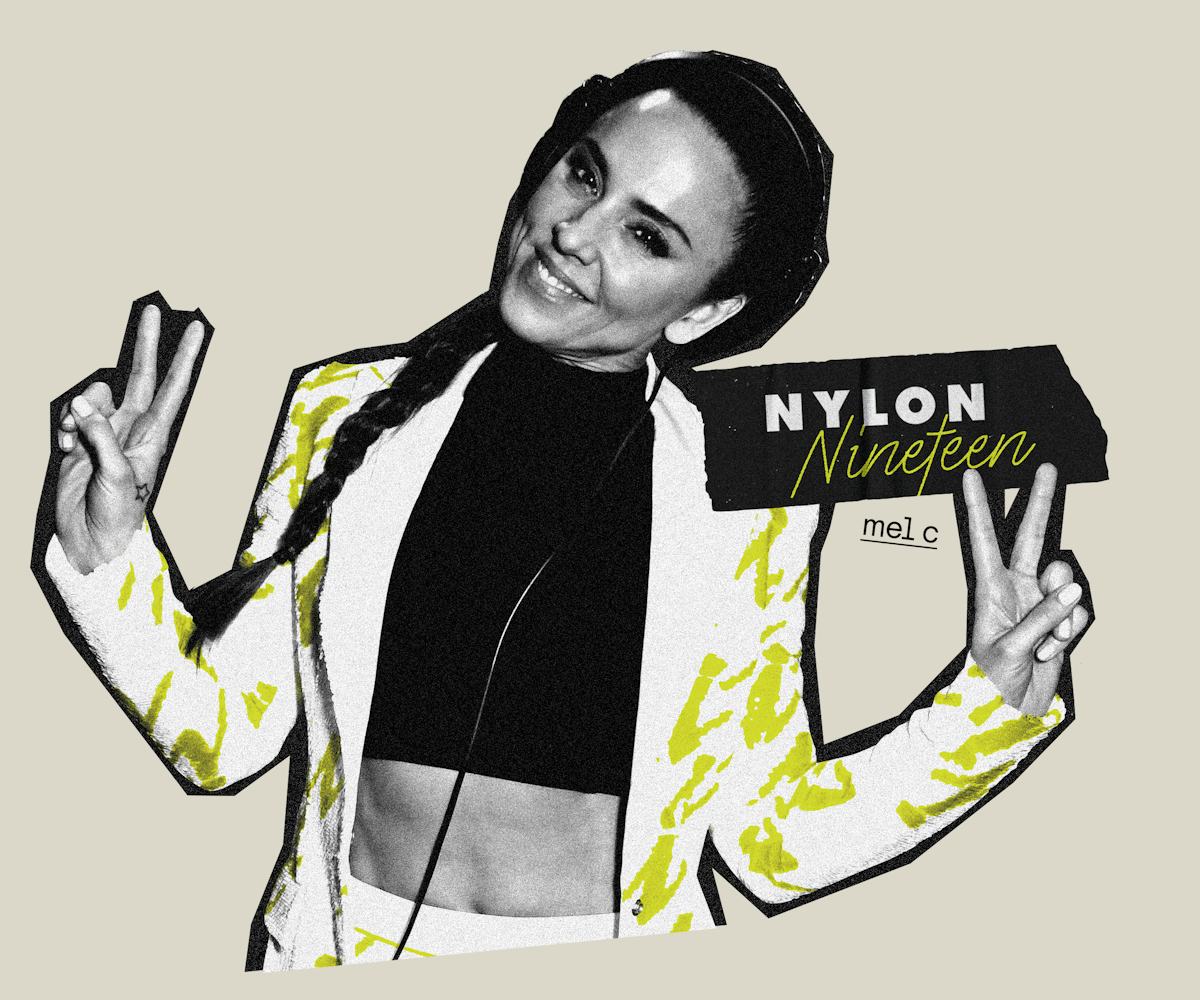 Photo via Getty
Mel C Shares The One Spice Girls Question She Never Wants To Be Asked Again
Plus, news on her upcoming self-titled album and new single, "Fearless."
It's been nearly 21 years since Melanie (Mel) C, first introduced to the world as the one and only Sporty Spice, released her debut solo album, Northern Star. In that time, the singer has put out six additional albums, spanning the breadth of pop and rock with heavy influences from her self-proclaimed personal icon, Madonna. Her latest offering, the self-titled Melanie C, is out on October 2nd, with two singles already out: "In And Out Of Love," a downtempo disco dance track that complements its 2020 musical peers (think Future Nostalgia), and "Fearless" with UK Grime artist Nadia Rose, a song which Mel describes as "mellow and chilled" with "a really positive message."
"[Rose] was a fan of the Spice Girls growing up, and I'm a huge fan of hers," Mel tells NYLON. "She's a very exciting young talent in British music. We got together and we started talking about being a woman in the industry, and how you have to be fearless to try to achieve your dreams and your goals. We just thought that was a really beautiful starting place for a song."
Though she's excited to be releasing a new project, Mel admits it's not the easiest time to be doing so. "The most difficult part of releasing new music during quarantine has been not having the opportunity to perform for people, to be in a room with people to have that contact and the exchange of energy when you're performing," she says. "Like all performers, we've had to be creative and find new ways of showcasing our music and keeping people entertained. So it's made me really reach out and find the positives in social media, really get a bit more technical, get into streaming, but I think something I've found quite positive is that it's been a way to stay connected to people."
Currently in London with her family, Mel has been hosting weekly #ASKMELANIECLIVE livestreams, opening up to fans about music, Spice Girls nostalgia, mental health and staying sane during quarantine ("Having the chance to release my new music was really the thing that helped keep me sane," she says. "That and lots of rosé.")
While Melanie C is available now for pre-order, you can also catch the singer perform four, full-band global livestream events where she will perform tracks from the record as well as giving fans a unique preview of her 2021 UK and European headline tour. Find tickets and more information here.
Melanie hopped on Zoom to complete the NYLON Nineteen questionnaire, during which she shared her go-to beauty tips, favorite current artist and the one question about the Spice Girls she never wants to be asked again.