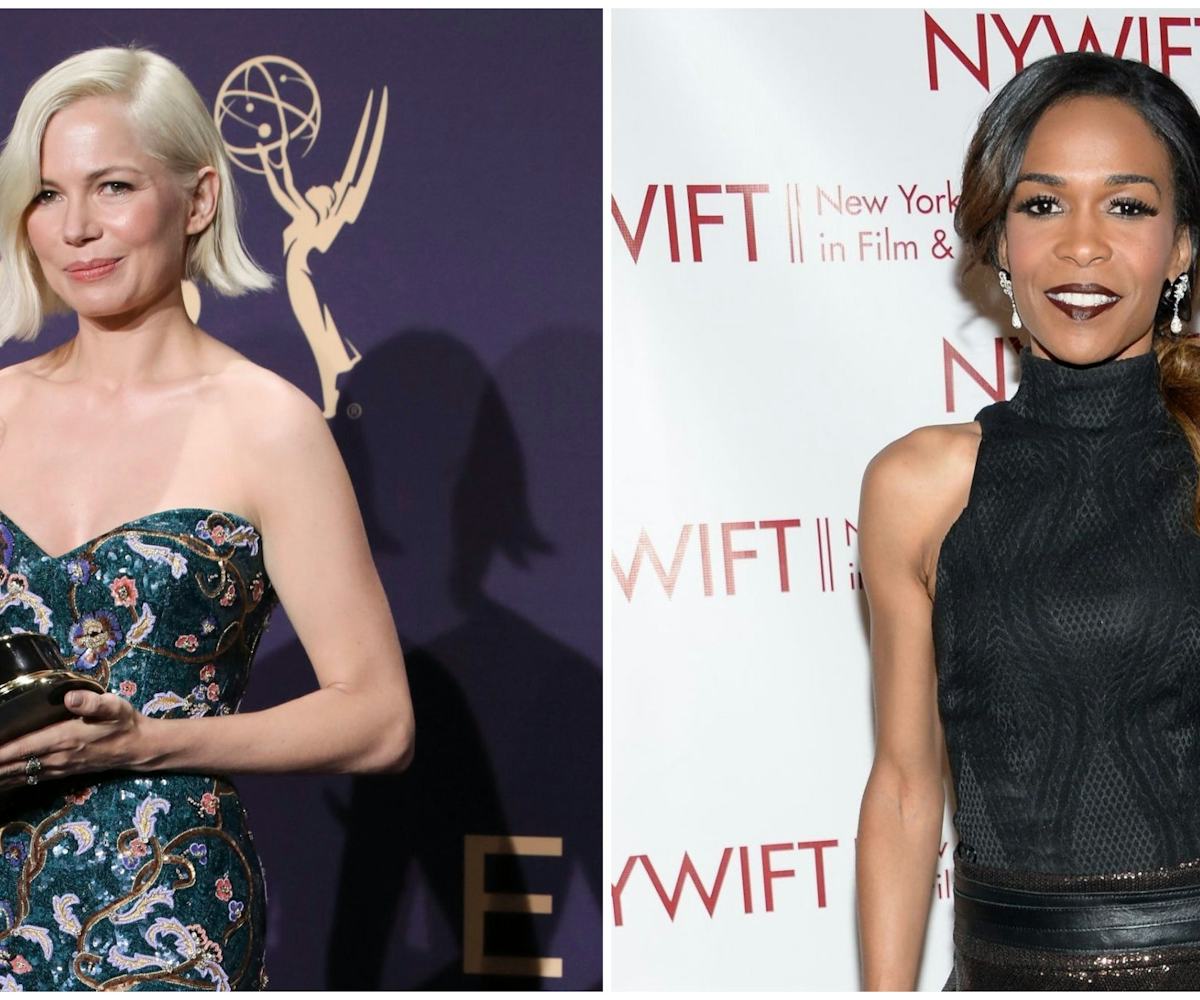 Photos via Matt Baron/Shutterstock, Evan Agostini/Invision/AP/Shutterstock
Singer Michelle Williams Calls Out Those Confusing Her For Actress Michelle Williams
After the actress gave a moving speech on pay equity at the Emmys, some have slammed the former Destiny's Child member
At the Emmys on Sunday, while accepting the award for her work on Fosse/Verdon, actress Michelle Williams gave a moving speech urging for equal pay, especially for women of color who, as she noted in her speech, make 52 cents for every dollar that their white male counterparts make. Apparently, there were some people who didn't agree with the sentiment, but they don't seem to know who, exactly, she is: Many are tagging singer Michelle Williams when voicing their frustrations.
The former Destiny's Child member is not having this at all. She took to Instagram Live to deliver a statement, in which she wondered how people even confused her for her namesake. "Do y'all see that I'm Black when you go to my profile or tag?" Williams said. "Like, when you search for Michelle Williams? I am Black. Okay?"
Williams then stated that she stood behind what the actress said in her speech on Sunday. "I'm trying to figure out why in the world am I getting cursed out in my comments for Michelle Williams' speech, which I thought was her truth," she said. "I thought it was awesome. I thought it was factual—I could be wrong!"
While we likewise don't understand why anyone would be offended by the powerful speech that the actress gave on stage, we also have this to ask: How do they not know who Williams the singer is?