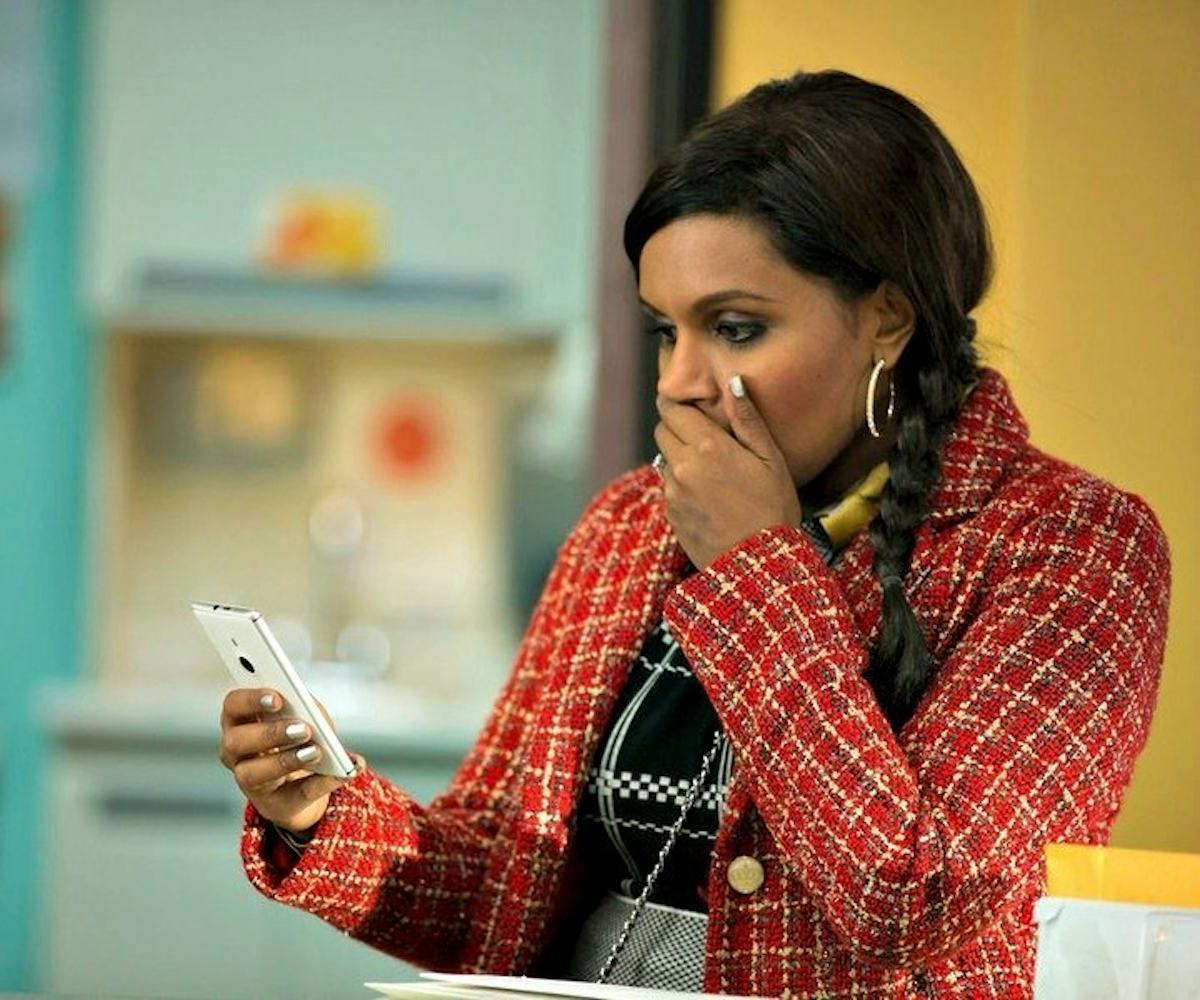 Photo courtesy of Hulu
Mindy Kaling Is Turning One Of The Best Rom-Coms Into A TV Show
She"s writing and producing a 'Four Weddings and a Funeral' series
The rom-com's heyday might be long gone, but just because studios aren't really making them anymore, it doesn't mean Mindy Kaling can't. Now that The Mindy Project is ending its sixth and final season, Kaling has signed up to write and executive produce an anthology series based on Four Weddings and a Funeral, one of the most beloved romantic comedies (or movies, period) of the '90s. 
The film, which had Hugh Grant and Andie MacDowell leading an ensemble of actors, followed a group of friends across the five ceremonies of the title, and while the film tracked numerous story lines, it was ostensibly about Grant's perennial bachelor realizing he was in love with MacDowell's charming character. It was a massive hit, both critically and commercially, and transformed Grant a doe-eyed heartthrob. 
Kaling's version will take on the form of an anthology series, meaning each season will focus on a different person in the group. The show is being set up at Hulu, which saved The Mindy Project after it was canceled by Fox, and Richard Curtis, who wrote the original film, will be working alongside Kaling as an executive producer as well.
Kaling is a rom-com fanatic, something that's been well-documented, especially by herself. She once listed her favorite ones of all time, and while Four Weddings and a Funeral didn't make the cut, Kaling is the perfect person for the job.