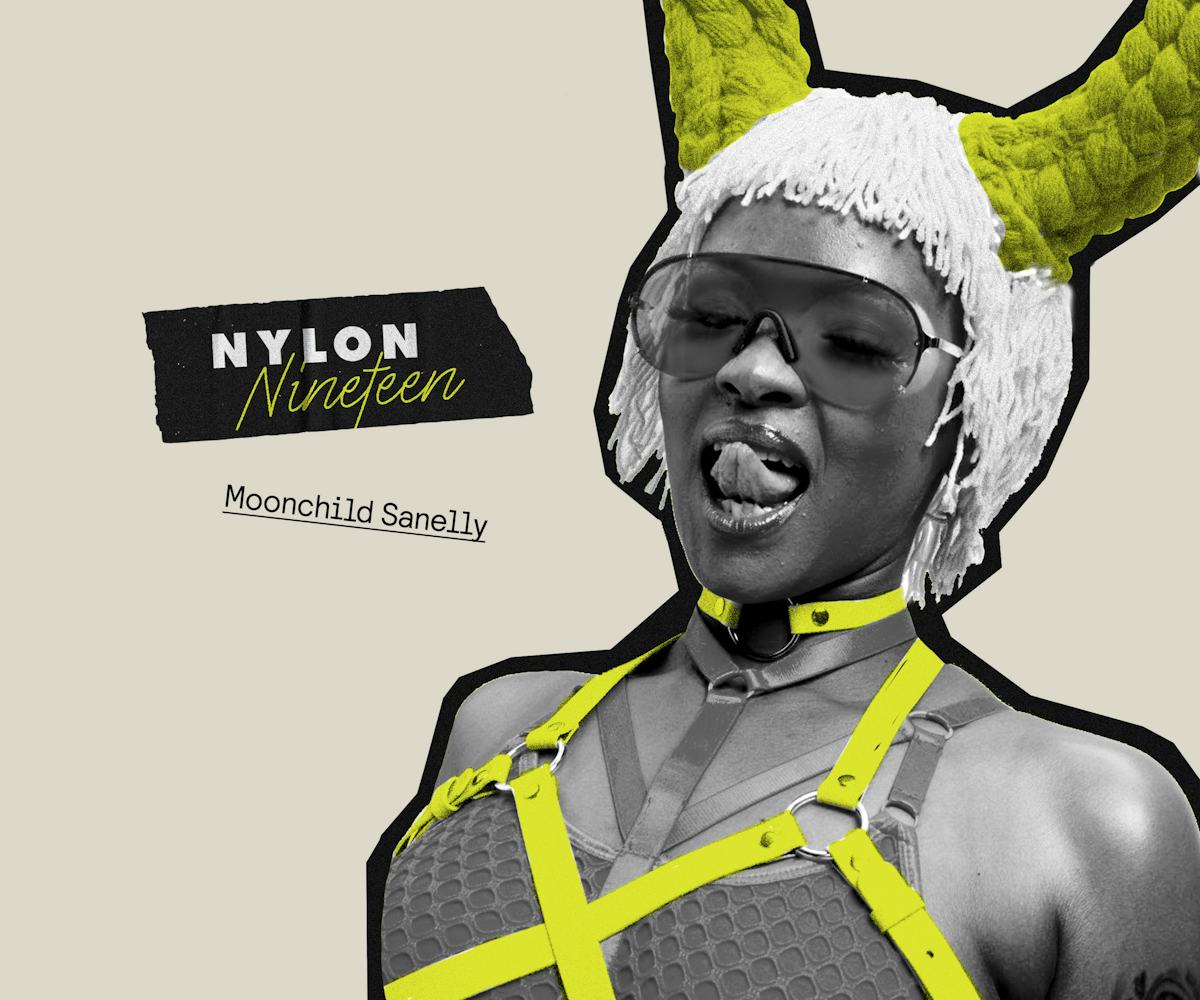 Moonchild Sanelly On 'Phases' Album, Astrology & Memes
The rising South African singer and musician is eyeing global domination.
Moonchild Sanelly is more than her rap sheet of achievements. Over the last few years, the 34-year-old South African artist has risen to the top of the international scene, identifiable by her signature head of teal braids and bold and brash anthems of female sexuality and empowerment. On Friday, the music and dancer releases her second album, Phases, which she's calling her most intimate project yet. "I go through my dark side, I go through my whimsical side, I go through my playful or whimsical [side]," she tells NYLON of the album. "It's basically shades of the moon."
The 19-track album still holds its fair share of thumping confidence-boosting bangers but also gets into her insecurities, a result of creating this album during lockdown and having more time to explore her feelings. You can hear it on single "Over You," her bouncy break-up song that admits to being lonely and crying — though still ends on a note of triumph: "'Cause the day I thought I'd never get through/ I got over you," she sings. It's just the Sanelly way. "If I'm vulnerable, it ends with me being in charge and taking myself away from something that is negative," she tells NYLON. "The end is always going to be empowering."
Now, Sanelly is courting global recognition with no insignificant help from previous collaborations with Wizkid and Beyonce and her close affiliation with amapiano, South Africa's clubby and distinct style of house music that's gained traction on an international scale in recent years. And her eyes are on a bigger prize still: "I'm going for the Grammies. I'm going for change," she says.
Before that happens, get familiar with Sanelly early by reading on to hear the singer's own thoughts about astrology, memes, her favorite movies, and more.