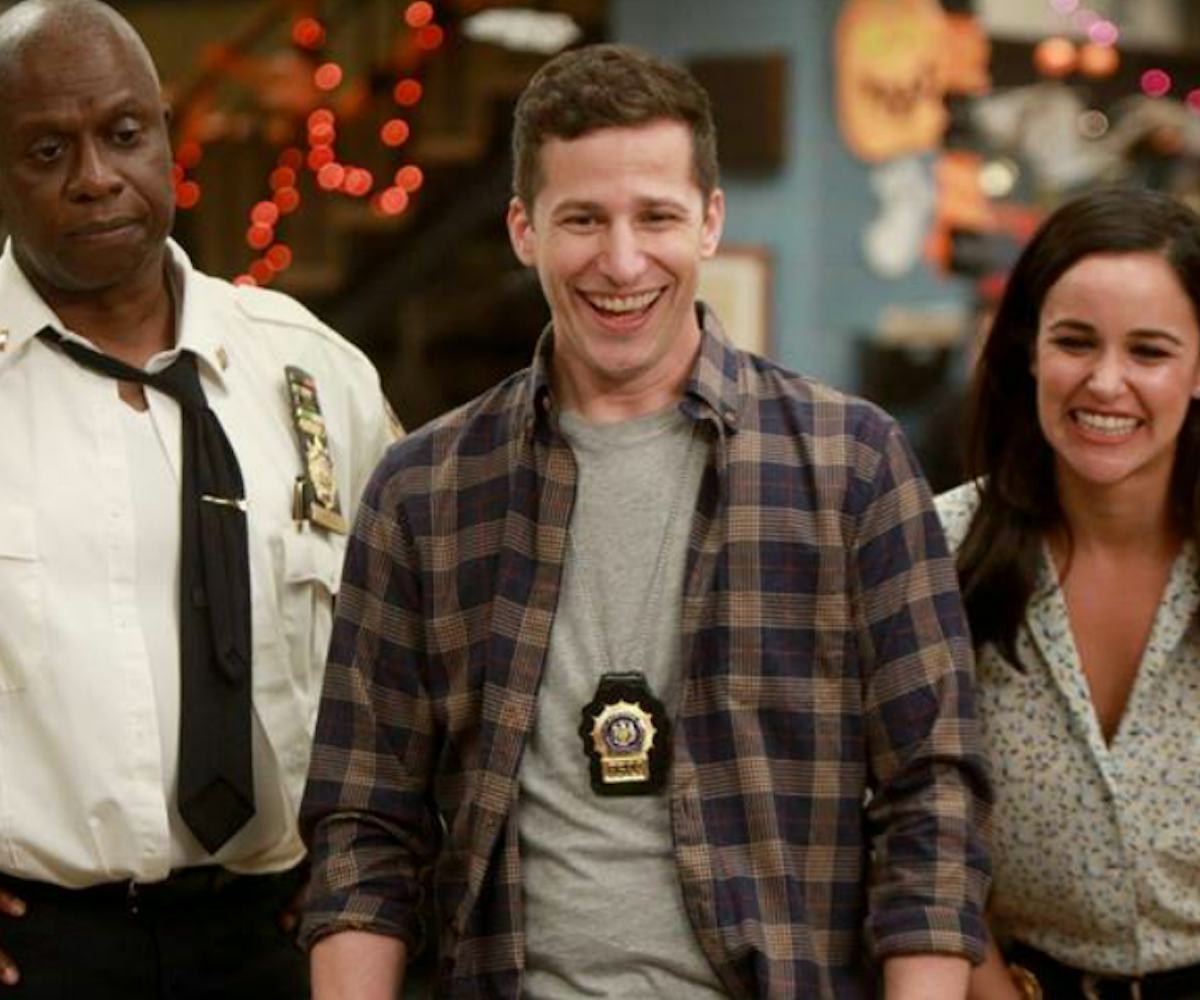 Photo via Facebook/@BrooklynNineNine
Don't Worry, NBC Is Picking Up "Brooklyn Nine-Nine"
On Thursday, much to the dismay of fans everywhere, Fox announced it would be canceling Brooklyn Nine-Nine, with its final episode set to air on May 20. Almost immediately, the show became the No. 1 trending topic on Twitter, and people were really, really upset—and understandably so!
After news of the show's cancellation broke, rumors started floating that another network or a streaming service like Hulu might pick it up, but Hulu wound up passing on it. The good news though, is that NBC jumped in and saved the day, announcing after only a day on Friday night that it would be picking up the show for a 13-episode sixth season.
Much like the show's devoted fans, the Brooklyn Nine-Nine cast and crew are pretty stoked about the news, taking to Twitter to share their excitement. 
And as the show's creator Mike Schur pointed out, NBC's decision to pick up the show was definitely a result of fans making their voices heard.
Anyway, for Nine-Nine viewers, this is basically the best news ever. Can't wait to see where Season 6 takes us!