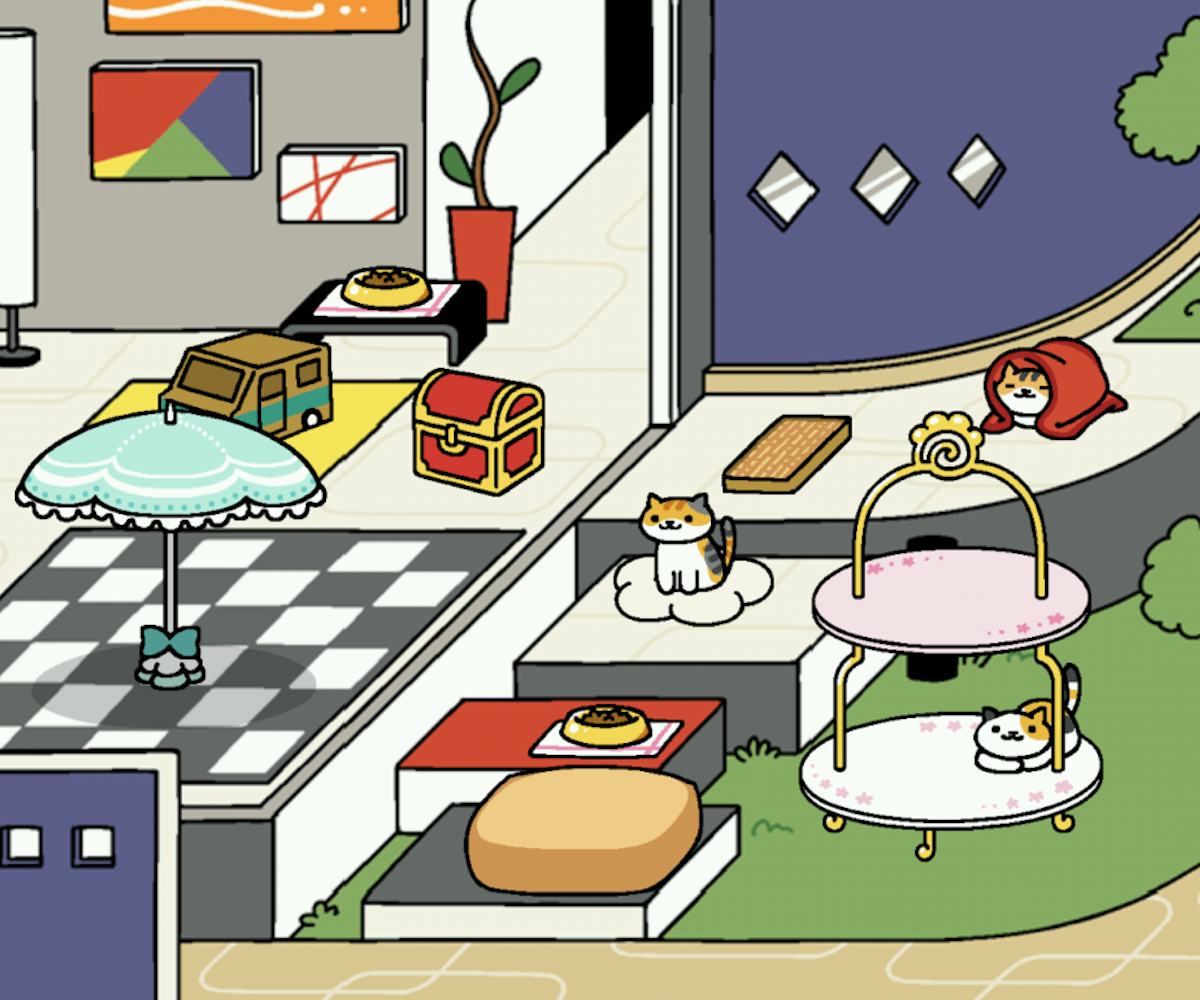 Photo courtesy of Neko Atsume
Neko Atsume Set To Be Turned Into Live-Action Movie
Real-life Conductor Whiskers and Tubbs!
Everyone's favorite cat game app Neko Atsume is being made into a live-action movie.
In case you're not familiar with the uber-popular and addicting app, Neko Atsume is a Japanese game in which players set out food in their yards and wait for cats to come and collect it.
According to The Daily Dot, the simple game's idea is being turned into a movie thanks to Japanese production company MediAnd, which is producing the film with director Masatoshi Kurakata. The live action flick will be titled Neko Atsume No Ie (Cat Collector's House), starring Japanese actor Atsushi Ito.
While it won't be released until 2017, here's a translation of the film's synopsis, as published by Siliconera:
"Meet Katsu Sakumoto (portrayed by Atsushi Ito), a best-selling author who won the newcomer's award at a young age. Lately, Katsu has had a severe case of writer's block, and hasn't been able to write anything at all. In order to get a fresh new start, he moves away to quiet lands, but it doesn't quite help out his case."
The translation continues to explain the film's synopsis:
"One day, while at a loss and looking at the garden from his porch, a single cat appears. Katsu makes an attempt to speak to the cat, but it simply just walks away. The thought that even cats would desert Katsu made things more depressing for the writer. However, that night, he decided to leave some cat food at the corner of the garden before going to bed. The food was gone the following morning. This brings a sudden interest in Katsu—and how the story of the young author's Neko Atsume begins."
We can't wait to see all our favorite little kitties come to life, from Guy Furry to, duh, Tubbs. Sounds like a paw-somely good time to us.