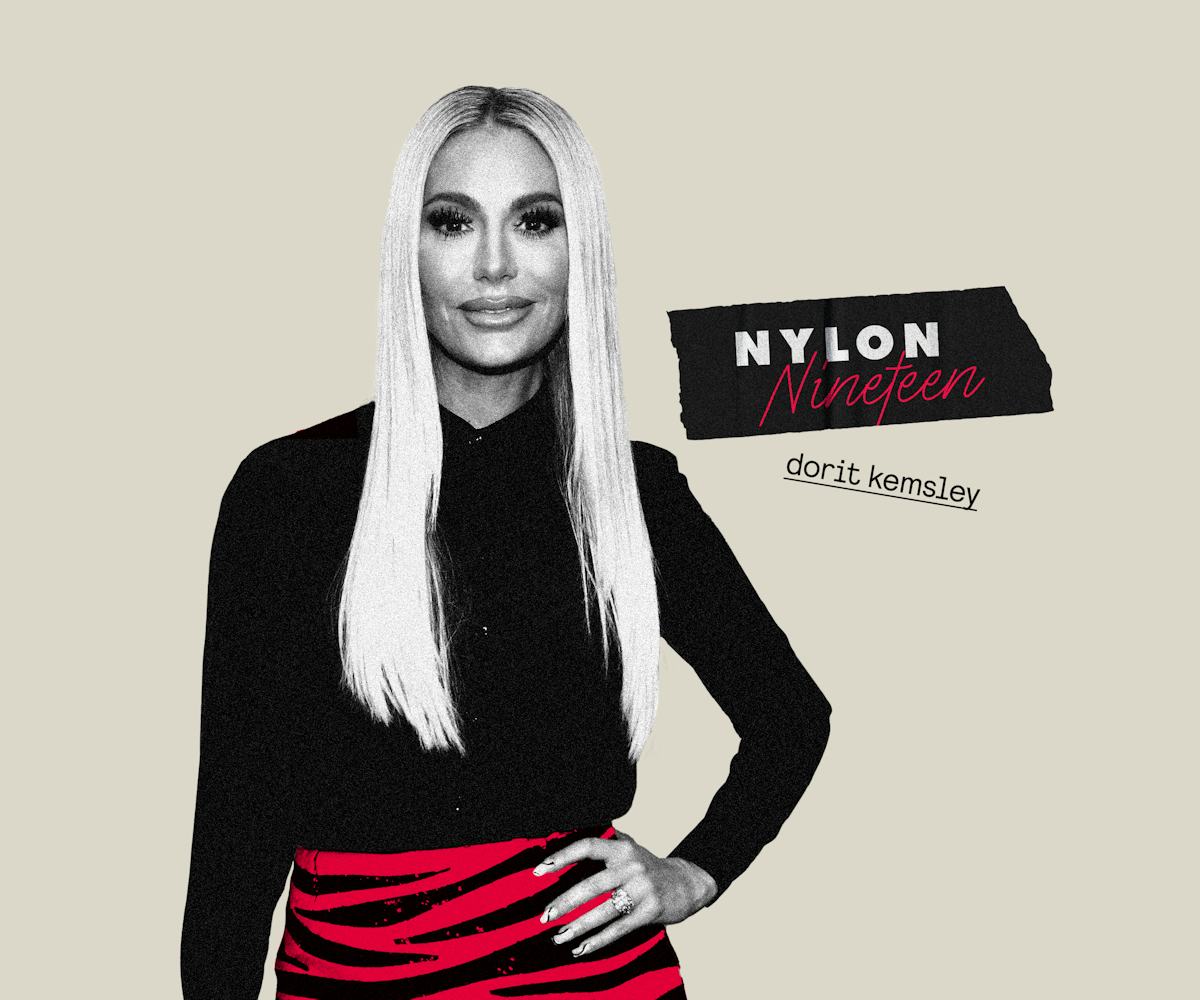 Photo credit: Rodin Eckenroth/Getty Images
Dorit Kemsley Never Wants To Be Asked About Her Accent Again
'The Real Housewives Of Beverly Hills' star opens up about her dream concert lineup, favorite pair of shoes, and worst date ever.
Dorit Kemsley is as busy as can be. In addition to her role on the cast of Bravo's The Real Housewives of Beverly Hills — which wrapped its wild eleventh season at the end of 2021, and is currently in production for season twelve — the mother of two is also a business owner, having recently launched a luxe bridal collection with Nektaria, in addition to her long-running lifestyle brand, Beverly Beach.
Like many, Kemsley has been separated from her extended family during the pandemic, and she touts Amazon Glow and its ability to connect people through technology with keeping her kin close, as physically far apart as they may be.
"As we go into 2022, I've resolved to really wanting to spend more time with extended family," Kemsley tells NYLON. "All of our family are out of state, and now as we're still living in the pandemic, you don't know when you're going to see them, and you want to be able to stay connected." She says the Glow helps her children, aged five and seven, to stay connected with their aunts, uncles, and grandparents in Florida, by allowing them to play virtual games together.
"To try and keep a five and a seven year old's attention is not easy, and having a traditional video call with a grandparent, you might get 'Hi. Hi, how are you? Yes. Okay, bye.' Now I walk by and I see my son Jagger talking to my dad, and they can be on a video call for an hour. They're playing games, and my dad's teaching Jagger how to play checkers, and Jagger is navigating and reading books to my dad. It just really warms my heart, it really allows me to stay true to my resolution, which is staying connected as a family, no matter how many miles we are from one another."
Read on for Dorit's take on the NYLON 19, from her dream festival lineup of pop divas to the one question she never wants to be asked again.