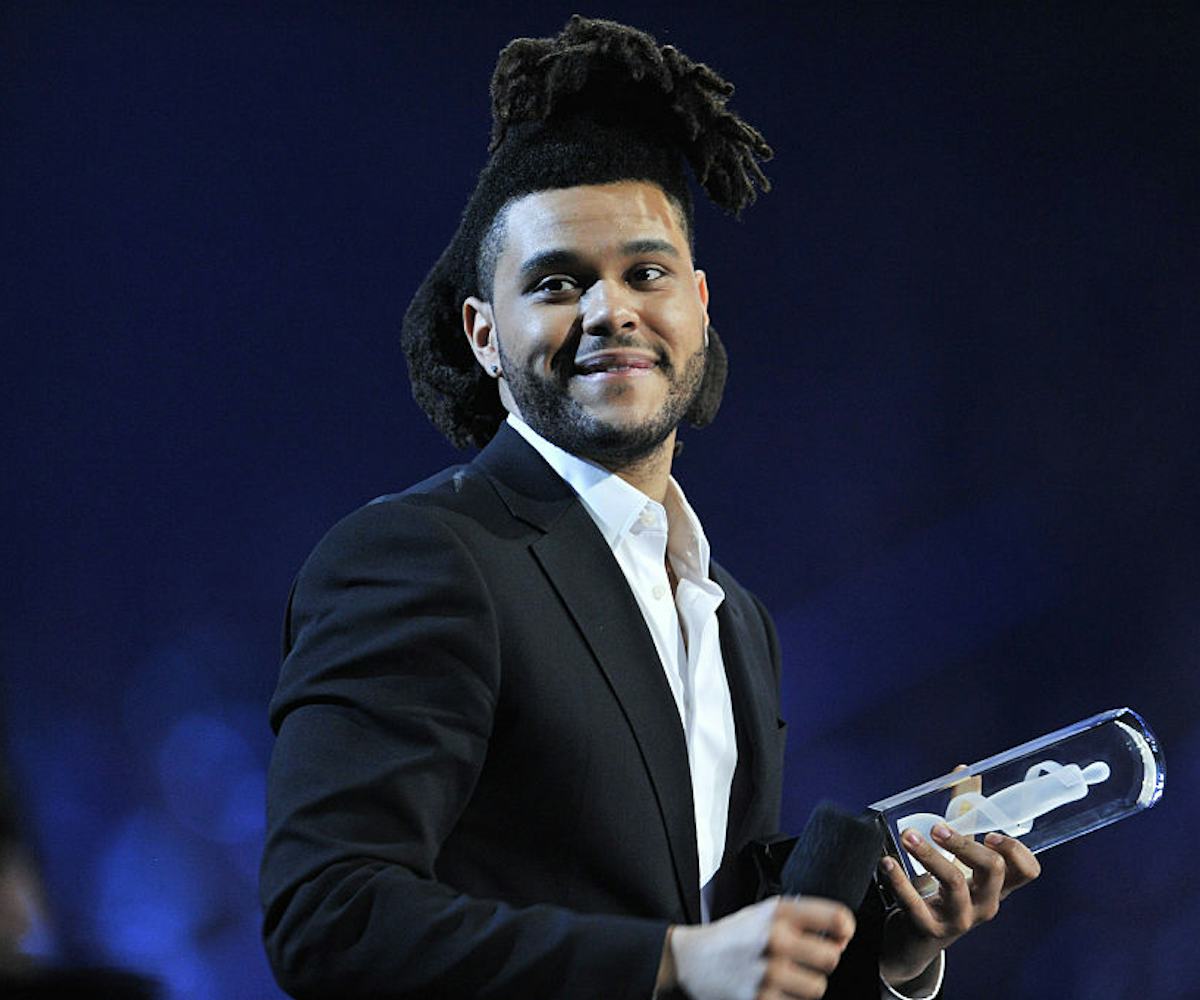 Photo by Sonia Recchia/Getty Images
8@8: Your Morning Scoop
The Weeknd lands a clothing campaign
Today is...
National Deviled Egg Day!
News of the Day:
+ Looks like The Weeknd might want to take some notes from his model girlfriend, Bella Hadid, because he just scored a starring role in H&M's Spring 2017 campaign. This collaboration follows the announcement of his world tour and a partnership with Puma. Check out a sneak peek at the "Spring Icons" campaign below.
+ Get ready to update your phone... again. But, we promise that this time, you'll actually want to because included in iOS 10.2 is a plethora of new emojis. Finally, we can express how done we are with everything via a face-palm emoji and convey our need for avocado toast with the long-awaited avocado emoji. 
+ In Zayn Malik's recently published autobiography, Zayn, he revealed that he was suffering from an eating disorder. The ex-boy band member recounts going days without eating while part of One Direction. Malik has also made his struggle with severe anxiety public. Here's to better days ahead for the now solo artist. 
+ We are not at all worthy of the gifts that Rihanna has just bestowed upon us with her latest FENTY x Puma collaboration. She's giving us major Hot Topic-meets-gym class-meets-snow bunny vibes—and we need it all, yes, even the hybrid suspender-short pant. Surrender all your money to RiRi, here. 
+ It's been nothing but good news for The Weeknd lately. In anticipation of its annual televised fashion show, Victoria's Secret has just announced that the "Starboy" will perform on the runway. He will be joined by Lady Gaga and Bruno Mars. What a star-studded bunch. 
Deal of the Day:
It's November, and you know what that means. No, not just premature holiday cups at Starbucks. It means that Black Friday will soon be upon us. Get ahead of the game and check out Amazon's deals of the day as a part of their countdown to Black Friday. May the odds be ever in your favor! 
Advice of the Day:
"Say yes. You'll figure it out afterwards." —Tina Fey
GIF of the Day: