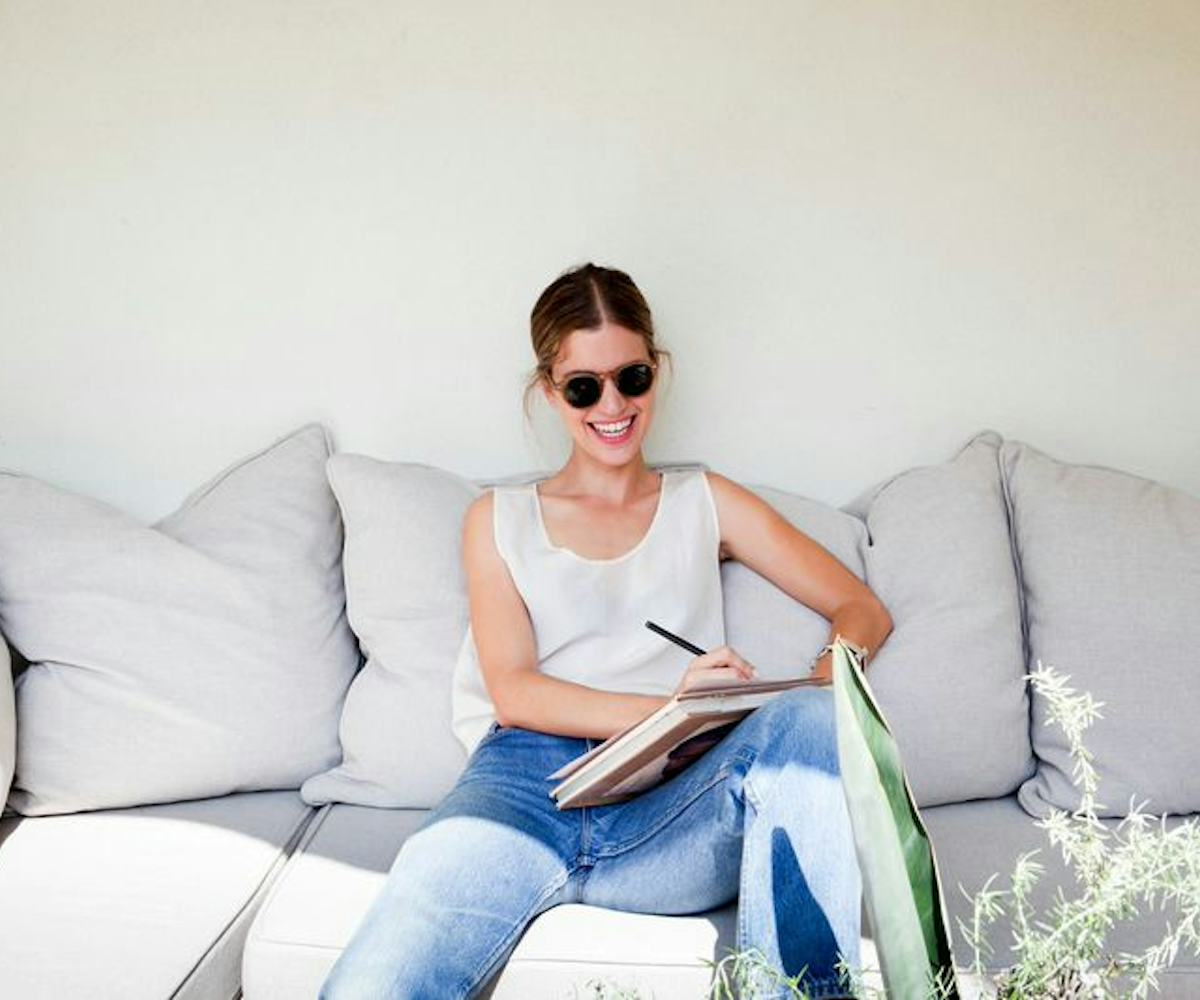 Sophie Buhai of Vena Cava
paper mates
our favorite cool girls put their stamp on stationery.
Say whatever you want about snail mail becoming a thing of the past, but good old fashioned letters are definitely not relics yet--luckily--because we've just discovered our new favorite stationery. Enter Paper Cuts, an offshoot of the printing company Paper Chase Press. The LA brand has teamed up with some of the coolest creatives in the worlds of art, fashion, and food to put their personal stamps on notecards, luggage tags, stationery, and more. 
For September, designer Kelly Wearstler,  Lizzie Garrett Mettler, author and founder of Tomboy Style, and Vena Cava's Sophie Buhai have each crafted their own original paper products. Wearstler has made sleek black and gold notebooks; for Mettler, it's all about the '50s-inspired luggage tags, and Buhai paid tribute to Old Hollywood greats in her quirky stationery. 
Our suggestion? Check out the newest goods in the gallery, then buy them for yourself/your friends/whomever at Paper Cuts...your e-mail will be here will you get back, promise. 
Sophie Buhai
Lizzie Garrett Mettler
Kelly Wearstler