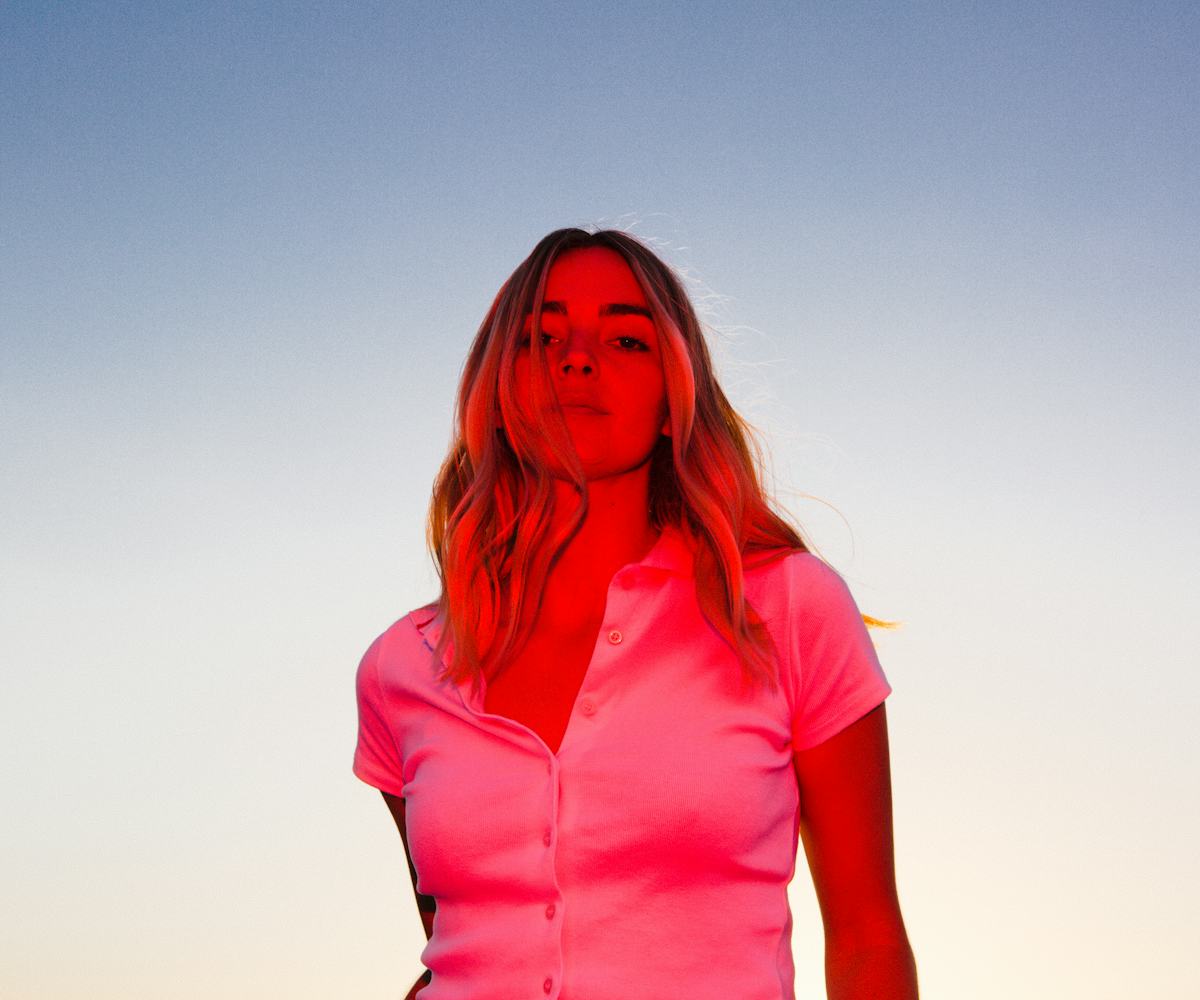 Photo by Kevin Ipalari
Katelyn Tarver Serenaded Us At #Playlisted
With our monthly music series, #Playlisted, we bring some of the best up-and-coming musicians out to The Grove LA, so you can get the inside track on them before they get huge. This month, our headliner was singer-actress Katelyn Tarver, who you might recognize from HBO's Ballers, in which she stars opposite Dwayne "The Rock" Johnson (NBD). While that acting break was huge, Tarver's been a part of the music industry since age 12, and went on her first tour at 15 with the then up-and-coming Jonas Brothers. Throwback, much?
In 2011, Tarver rid herself of her management and set out to release her music independently—which resulted in the aptly named EP A Little More Free. Since then, she's co-written bops for Cheryl Cole and worked with Childish Gambino collaborator Ludwig Göransson on the single "Weekend Millionaires." She released another EP, Tired Eyes, last year, and is currently working on another album. Basically, she hasn't slowed down since she started.
We were lucky enough to have her at #Playlisted for the October installation, where she serenaded the crowd with songs from her expansive repertoire—including her most recent release, the single "Kool Aid." Check out what went down at the event, below, and stay tuned for a video recap of her performance.
Tarver loves her fans THIS much.
Relaxing pre-show.
Taking the #Playlisted stage…
Close-up on those Nike Air Max.
Those vocals, tho.
Probably serenading the audience with a ballad.
A quick hydration break.
We strive to have this much fun at work every day.
A final farewell to the audience. Until next month!