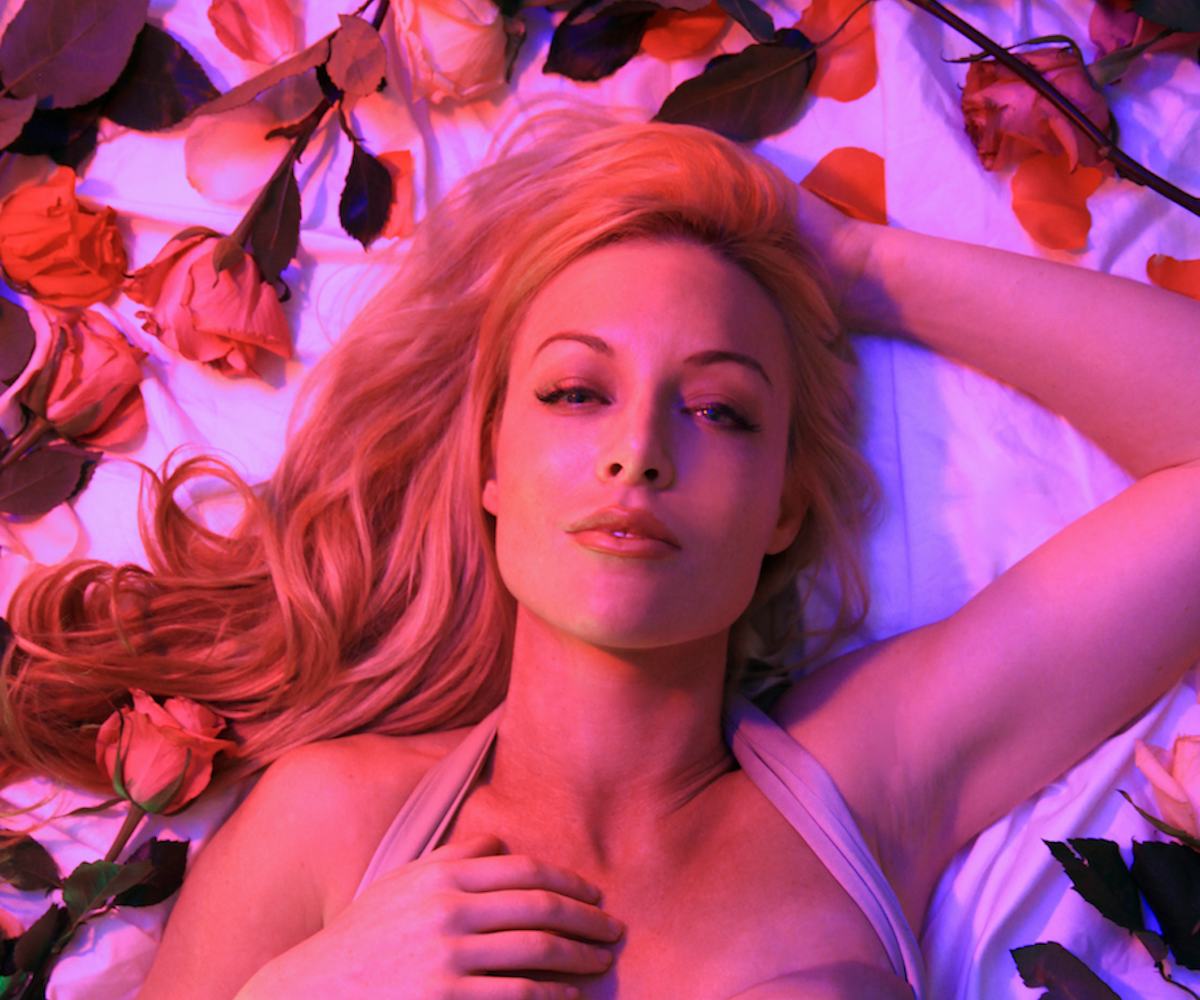 Photographed by Signe Pierce
Porn Star Advice From Kayden Kross
Oh jeez, guys. I don't know. What is there to say? Don't Google me just yet. That's usually the first thing I think to say about myself when meeting new people. I say, "Just stay off of Google." Then I try to distract the conversation toward the stranger at hand. People love to be asked about themselves, almost, as much as they love to Google naked strangers. That's a lesson to live by. Let it be my first piece of advice to you.
A few things I'd like to impress you with before you inevitably get down to the issue of Google: I won the Citizenship Award in first grade against a running of more than twenty contenders. On at least two occasions, I've participated in charity work of my own volition, though the motives remain unclear (what is altruism, anyway?). In the late '90s, I ran a mostly unsubstantiated mile in under eight minutes with seconds to spare at the behest of an overbearing coach and the biting cold on my back. Weeks later, I was given my first disciplinary action in the form of Saturday school, resulting from a probably forged signature on a parental note in an attempt to duck permanently out of all forms of physical education. One could say this experience was indicative of the decade's worth of interactions to follow.
But in more recent news, there exists, at least, one video on the Internet with 30 million views and starring my name. It is pornographic. My life is mostly comprised of half-masted victories. There. The cat's out of the bag on that Google business. I just spared you.
(All that to say I make pornographic films.)
But! I have gathered some wisdoms along the way. What is failure if not a learning curve on the art of how-not-to? What are small victories if not stepping stones toward a life's great work? What is porn if not freely consumed by millions? Here I sit before you atop a collection of experience-backed tokens mostly beginning with forceful imperatives such as "Don't," or "Stop Now!" or "For Fuck's Sake, Grow Up."
So, here I am, lobbing my left-fielded, unsubstantiated advice straight at the level of your forehead. Go ahead. Ask me the questions you can't ask your doctor, your mother, or your partner. Do you want to know how to exist as both a parent and an encyclopedic vessel of knowledge on the subject of pegging? Simultaneously? And also, how to take full advantage of the tax credits related to both? I can tell you. You want to never run another god-forsaken mile for the space of a lifetime? I'll show you how. So go ahead. Consider the options. You can't faze me. After all, I'm a notably awarded citizen, and 30 million eyeballs have interacted with my butthole.
Fine print: Send your questions to kayden@nylon.com. Keep in mind: Dick pics aren't questions. They are statements.