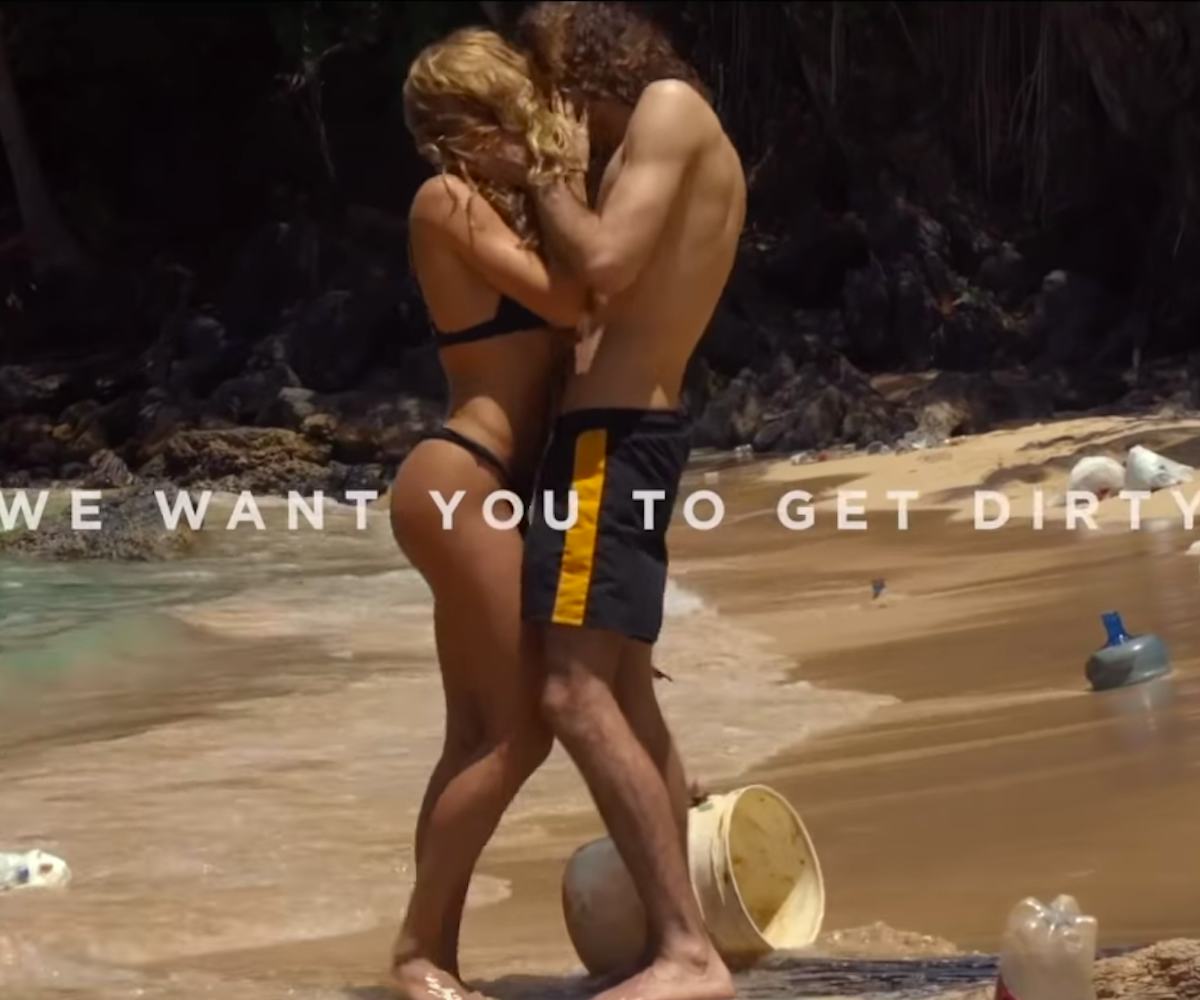 Screenshot via YouTube
Even Pornhub Is Helping Clean Up Our Dirty, Dirty Oceans
Its new campaign will let you get off for the cause
Even Pornhub seems more interested in protecting the earth against climate change than our president. In a new campaign titled "Dirtiest Porn Ever," the site is doing its part to clean up our oceans.
"Over six million tons of waste wash up on our shores each year, endangering these already fragile ecosystems," points out the campaign trailer. Amidst shots of a sandy shore overrun with refuse, we also see amateur porn couple Leolulu getting dirty in a different way, while workers clad in Pornhub gear start cleaning up the debris around them.
And that's just the trailer: The site has filmed an entire X-rated film with the couple on this beach, and with each view, it's pledged to make a donation to Ocean Polymers, a waste management service that removes plastics from the ocean.
"We're dirty here at Pornhub, but that doesn't mean our beaches need to be," said Corey Price, vice president of Pornhub, in a statement. "Ocean pollution has grown to become one of the most significant global issues of our lifetime, and it's only getting worse. That's why it's imperative that we use our platform to raise awareness and inspire change—not just for the time being but for generations to come."
You can watch the trailer, below, and if you're interested, check out the full-length film at the campaign's website. If you'd rather not partake, the site also has some tips for reducing your use of single-use plastics.